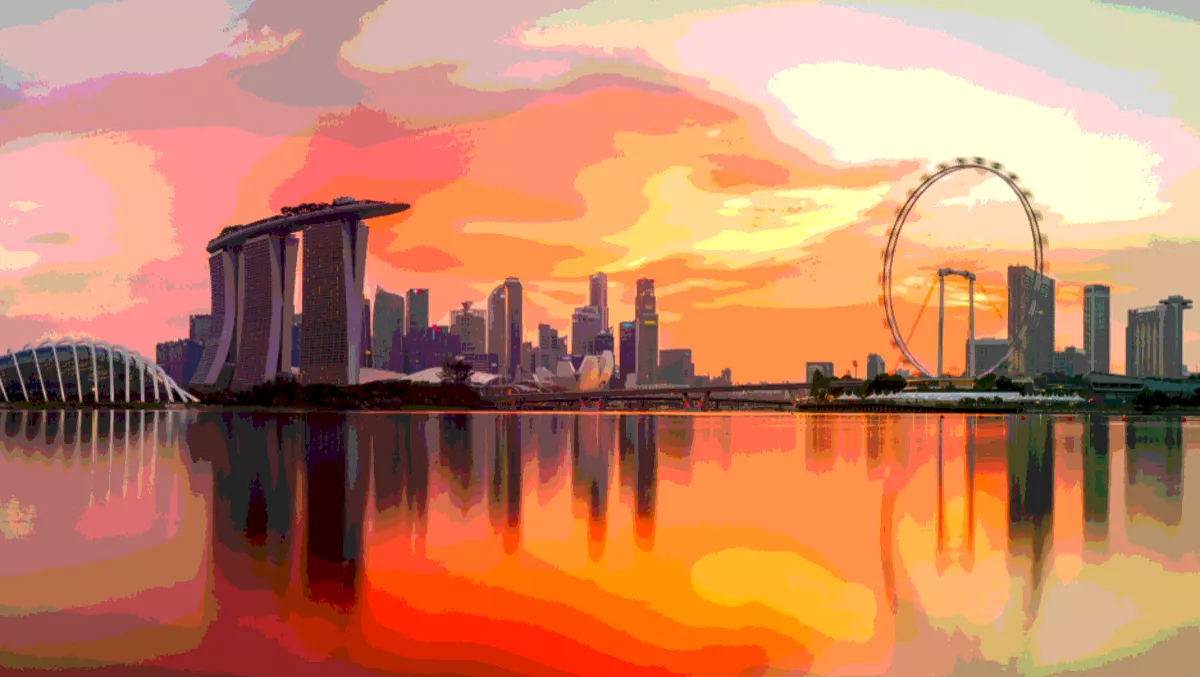 Criticality of industries supporting Singapore's Smart Nation
We are familiar with the criticality of financial and healthcare services, where even the smallest of glitches can cause alarm and get splashed across headlines and front pages. However, we are now seeing a new generation of critical infrastructure, such as telecommunications providers, cloud and data infrastructure and the humble utility providers that prove to be crucial. What we consider as critical is now fast changing.
Singapore being the region's leader in smart city development is well into its journey to completing its Smart Nation initiative. To keep its leadership position and to remain as the model city in the region, the Singapore government is heavily investing in cutting edge technology to centralise, expedite and streamline key administrative services. But having these crucial infrastructures interconnected on such a level exposes them to vulnerabilities. What happens when there's downtime? Does a domino effect of sorts ensue? Singaporeans experienced a taste of downtime when construction in the Jurong area was perceived to have caused an Internet outage – service on Internet banking platforms and consumer apps (such as Uber, Deliveroo) were disrupted. The source was later found to be a cut cable. Residents of the area had their services restored only after nearly 23 hours. Indeed, we are no strangers to the importance of critical infrastructure.
Industries as the backbone of a Smart Nation
Ten years ago, state leaders would espouse education, manufacturing, trade and possibly even tourism as drivers of the economy. However, with cities eager to digitise operations for greater efficiency and effectiveness, we are seeing a new generation of industries that support this new generation of smart cities.
Telecommunications
Telecommunications providers not only prioritise and invest in critical systems to ensure availability. They spend millions in marketing dollars to promote the reliability of their networks to enhance customer confidence and create competitive differentiation. In the case of Singapore, we see telcos investing in 5th generation wireless systems (5G).Though 5G is yet to be launched in Singapore, the Infocomm Media Development Authority (IMDA) has big plans for 5G to enhance telecommunication infrastructure. Moreover, there is increasing concern over protecting the strength of the telecommunications industry, given its ability to connect, or separate various components of critical industries, cites DSTA.
Such concern is coming on the heels of consequences of a faltering telecommunications sector, a grave one being downtime in IoT, snowballing into loss in transactions and revenue and the delay in Singapore's 5G implementation goals.
Cloud and colocation
Though cloud and colocation services have financial incentive to protect their customers from disruption, this is not without the challenge of having to scale up quickly to capitalise on market opportunities.
A recent example of not being able to scale quickly was during the Primary School MC Online e-learning portal exercise, when the server of the MOE's largest service provider crashed due to the influx of students accessing the system, or when popular instant messaging app Telegram was down due to connection issues with their data centers. These incidents raised concerns on whether Singapore's data infrastructure is sophisticated enough to scale up during emergency/busy periods and scale down during lulls.
On a more alarming note, hacks into important servers have severe consequences, such as the leak from Ministry of Defence which exposed the personal data of 850 national servicemen. Such cybersecurity breaches are a cause for political and social concerns. As the backbone supporting valuable data, the Singapore government has spared no expense in bolstering the strength of data centers and cloud providers, as seen on the government's call for $2.8 billion worth of ICT tenders. Singapore is also moving in the direction of having healthcare systems connected centrally to the cloud and to onsite data centers.
Utilities
Despite Singapore progressing quickly with state of the art technology, we still see lapses in critical utilities. Just last month, Kembangan was struck with an hour long black out due to a power failure.
The electricity sector is set to change, as we see its liberalisation process nearing completion. The move from a single, centralised source to multiple ones could mean more choice for consumers, but this direction of the sector leaves consumers confused as to whether the consolidation for more effective control is a better move. Regardless, it is no surprise that utilities rank as most crucial, with reliable power underpinning so many of the other services and systems we depend on daily.
Downtime has an immediate and broad impact, creating social disruption and often ripples across other industries. A local example could be power outages during heavy thunderstorms, where malfunctioning servers and internet exchange points disrupted business operations.
How do we move forward?
There are key areas that require a mindset shift when it comes to key critical infrastructure. The first is about building and design. Today, designs of infrastructure must be made with scalability and flexibility in mind, given that infrastructure built today must be made to last for the next 20 – 30 years. There is a need to focus on how an infrastructure provides a robust ecosystem of networks through scalability and interoperability, and to ensure that organisations receive the necessary support to leverage on critical infrastructures.
The second is performance optimisation. Other than preventing downtime, uptime must remain consistent. Look to seasoned professionals to identify untapped resources and opportunities to maximise investment, improve energy efficiency and lower cost, while IT management services can help gain access to multiple peripherals and simplify workloads.
The third is something to do with maintenance services. Investment must also be made in checks done at frequent intervals and regular improvements in services. Service providers often make the mistake of waiting till an accident occurs, where rectifying the situation is too late and damage is compounded.
While this is largely relevant to the private sector, responsibility is not limited to them. Government leaders have to work with the private sector in drafting guidelines to be followed in protecting critical infrastructure. Both have to continuously share technical information and have open discussions as to the best course of action when it comes to technology adoption.