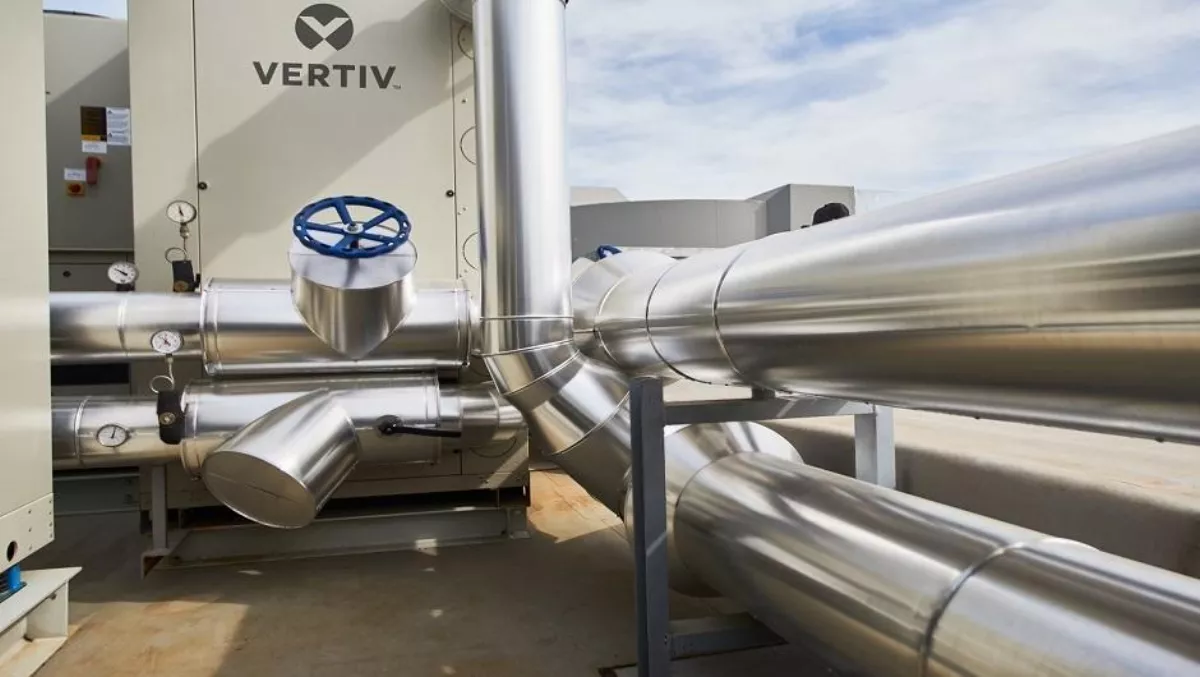 New cooling regulations driving innovation for data centres
FYI, this story is more than a year old
With growing concerns around the effects of global warming, cooling practices around the world have been placed under the microscope of regulation - and there are no exceptions for data centers. Free cooling is clearly the most eco-friendly option, however due to different climates it's unable to be sustained in all locations all year round, which means the bulk of facilities have some sort of air conditioning to keep their critical IT equipment at a suitable temperature.
Many other cooling technologies are based on the use of refrigerants, which must now be reviewed in order to comply with the latest regulations on global warming potential (GWP).
Regulation for improved environmental impact
Vertiv product marketing director Roberto Felisi says while there have been important strides around energy efficiency and carbon emission reduction in recent years, cooling refrigerants haven't had much of a role to play – this is soon going to change in 2018 and beyond with new regulations.
"Controls are being introduced around the world to reduce the use of some refrigerants due to their global warming potential (GWP). There is the prospect of bans on some new equipment in North America and Asia-Pacific in the next five to ten years but Europe is probably ahead of the curve in terms of enforcing specific regulation," Felisi says.
For example, the EU F-Gas Regulation was introduced in 2015 and includes a ban on hydrofluorocarbons (HFCs) in new equipment for some specific use cases by 2025, with the goal to reduce HFC use in Europe by 79 percent by 2030 – which will have a direct impact on the data center industry.
"The control on availability is driving up the prices but also encouraging equipment makers – including Vertiv – to innovate and develop new technologies and cooling strategies," says Felisi.
"The obvious effect of the HFC regulations is to control their use but also promote the transition to alternatives. Some of these alternatives include more 'natural' refrigerants such as ammonia or propane. However, there is reason that these substances are not used widely already: flammability.
Considering alternative refrigerants
Flammability and toxicity are important considerations when assessing alternatives to HFC. Especially for critical infrastructures such as data centers, fire prevention is a key priority so highly flammable options such as ammonia and propane aren't viable.
"There is also a range of new man-made refrigerants – also known as fourth-generation refrigerants – with lower GWP values and flammability than the natural alternatives. However, some are still in the development phase and for the short term at least are likely to be more expensive than the established compounds," says Felisi.
"The leading contender as an alternative to the existing R134a refrigerant is known as R1234ze. It is a more volatile compound than R134a and as such breaks down in the atmosphere in a matter of weeks compared to ten years or more for R134a.
So at the moment, it's clear that there is no easy fix for the imposed regulations as while alternative refrigerants do have a lower GWP, a significant redesign of existing systems would be required.
Chilled water and evaporative cooling?
A growing trend that Felisi is seeing is data center operators exploring cooling options outside of direct expansion (DX) solutions.
"While fourth-generation refrigerants will provide some options for operators who want to continue with existing cooling strategies based around DX, interest is naturally growing in technologies that use less refrigerants or in some cases none," says Felisi.
"Chilled-water (CW) systems use refrigerants but as the chillers are located outside of the whitespace the fire risk from man-made refrigerants or some fourth-generation substances are less of an issue. As a result, although CW is regarded as a more traditional technology than DX in some regions there is the potential for more widespread adoption driven to some degree by the HFC regulations.
Over the next few years we can also expect an increased use of indirect, and in some cases direct, evaporative air to air cooling technologies. Another option, Felisi says, is to raise the operational temperature of data centers and consequently reduce the need for mechanical cooling and promote free cooling options.
Vertiv Liebert EFC - indirect evaporative cooling unit
Exciting times for innovation
"New legislation has presented a real opportunity for continued innovation in data center cooling," says Felisi.
"Vertiv is tracking progress around refrigerant availability and emerging refrigerants as well as continuing to develop alternative designs to ensure customers have as wide a choice as possible when it comes to energy and cost-efficient cooling systems.