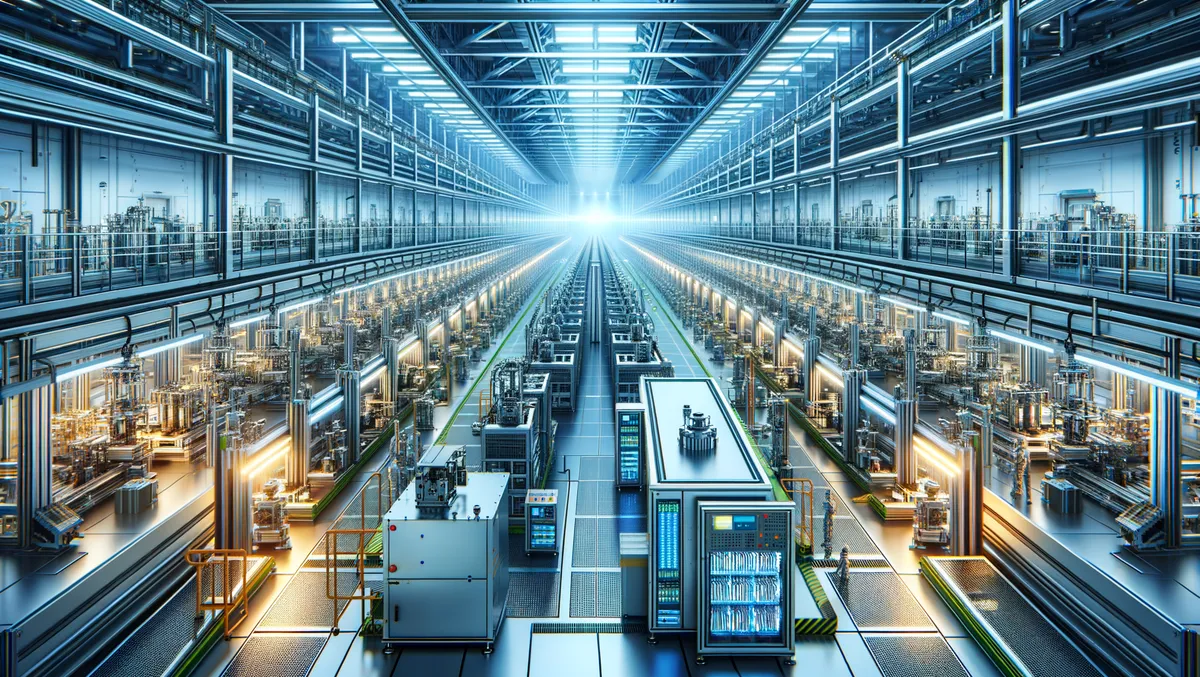 Compuware expands production with new Malaysian facility
Tue, 21st Nov 2023
By Sean Mitchell, Publisher
Compuware has announced a significant expansion of its production capabilities with a new facility in Malaysia. This move is part of their strategy to meet the growing global demands for high-performance power supplies crucial to powering servers, data centres and AI applications.
The brand-new facility, located near Senai Airport in iPark, is equipped with state-of-the-art machinery and will focus on manufacturing high-efficiency power supplies for servers and PBCAs. This marks a significant milestone in Compuware's expansion both within Malaysia and on a global scale. In 2022, Compuware invested in a 24-acre land parcel in Malaysia, paving the way for the construction of four factories, two dormitories, and various employee facilities.
Upon completion, the facility will stretch across a substantial 120,000 square metres and is expected to create over 4,000 new job opportunities. The first phase of construction is due for completion in mid-2024. The decision to establish factories in Malaysia was motivated by the fact that many of Compuware's server supplier customers are already located in the region or have plans to expand into it.
The company emphasises the importance of having a supply chain close to its customers, given that a shorter lead time is crucial for server development and quicker market penetration. The current Senai Airport site essentially serves as a stopgap for urgent manufacturing expansion and as a training ground for seed employees and team leaders.
These individuals receive comprehensive training in power supply technologies and production processes to guarantee top-tier quality and quicker production times. Compuware is currently on the lookout for skilled professionals, especially those with expertise in electrical engineering, including positions such as testing engineers, quality engineers, production engineers, and planners.
Compuware's General Manager, Mr Liang, expressed confidence in the Malaysian expansion, inviting individuals seeking challenges and growth opportunities to join the organisation. "Those who join us at this stage will be key team members, and we welcome individuals eager to grow with us," he affirmed. With solid plans for global expansion and a thriving job market, Compuware continues to remain at the forefront of high-efficiency power supply production, meeting the growing demand for AI, server and data centre applications.