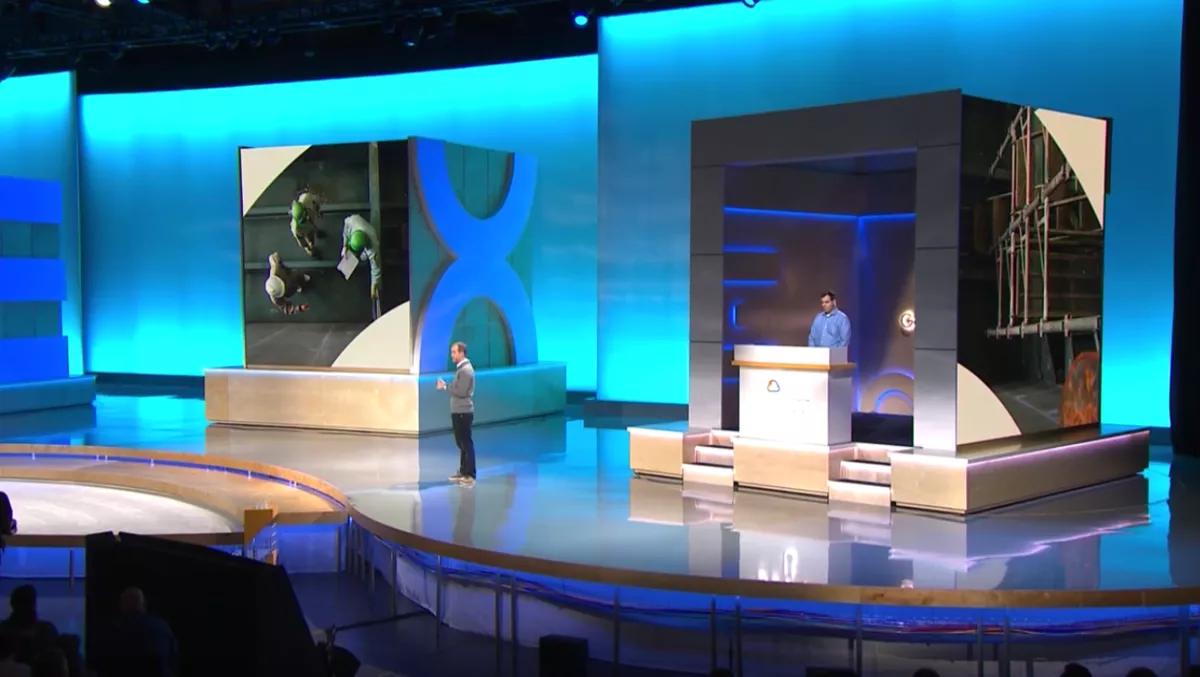 Competition's heating up: Google unveils hybrid cloud solution
Thu, 26th Jul 2018
FYI, this story is more than a year old
By Ashton Young, Editor
Cloud computing has evolved significantly since its inception, but the latest buzzword is 'hybrid cloud'.
At its Google Cloud Next 2018 event (24 July – 26 July), one of the major announcements was Google Kubernetes Engine (GKE) On-Prem that allows users to access and run the service directly from their own data centers.
Currently being built and finalised, the new product was announced by Google technical infrastructure senior vice president Urs Hölzle alongside two colleagues in a live demo that presented a rack of hardware operating GKE On-Prem on top of VMware's vSphere. The solution showed up on a dashboard as an additional availability zone in conjunction with cloud availability regions that were running Google data centers.
Hölzle said they consistently heard from their customers that they loved the automatic management features of GKE but they also needed those management capabilities wherever they have compute, whether that's in their own data center, in a grocery store, or on a factory floor – effectively, everywhere.
"We're ending the false dichotomy between on-premise and cloud," Hölzle said.
"A consistent hybrid platform across all environments is a natural choice for many businesses, for many years to come.
Hölzle said GKE On-Prem looks and feels the same as GKE in the cloud, and enables users to continue to do things like edit configuration, set policy, or even deploy apps to their on-prem cluster, as well as their Google Cloud Platform clusters, all from the same tools.
Google says it's a 'quick and simple install and upgrade experience' that also registers users' clusters with Google Cloud Console to provide a single pane-of-glass view for easy management of clusters.
"The abstraction layers built into Google Kubernetes Engine and GKE On-Prem allow you to make your applications "cloud-ready" and move them to the cloud at your own pace, all while developing operational skills that are portable.
It's clear that this release from Google is part of an attempt to bolster its hybrid cloud strategy amidst fierce competition from Microsoft and Amazon Web Services (AWS).
Microsoft has already launched an infrastructure software stack deemed 'Azure Stack' in a bid to provide its users with the same experience they have on-premises as they do with Microsoft's Azure cloud services. Meanwhile, AWS has announced a partnership with VMware to merge its portfolio of virtualisation and cloud infrastructure software into hardware infrastructure within AWS data centers.