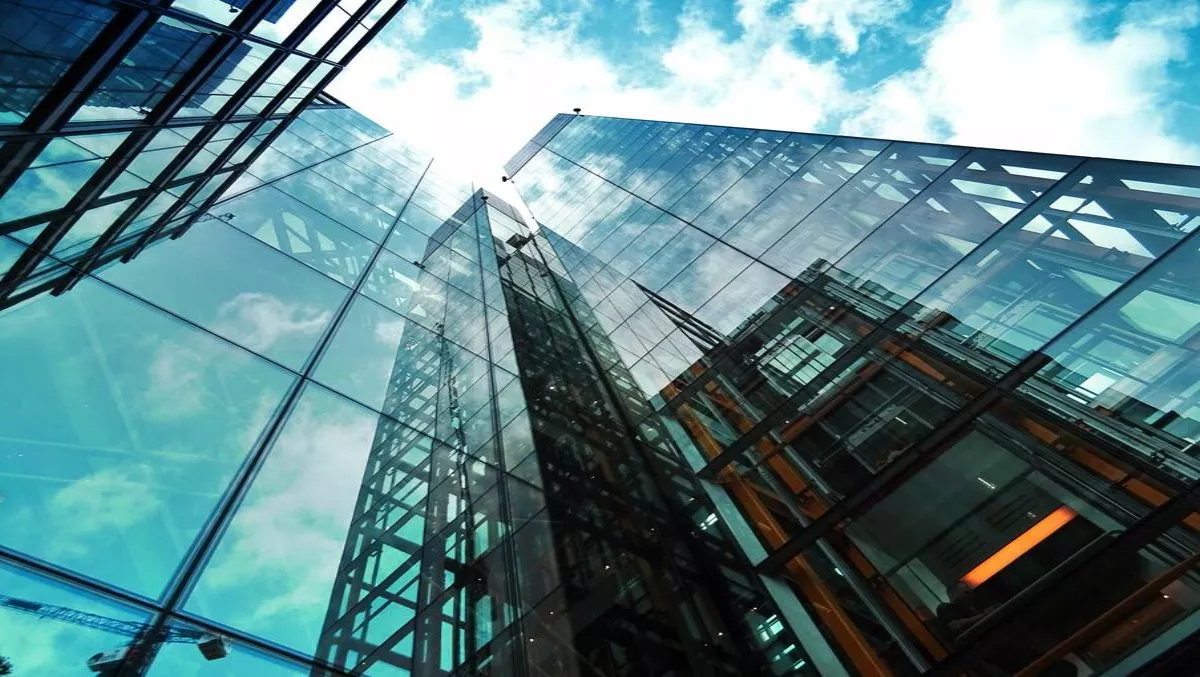 Commvault's Owen Taraniuk on his new role and becoming a 'Made in China' company
Last year, Commvault held is annual GO conference in Maryland.
The event saw a number of key announcements and keynote speakers, as well as whispers of a new head of Worldwide Partnerships and Market Development.
The appointment of Owen Taraniuk, a current Commvault senior executive, to the global partnerships and market development role was announced earlier this week.
During Commvault GO, Taraniuk sat down with TechDay, alongside other Asia Pacific media, to discuss his new role, the Chinese storage market, and the evolution of Commvault.
"Commvault have asked me to step up to a global role which encompasses all the ways in which we get to market with third parties," says Taraniuk.
"It's all the ways in which we can partner to deliver and combine value to customers globally, and also the ways in which we look at developing our presence in a lot of additional markets around the world – typically through partnerships.
"It's about ensuring the partner and customer experience are right for those markets, and the offerings are adapted well to the needs of organisations in local markets.
"It's very much along the lines of the 'think global, act local' model.
The newly created role will see Taraniuk relocate from the U.S to Europe. He expects to spend about half his time in the U.S market and the rest combined in Asia and Europe.
"Part of talking like a global company is acting like one," he continues.
"It's about making sure that at an executive level we have a stronger presence in international markets where a great deal of our current and future revenues will come from.
"Having been an international executive for a great number of years, in Europe, Middle East, Africa, Asia Pacific and Japan, we can continue to build on leveraging my experience and perspective.
China
Speaking on the company's presence in the Chinese storage market, Taraniuk notes, "We have a long and successful commitment within the Chinese market, and our philosophy there is that the organisations in China are, at great speed, enjoying tremendous growth, continuing modernisation.
"They are operating locally, but at the same time we need to understand the global needs of those organisation and the shape of the Chinese IT sector – which is moving more and more to a made-in-China approach.
"Because of that, partnership is even more important in China than in other markets because we need to combine the value we have and technology with local partnerships.
"This includes cloud infrastructure and service providers, and many types of other organisations in the market where we can bring our services and capabilities and combine it with their offerings – far more locally – and create unique versions of what we do elsewhere in the world, and that are specific to the Chinese market.
"So, we continue to invest and continue to put people on the ground there.
"We're doing a lot of training and engagement in China, and we're actively establishing brand new partnerships – both with hardware vendors and ecosystem providers – and working with companies like Ali and Xiaomi and other cloud companies, as well as hardware vendors and distributors.
"We have a commitment to the need to establish ourselves as a made-in-China vendor in terms of our structure and outlook.
The evolution of Commvault
"We're 20 years old as a company now and we have really made our name as a backup company," explains Taraniuk.
"If you go out and ask people who's Commvault – they'll say – 'oh, they do backup, data protection, they do recovery'.
"That's what we're known for. We're the best company in the industry for that. But that's not our legacy, it's current, it's at the heart of what we do.
"What you're seeing now is an evolution in a number of dimensions. One is – the amount of things people need to do with their data as well as backing it up and protecting it.
"Traditionally, people have been buying an awful lot of products and point solutions to give them the capability to perform all these different aspects of data management.
"The other thing that's happened is the number of vendors there, in terms of storage and hardware, of intermediary pieces of networking, is growing and growing, with new entrants, and everybody trying to differentiate.
"The environments, as well as legacy and on premises, are getting more and more complex.
"On top of that, everything is scaling very rapidly with the amount of data people are needing access to and also creating increasing. Our response to that in the last few years is to get ahead of everybody else and look at things holistically.
"We are fundamentally a great software engineering company – we're not buying hundreds of companies and gluing them together.
"We write great software with a single, tested code base that can do all of these things, and keep extending, but can be deployed very simple, with a simple management interface.
"So, we're not taking all this complexity, combining it together and create something monstrously complex.
"We're simplifying it, and we're one of the few vendors that can offer that – simplicity and depth of functionality that can scale to the largest companies of the world.
Taraniuk new role as head of worldwide partnerships and market development is effective immediately.