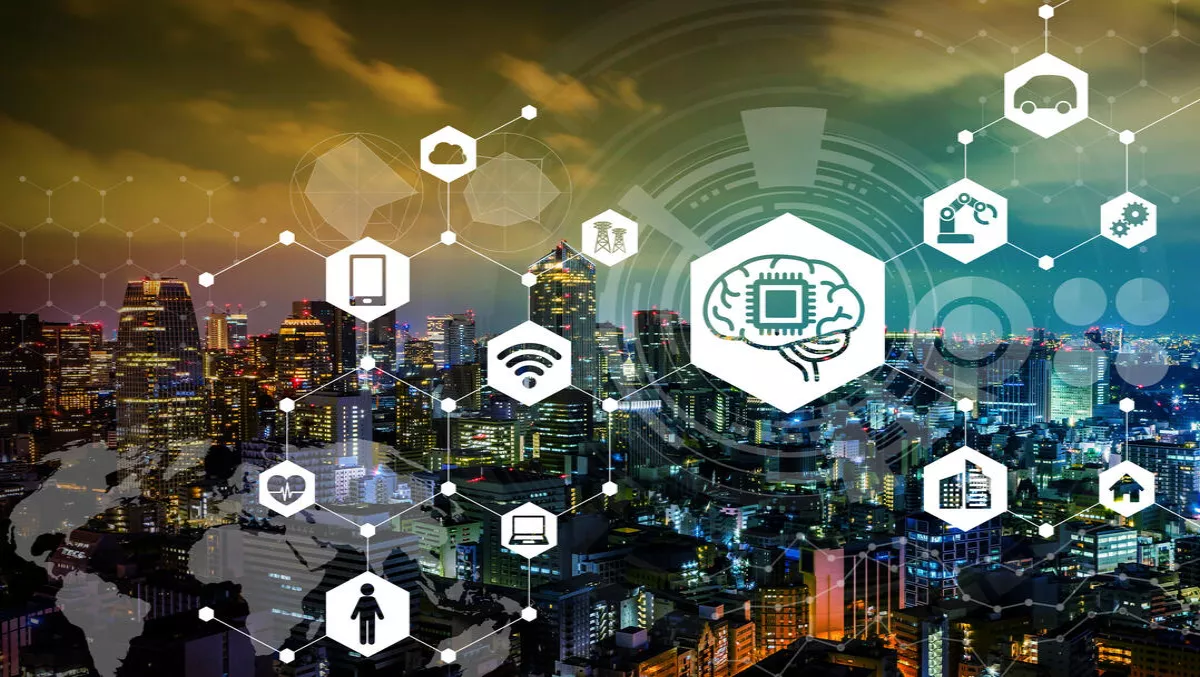 Commvault's CEO on how the future of backup lies in data analytics
FYI, this story is more than a year old
"Cloud – it's not an experiment anymore, it's the major driver of our growth," says Commvault's CEO N. Robert Hammer, as he sits down at a journalist roundtable during his company's annual customer event – Commvault GO 2017.
"I don't know what the exact number is but probably something north of 200 petabytes we manage in the cloud already. That's mainstream, that's fundamental.
Responding to questions from a number of journalists that attended the event, Hammer discusses data from the Internet of Things, acquisitions, and how ransomware has impacted the backup industry.
What challenges does data from the Internet of Things (IoT) pose to enterprises?
"You don't want to move all of your IoT data to the cloud because it's just too much data. You want to manage your IoT data at the device level.
"We call it Data Cube: We go to the machine, take the metadata and index it if necessary, we can say – we need certain elements of that data, an algorithm, and take it to the cloud.
"You manage it where it lives. You don't start moving all your data to the cloud – for example, with a driverless car, are you going to move all that data to the cloud, all the time? I don't think so.
"You take a hybrid approach to the data, and think about – how do you ingest real time, how do you tie it to historical. These are not easy problems," explains Hammer.
"There are industries that are being completely disrupted today by IoT, like the news and programming industry. In the past, somebody built a program, turned on a T.V., watched it, saw an advertisement.
Hammer holds up his mobile phone, "Now the user has this," he adds.
"Now they don't want to wait for the program, they want to get it in the next three minutes.
"How do you get that data, aggregate it, put it into a program, and deliver it [on a cell phone].
"These are not just ideas. These are things we are working on, they are out there.
There's a claim that ransomware saved the backup industry. More and more people began to think, we don't need backup anymore, we have replication.
Yet, suddenly, ransomware arrived and people realized – maybe I need a backup copy.
Did ransomware save the backup industry?
"In a sense, people say – 'I've got a VM, just take my VM – move it here, move it there, and now I'm protected.'
"No, you're not. If that route gets hit all the other copies are screwed. So, you need a safe copy somewhere in your system.
"This whole data management thing has now become a critical issue. When I started this company 20 years ago, I said – 'You know, backup is pretty stupid. I take a file, chop it up into little pieces and I put it somewhere.'
"You can't read that, so now I chop it up and put it back, now I can read it. The way this is going to go – you're going to have a pointer and you're going to have an image and you are going to move it.
"But at the end of the day, the chopped up copy – that's where all the indexing and all the knowledge of the data is.
"So, you need both: You have your ways of moving containers and things like that. But at the end of the day, you got to get the file. And that's certainly helped Commvault.
"People are paying attention to it now and realizing that it's pretty important, and that they need their data now – whether it's for compliance, or they are going to use it, and then, how to you provide secure, universal access to anybody?
"How do you put a policy on that? So yes, it is certainly helpful for our business.
How do you expect to expand Commvault's capabilities? Are you planning any acquisitions?
"We built the company without acquisitions. I'm a private equity. I've been in tech since '82 and I've been private equity related…I understand how that works.
"Our objective is not to get big, our objective is to provide good solutions for customers that have value and it just turns out we can innovate faster like this than just buying something.
"That doesn't mean we won't acquire. We're doing things in the medical field today by integrating with all different systems, we did that with a partner, and we might acquire that partner. But it would be a pretty small acquisition.
Commvault and the China market
"We've got a lot of people in China. There are some Government regulations of how you do business in China and we understand them, and we will comply with those. You have to change some things about how you operate there but they are manageable for us. We can deal with that.
"On the data management side, the Government sets the rules. The Huawei partnership just keeps getting bigger and bigger and there are other partnerships within China that have ties to the Government's cloud.
"What I would say about the Chinese IT environment is – innovative, leading, very mature, and to it's a great market for us to commit to.
Do service providers cannibalize your business?
"Maybe they do and maybe they don't.
"All over the world, there are customers that want service providers as their vendor. Every area has their own preference for how they want to deal with a service provider and more and more that mid-market is going to go service provider.
"Some select areas in the enterprise are going to be driven by service providers – and either way – we are going to be there.
Where to from here for Commvault? Will Commvault's analytics footprint become as big as its backup business?
"Hybrid cloud will continue to be a driver. Cyber will continue to be a driver. And GDPR will be a driver for as far out as you can see.
"If you think five years out, analytics will become a much bigger part of our business.
"People say – 'my backup is good.' That doesn't matter, as long as you can recover it. So, if you have a solution where my back up is good but it takes me forever to recover it – I lose the value and it doesn't matter. The whole industry is shifting to [the notion that] – if I get hit, how do I recover?
"Pure backup is always going to become a smaller part of our business, but these other things, these other solutions have a lot more value to the user – it's all that backup stuff we used to do, but we've evolved it dramatically.
"It's not what it used to be.