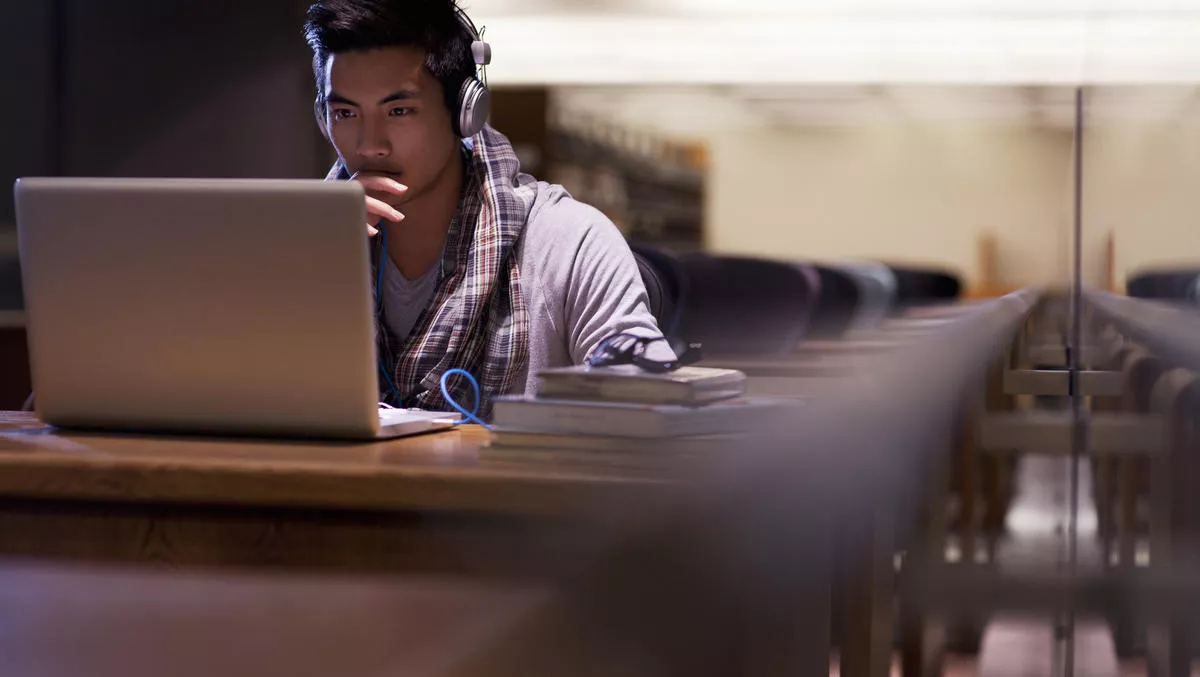 Cloud networking offers retail, education & healthcare a DX edge in turbulent times
Mon, 25th May 2020
FYI, this story is more than a year old
The rapid escalation of the COVID-19 pandemic across the globe has sent every industry reeling. Now more than ever, organisations are adapting to shifting markets by accelerating their digital transformation efforts. Moving IT to the cloud is playing a major role in meeting this emerging reality.
Extreme Networks introduced ExtremeCloud IQ, a fourth generation, containerised cloud management platform, just in time. Cloud networking enables a more flexible and responsive management platform to quickly adapt to the immediate, disruptive changes wrought by industry challenges such as COVID-19.
As an example, the retail sector has changed rapidly, maybe permanently, due to these recent circumstances impacting our global economy. Many retailers have been forced to expand their services outside the traditional physical footprints of their business sites which include increased online orders, secure outdoor payments, POS device support and temporary distribution centres.
As retail needs and goals continue to evolve amid the rapidly changing industry landscape, the underlying network infrastructure has never been more important. Retail brands require agile, flexible, and secure solutions to support their mission critical requirements – built on a robust, open-API platform to accommodate the unique systems and services of each retail brand.
Extreme Networks offers ExtremeCloud IQ for retail specifically designed to address demands around ease of use, rapid deployment, security and high performance.
In the education sector, schools have had to immediately respond to the COVID-19 crisis by moving from in-classroom student-teacher lessons to online learning environments. Schools were quickly forced to ensure educators and students had access to devices as well as a WiFi connection with a high-speed link to the Internet and the school.
That network connection must provide security, safety and privacy for the students and teachers. With this digital transformation and the massive shift to smart schools in K-12 education, Extreme Networks builds open, software-driven educational networking solutions with the elements necessary for K-12 schools to remain agile, adaptive and secure while improving learning outcomes.
"It's a really challenging time right now for all industries suddenly having to deal with both rapidly increasing demands on network resources and a far more diverse and remote IT environment cloud-based, flexible and automated network management solutions have never been more important," says Extreme Networks Australia and New Zealand general manager Julian Critchlow.
Of course, healthcare organisations have had to scale up instantly with testing and care services, whilst reducing risks to other patients, hospital staff and care workers.
Healthcare IT departments need to support a far larger proportion of remote workers, telehealth services, outdoor or temporary coronavirus triage and testing facilities, and a surge in patients and connected devices.
Extreme Networks has introduced new Portable Branch Kits [PBK] and Rapid Outdoor Connectivity Kits [ROCK] with curated use cases around ExtremeCloud IQ.
"Applying a cloud-based management layer as part of WiFi deployment in a pop-up testing facility for these temporary networks ensures heightened security and configuration policies are applied," says Critchlow.
"There's also an opportunity to utilise automated AI and machine learning capabilities to continually adjust and improve RF signalling and alert for any anomalies that might indicate attempted security breaches or performance issues.
"ExtremeCloud IQ empowers business with a cloud networking solution that is a scalable, robust, innovative platform designed to take on the evolving goals of the business and react to abrupt changes in the market demands," Critchlow concludes.
To learn more about what Extreme Networks can offer, click here.