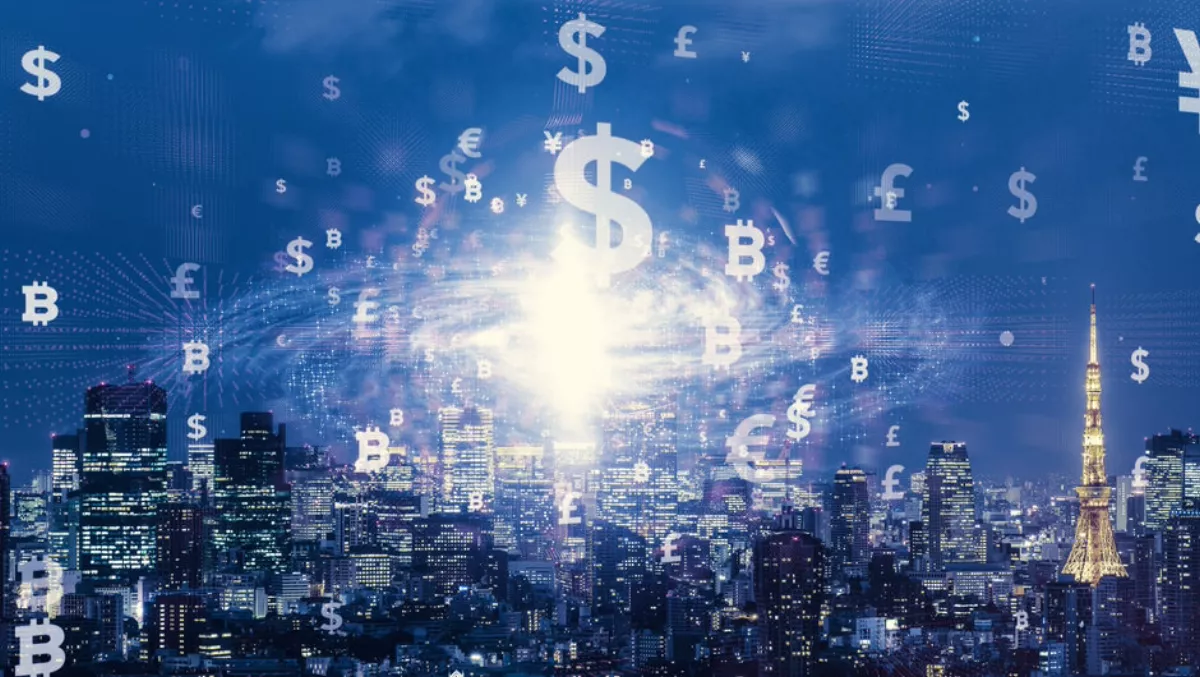 Cloud IT infrastructure revenues overtake traditional IT for first time
FYI, this story is more than a year old
The rush to 'digitally transform' and adopt cloud-based technologies has caused some major changes in the market.
According to IDC, for the first time ever cloud IT infrastructure revenues have overtaken traditional IT infrastructure revenues.
This happened in the third quarter of 2018, where vendor revenue from sales of IT infrastructure products (servers, enterprise storage, and Ethernet switches) for cloud environments (both public and private) grew a massive 47.2 percent year over year, reaching US$16.8 billion.
Following this revelation IDC raised its forecast for total spending – vendor revenue plus channel mark-up) on cloud IT infrastructure in 2018 to $65.2 billion with year over year growth of 37.2 percent.
To give an idea of its meteoric growth, quarterly spending on public cloud infrastructure has more than doubled over the last two years, after reaching $12.1 billion eQ18 and growing 56.1 percent year over year. Meanwhile, spending private cloud infrastructure grew at half this rate with 28.3 percent to reach $4.7 billion.
IDC has been tracking IT infrastructure in different deployments since 2013, and public cloud has claimed the majority stake in spending on cloud IT infrastructure from the beginning – IDC expects this to peak at 68.8 percent in 2018 with an annual growth rate of 44.7 percent, with private cloud trailing behind with a still nothing to sneeze at 23.3 percent growth rate.
As aforementioned, 3Q18 saw a world first when quarterly vendor revenues from IT infrastructure product sales into cloud environments surpassed revenues from sales into traditional IT environments, having grown from 43.6 percent a year ago to 50.9 percent in 3Q18.
Despite this, IDC expects traditional IT infrastructure revenues to cling on to its crown for the whole year, with spending on cloud IT infrastructure forecast to remain below the 50 percent mark with 47.4 percent.
All three segments within IT cloud environments are forecast to deliver double-digit growth in revenues for 2018. The fastest growing is compute platforms with 59.1 percent, while spending on Ethernet switches and storage platforms are somewhat further back with 18.5 percent and 20.4 percent respectively.
The rate of growth for traditional IT infrastructure slowed from the first half of the year to 14.8 percent, however, IDC says this is still 'exceptional' for this segment. Over the entire year, IDC has predicted worldwide spending in this segment to rise 12.3 percent as the market is bolstered by a technology refresh cycle that is expected to wind down in 2019.
Between now and 2022 IDC expects traditional IT infrastructure revenues to be toppled by their cloud counterpart, with a total share of just 42.4 percent – a trend that IDC says is consistent across all regions around the world.
"The first three quarters of 2018 were exceptional for the IT Infrastructure market across all deployment environments and the increase in IT infrastructure investments by public cloud data centers was especially strong driven by the opening of new data centers and infrastructure refresh in existing data centers," says IDC IT Infrastructure and Platforms research director Natalya Yezhkova.
"After such a strong year we expect some slowdown in 2019 as the overall market cools down and some cloud providers work through adjustments in their supply chain. However, IDC expects the shift in IT infrastructure spending toward cloud environments will continue."
All regions grew their cloud IT Infrastructure revenues by double digits in 3Q18. Revenue growth was the fastest in Asia Pacific excluding Japan (APeJ) at 62.6 percent year over year, with China growing at an even higher rate of 88.7 percent. Other regions among the fastest growing in 3Q18 included Japan on 48.2 percent, USA on 44.2 percent, and Canada on 43.4 percent.