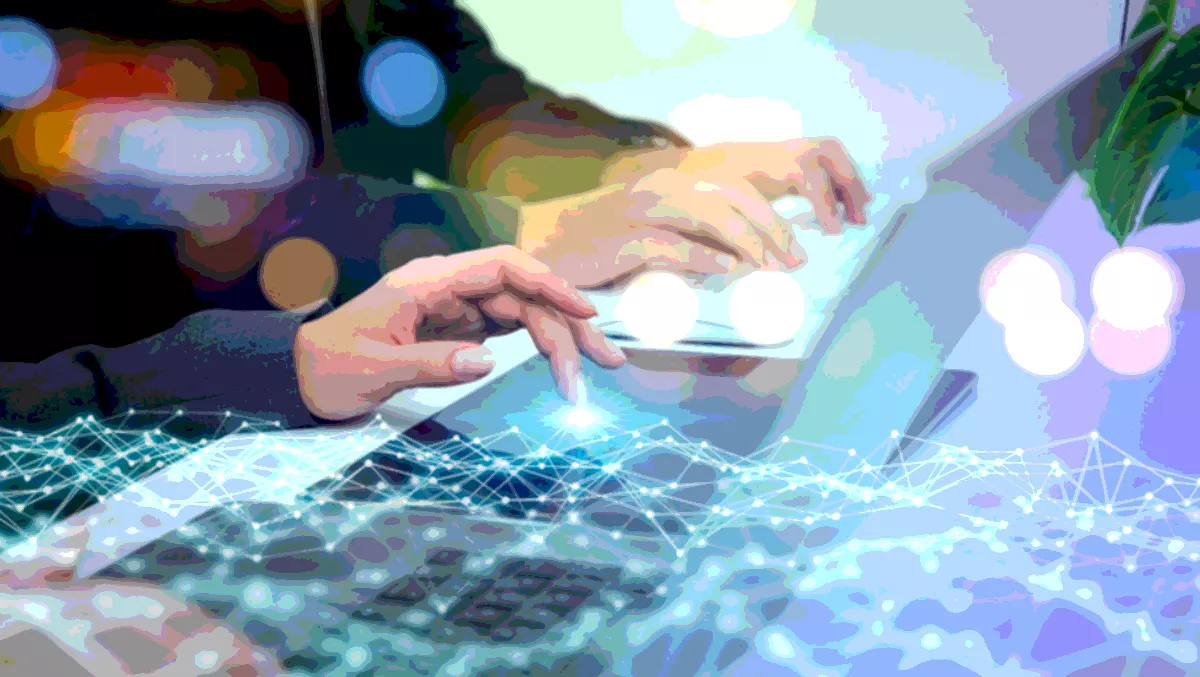 Cisco dominates record-high Ethernet switch & router markets
Burgeoning data center and IT infrastructure demand has given rise to flourishing Ethernet switch and router markets.
Synergy Research Group has released new Q3 data that reveals vendor revenues have reached record levels. Despite the markets only growing by an average of one percent annually, this was enough to push quarterly revenues well past US$11 billion, exceeding all previous quarters. Revenues for the last four quarters were $43 billion.
However it would appear that this increased revenue may be going to fewer vendors, as Cisco's share of the total global switch and router market was 53 percent, the highest it has been for more than two years.
Synergy says in terms of the individual segments, Cisco shares ranged from 63 percent of the enterprise router market to 40 percent for service provider routers.
For the last 12 months in aggregate Cisco's market share has been 50 percent, two percentage points down from the preceding four quarters.
Somewhat further back were the other vendors where they scrapped among themselves with different rankings in each of the three main segments, but in aggregate Huawei came in second, followed by Juniper, Nokia, Arista Networks, and HPE.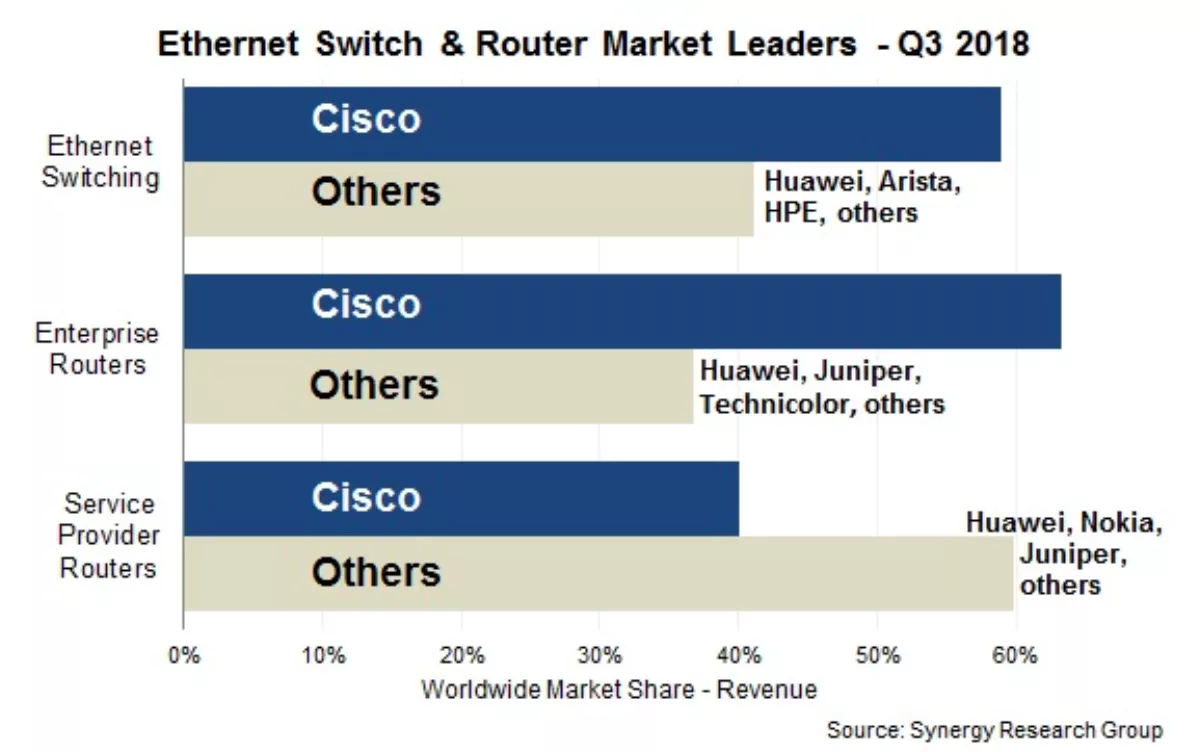 "Despite challenges from SDN, NFV and hyperscalers' own-design networking gear, the market for Ethernet switches and routers is huge and continues to grow, albeit slowly," says Synergy Research Group chief analyst John Dinsdale.
"While Arista is the high-growth star and Huawei continues to consolidate its number two ranking in the market, the biggest story is Cisco's ability to continue controlling over half of the market. It had a particularly strong quarter and no other vendor is seriously challenging its position.
According to Synergy, the overall switch and router market shares of the five vendors behind Cisco were in the 4-11 percent range, which indicates there is a reasonably long tail of vendors behind them with H3C and Extreme the most prominent challengers.
Of the three segments, Ethernet switching is the largest in accounting for almost 60 percent of the total, in addition to having by far the highest growth rate which has been driven by rampant growth in the deployment of 100GbE and 25GbE switches.
Geographically, North America maintained the biggest market with almost 40 percent of worldwide revenues, followed by Asia Pacific (APAC), Europe, the Middle East and Africa (EMEA), and Latin America.
However, the APAC region has consistently been the fastest growing and this was the same for Q3, with growth being fueled in part by spending in China which has also been of benefit to Huawei in particular.