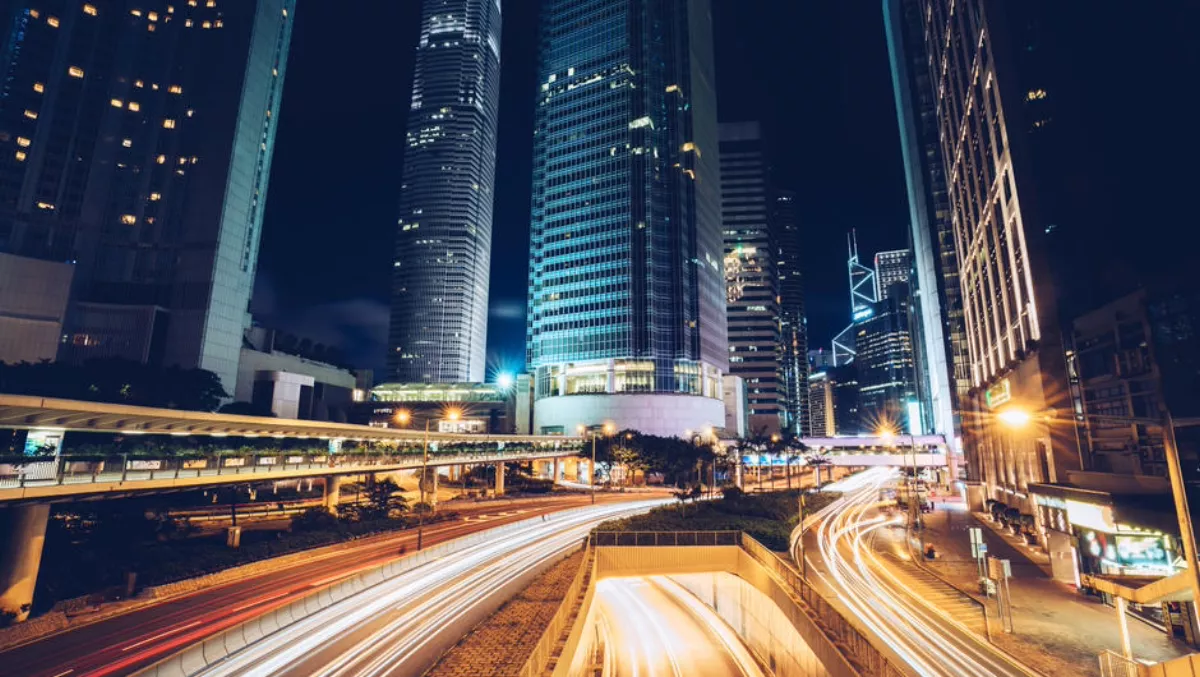 China's rising bandwidth usage is a double-edged sword for Hong Kong's data centers
FYI, this story is more than a year old
Hong Kong is a key player in the Asia Pacific data center market with colocation services revenue expected to reach figures in excess of HK$10 billion (US$1.2B) by 2020, according to Structure Research.
The data center industry has been contributing significantly to the country's economy but given the limited amount of land, how much longer will Hong Kong's data centers remain the gem of the industry?
Rising competition from neighbouring countries to serve China
Today, Hong Kong's data center market is seeing a rise in competitors across the region, especially with Singapore gaining prominence as the new 'go to' location for Chinese companies looking for data center space outside the country - a position that Hong Kong traditionally held.
Advances in network speeds enable companies like Amazon Web Services and Microsoft's Azure business to serve the China market from Singapore.
China is already launching large scale trials of 5G technology and is likely to see greater adoption over the next two years. As China doubles down on investments in 5G, companies are redesigning data center strategies in hopes of new revenue opportunities.
Massive investments and preparations went into ensuring the support data center infrastructure was up to speed for the debut of 4G; and with the evolution of every 'next generation' network, 5G technology would require 10 times the capacity of 4G. Now, that is massive.
A silver lining for Hong Kong's data center growth
In the past, this network evolution meant building new data centers.
However, with land scarcity in Hong Kong, data center operators may not have the required space to construct new facilities that can support the increased need of connectivity and future bandwidth demands.
Although the government is committed to addressing this challenge by setting aside more land, there's a clear opportunity for data center managers to future-proof existing infrastructure. Ensuring the data center's network infrastructure is scalable and agile will help data center managers with the network transformation to prepare for higher bandwidth.
The scale of opportunity for data center operators in Hong Kong is significant. With data center traffic expected to triple over the next few years, and Chinese millennials driving a large portion of this, the demand for data centers will continue to grow.
A clear opportunity for Hong Kong to cement its leadership in the space
According to a report by Avanade, which polled 800 IT professionals, ignoring trends in IT modernization could lead to negative consequences when it comes to growth.
The respondents said they believed that modernizing IT could boost their company's revenue by up to 14% while cutting costs by more than 13%.
More than two-thirds of consumers under the age of 25 will make purchases via social media directly and 60% will not use an app or a website if it's too slow to load, according to 'The Generation Z: Study of Tech Intimates.'
As society becomes more and more used to technology at their fingertips, they expect on-demand films, virtual reality games and video conferencing from mobile devices.
With this in mind, speed is critical. Data center operators in Hong Kong must think about their ability to upgrade and modernize quickly without having to rip and replace their current infrastructure.
Fibre optic technologies are critical in enabling them to support high speeds as they move from 10Gb/s and 40GB/s to 100GB/s, 400GB/s and beyond.
Delivering connectivity resources at scale has become a competitive differentiator, according to Jennifer Cooke, research director in IDC's data center trends and strategies group.
Planning for high-speed migration will assist data center managers with building faster, more agile, high-density migration plans.
While widespread deployment of wireless 5G technology is still a few years off, there is much to be done behind the scenes to ensure networks are ready for the change.
CommScope sees a huge opportunity for Hong Kong to maintain its status as a regional data center hub.