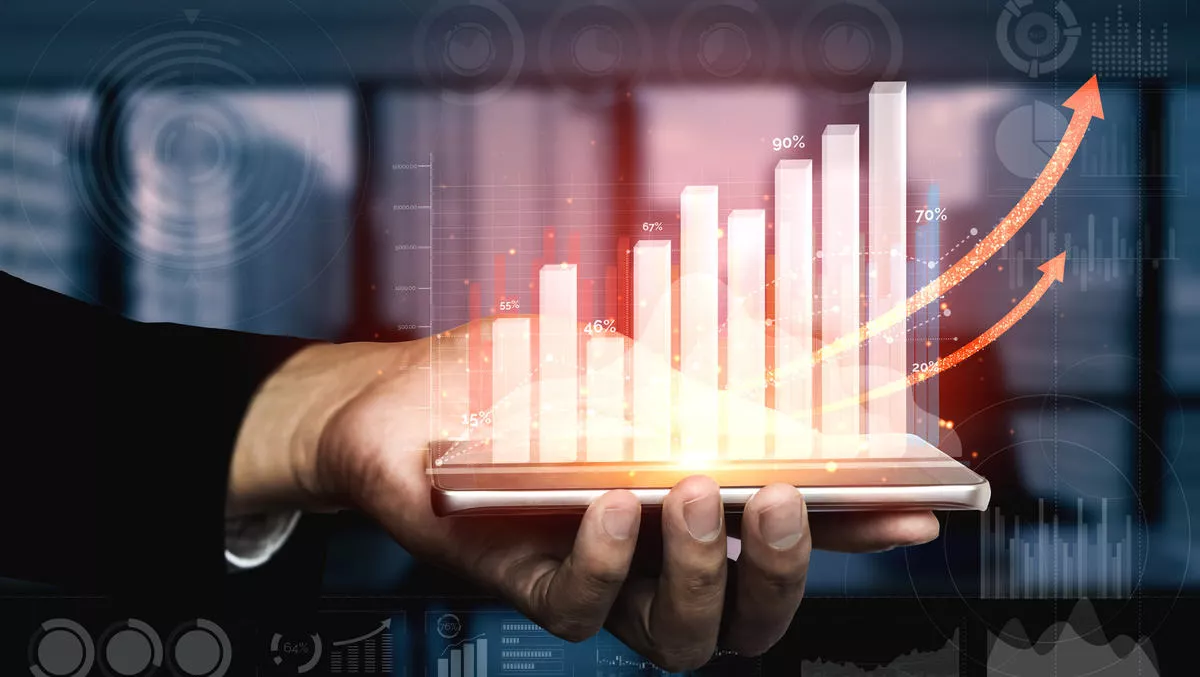 China to hit US$63.7bn in cloud computing revenue by 2024, dominating APAC market
FYI, this story is more than a year old
China is set to dominate Asia Pacific (APAC) cloud computing market revenue in the lead up to 2024, with one-third revenue market share, according to GlobalData's Market Opportunity Forecasts Model.
The cloud computing market revenue in China is estimated to grow at a compound annual growth rate (CAGR) of 7.2% during the forecast period to reach US$63.7 billion in 2024.
This comes down to a few key reasons, GlobalData states. For one, China is promoting the usage of emerging technologies like cloud and Internet of Things (IoT) to shore up the digital economy.
China's Ministry of Industry and Information Technology unveiled a new three-year (2018-2020) implementation guidelines in 2018 to transform the country into a digitally empowered economy.
The Government regulation passed in mid-2017 requires foreign companies to store data locally and outsource hardware elements to local partners to serve local requirements.
As a result, Amazon partnered with Ningxia Western Cloud Data Technology and Beijing Sinnet Technology to offer services locally in China, whereas Microsoft offers its services via a company called 21Vianet.
China boasts the presence of strong regional incumbents like Alibaba Cloud, Tencent, Baidu and China Telecom along with other smaller players like KS Cloud, UCLOUD and Qing Cloud.
Cloud providers continue to enhance their capabilities and product offerings in mainland China by opening new data centers and product launches, GlobalData states.
For instance, Equinix opened its International Business Exchange (IBX) data center in Shanghai in 2019, whereas BlueBee established a data center in mainland China.
Big Data Exchange (BDx) began the construction of its data center at Nanjing, China, set to open later this year. This data center is the first facility in Nanjing to receive the Uptime Institute Tier III Certification of Design Documents.
GlobalData technology analyst Anshuma Singh says, "Increasing demand from enterprises to manage the large amount of data generated, investments by the Chinese government in the private sector to modernise its IT infrastructure and technical expertise will drive the demand for the cloud services in the country."
She says, "The recent COVID-19 outbreak led to a surge in the adoption of cloud amongst the enterprises. For instance, Alibaba introduced AI tools, a cloud-based COVID-19 diagnostic tool for chest scanning, and partnered with Global Health Drug Discovery Institute (GHDDI) in Beijing to introduce an AI-based drug discovery platform based on elastic high-performance computing (E-HPC)."
Singh concludes, "Cloud will emerge as a universal technology for the enterprises as well as for the governments. The emergence of 5G technology along with growth in Industrial IoT (IIoT), complemented by technologies like big data, blockchain and artificial intelligence (AI) will further boost the adoption of cloud services in China."
Related stories
Top stories