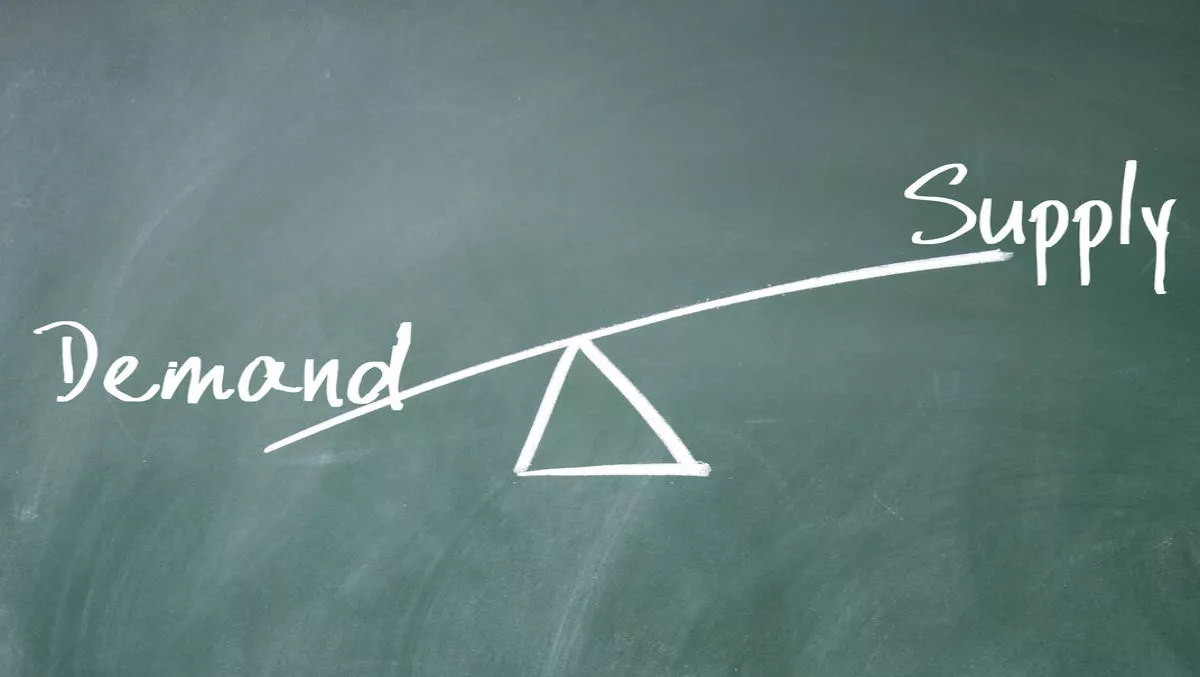 The changing demand for data center services
FYI, this story is more than a year old
Ireland's data center landscape has changed dramatically in the past decade, as business requirements have changed and the role of the data center provider has transformed. Recently, Ireland was dubbed the data center hub of Europe. But how did it get to that point?
The foundation was laid in the early 1990s when the telecoms industry was deregulated and early data center providers built new facilities in a growing market.
Then in the mid-2000s, foreign direct investment (FDI) companies increasingly began rooting themselves in Ireland, often with the encouragement of IDA Ireland – the state-run agency charged with attracting foreign direct investment.
Those companies put Ireland on the map, and data center providers built on that, positioning Ireland as an ideal location in Europe for data hosting.
In recent years, huge investment in global fiber networks has bolstered Ireland's reputation, and the country is now well-connected globally through high-speed, low-latency connections to the U.S., UK and Europe.
Currently, undersea cables run directly to New York and the UK, and Ireland will soon have direct subsea cables to the European mainland. As an eruption of content and applications continues, those subsea networks will satisfy the ever-growing need for speed.
A shift to cloud
A decade ago, data centers were mainly used as IT outsourcing facilities, as companies learned colocation was more efficient and cost effective than building their own onsite data center environments.
It's only in the last five years that we've really seen that pattern shift. The move to cloud began to change how people were consuming data, and multinational giants like Google and Amazon started building large-scale facilities in Ireland, viewing it as a technology hotspot.
Suddenly, there was a massive explosion of opportunity, as the backend environment to host the new systems and data of FDI companies became absolutely critical.
Thanks to the work of data center providers like Equinix, Ireland is now ranked 11th globally for technological readiness by the World Economic Forum, with technology products accounting for almost 20% of the nation's exports.
An intelligent partnership
As technology becomes increasingly sophisticated, businesses are looking at how they can use IT to benefit their organization, and that has led to a changing role for the data center provider. In the earlier years, the convenience of not having to build a data center themselves and the ability to access multiple telecom providers drove companies to host their data off-premises.
However, a survey Telecity conducted last year showed that some 48% of companies now use data centers because they allow them to scale how and when they need. The data center is no longer just a facility; it's a business partner that helps organizations spearhead their IT strategy and access bigger markets.
At Equinix, we saw what was happening a decade ago and offered customers a full suite of managed services, from security services to network management – pretty much anything up to your application. From the IoT and cloud technology, to connectivity and interconnection, we are helping businesses embrace the digital transformation.
We enable the interconnected workplace, helping organizations create new streams of revenue, optimize operational efficiency, enhance productivity and accelerate innovation. That, in my book, is a highly efficient business partner.
Looking to the future
Projections indicate the amount of data currently being created will grow exponentially, and that's changing how enterprises operate. They are now looking at how data can be mined and analyzed to deliver value.
At Equinix, we believe interconnection is the key. With more than 145 data centers spanning 40 markets and five continents, we can bring businesses close to end users and data sources everywhere. That enables enterprise collaboration and access to multiple clouds and real-time data across geographies – a tremendous competitive advantage. The access and scale such offerings will bring businesses is enormous.
Article by Maurice Mortell, Equinix blog network