Partner content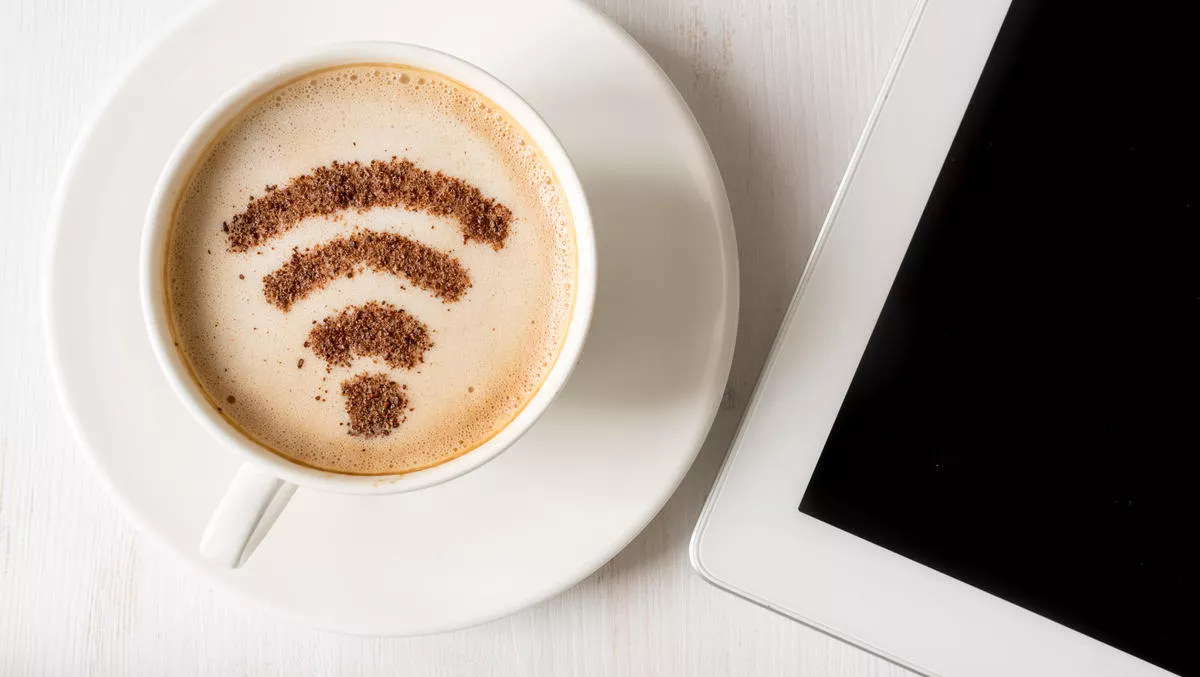 Cambium Networks rolls out Wi-Fi 6 & fixed wireless solutions
Cambium Networks has this week declared that 'wireless is the new fibre internet', pointing to the rise of Wi-Fi 6 and new fixed wireless technologies.
The company aims to bridge the gap between fixed wireless and Wi-Fi technologies through its new product lines that provide an alternative to last-mile wired networks.
The new product lines include several new Wi-Fi 6 products for local area networks, which include two wireless access points, six multi-gigabit switches, and enhanced cloud-based software. These products are designed for enterprises, offices, retailers, schools, smart cities, and apartment complexes.
In addition, the company's upcoming 60 GHz solutions aim to provide more options for wide area networks.
"By bringing together Wi-Fi 6 and 60 GHz solutions with cloud software, we're changing the game with unified wireless that can serve any city, any enterprise, any school, any business or any industry at a fraction of the cost of wired networks. With this new wave of technology, wireless is the new fibre and it simply just works," says Cambium Networks president and CEO Atul Bhatnagar.
Both of these product lines can be managed as a single network via one cloud-based software management console. The combination delivers industry-leading multi-gigabit wireless at a breakthrough total cost of ownership (TCO) for every Mbps (megabits per second) delivered.
Cambium Networks expands Wi-Fi 6 offerings
The new Wi-Fi 6 offerings improve performance and efficiency beyond 802.11ac networks even without the use of 802.11ax devices.
The new Wi-Fi 6 products include:
Cambium XV3-8 Access Point: A tri-radio, eight-antenna access point designed for high-density environments, including enterprises, public venues, smart cities and campuses. Its application intelligence and policy controls support more than 2,000 applications to match business requirements to the wireless network to support more users and high-density applications. The XV3-8 also features seamless roaming, fast roaming, automatic RF optimization and interference avoidance to automatically optimize performance to specific local needs.

Cambium XV 2-2 Access Point: A dual-radio, dual-antenna AP with software-defined Wi-Fi that delivers the high performance of Wi-Fi 6 technology without the extra cost. The XV 2-2 is ideal for small to medium-enterprise deployments and retail, bringing consistent, high-speed performance at a lower cost.

cnMatrix Enterprise Switches: Six new wireless-optimized Multi-Gigabit Switches can meet the increased speed and capacity requirements of organizations today and beyond. These Wi-Fi 6 switches feature fully-automated network access policies and true cloud-based, zero-touch provisioning to eliminate errors from human intervention and reduce the need for onsite technical expertise while improving efficiency and quality of experience. These switches include the EX2016M-P that is optimised for Wi-Fi 6 deployments; the EX2052 that includes three 48-port models with high-port density and flexible power options.
A key component of Cambium's software-defined Wi-Fi technology is its cloud-based management solutions such as XMS for a scalable, multi-tenant platform that eliminates on-site system maintenance, cnMaestro for network management with full visibility, and the Wi-Fi Designer heatmapping tool that visualises coverage and capability.
Cambium Networks to launch 60 GHz products in July
Cambium's new 60 GHz millimetre wave technology for wide area networks will arrive in a range of new products to be announced. Cambium's design architecture will use the 802.11ay standard for higher capacity, better channel access, mesh support and more subscriber support.
In a recent Cambium survey of 800 service providers, 57% consider building-to-building wireless multi-gigabit point-to-point links as a business-first. This is followed by residential connectivity (46%) and Wi-Fi backhaul (30%). Furthermore, 95% indicate that network planning tools are important to their business operations.
Terragraph, developed by Facebook Connectivity, is incorporated to support agile meshing deployments, easing the cost and complexity of network deployment.
Cambium Networks: Backed by expertise, growth, and passion for wireless
Both Wi-Fi 6 and 60 GHz product lines build on the success of Cambium's 2019 acquisition of Xirrus Wi-Fi products and cloud services. According to Cambium, its expanded portfolio sets the company up to pursue a broad range of growth opportunities worldwide, with a total addressable market spanning fixed wireless broadband and Wi-Fi access of more than $22 billion based on 2018 estimates.
Cambium will also leverage the product lines to deliver integrated solutions across many wireless categories using a single pane of glass.
Qualcomm Technologies' connectivity senior vice president and general manager Rahul Patel comments, "We see innovative approaches blending next-generation backhaul-to-fronthaul technologies like Wi-Fi 6 and 60 GHz Wi-Fi as key to enabling a new era of connected experiences even in the most challenging conditions."
The Wi-Fi 6 and 60 GHz solutions will be available through managed service providers, distributors and resellers from July.
For more information about the Wi-Fi 6 range, visit the Cambium Networks website or contact a Cambium Networks partner.