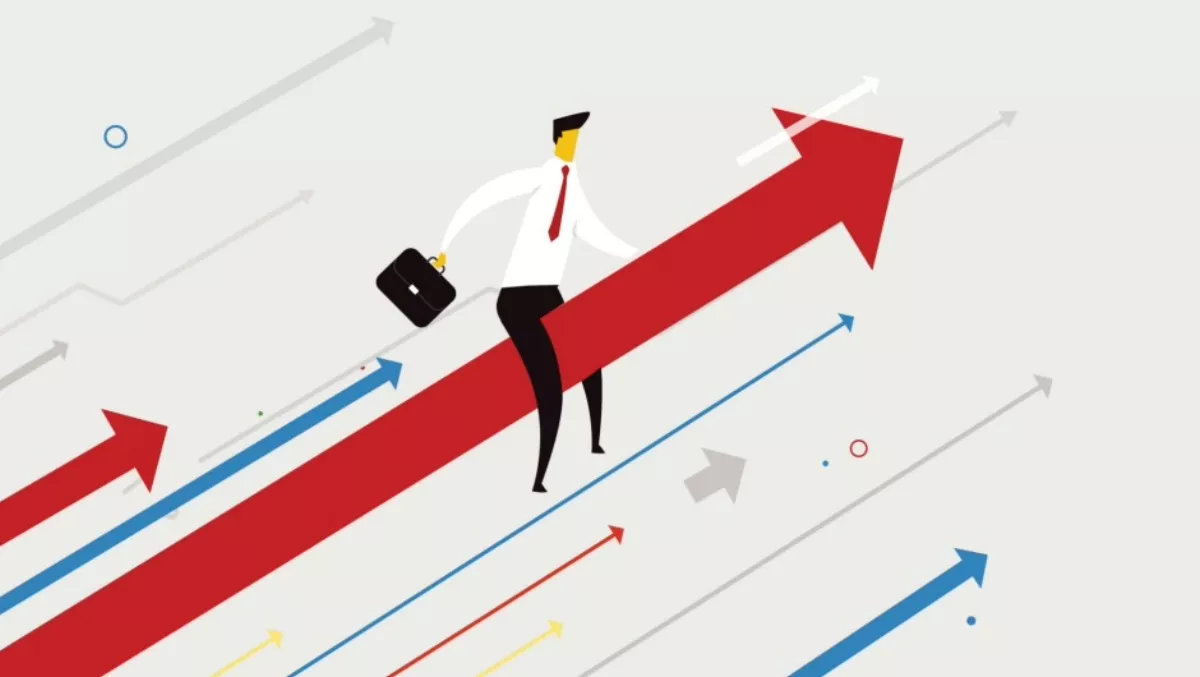 Burgeoning data centre colocation market to double its size by 2022
FYI, this story is more than a year old
New research from MarketsandMarkets has revealed a very positive forecast for the data center colocation market.
The market is expected to almost double from USD$31.52 billion in 2017 to $62.3 billion by 2022 at a compound annual growth rate (CAGR) of 14.6 percent.
According to the report, the major drivers of the data center colocation market are the requirements for reliability, security and stability of infrastructure, growing data center complexities and the need for reduction of overall IT costs.
The increasing number of users opting for cost-effective and energy-efficient data center solutions are also expected to contribute to the market's rapid growth.
The report segmented the market into retail colocation and wholesale colocation, which allowed the researches to predict the latter to witness the highest CAGR during the forecast period.
The wholesale colocation provides a large IT space, along with cooling and power infrastructure. It also provides the users with benefits such as economics of scale by reduced power and cooling cost, high bandwidth and reduced total cost of ownership.
Breaking the market down by end-user, small and medium-sized enterprises (SMEs) are expected to grow at the highest rate during the forecast period. This has been put down to their lesser infrastructure autonomy requirements, which means they are increasingly adopting retail colocation services that are providing them with security and flexibility.
And in terms of regions, when broken down into North America, Asia Pacific (APAC), Europe, Middle East and Africa (MEA), and Latin America, North America is expected to hold the larges share of the data center colocation market in 2017 largely due to the presence of a large number of data centers across various industries in this region
However, the market in APAC is expected to grow at the highest CAGR between 2017 and 2022, with the primary driving forces being the increasing data center traffic and the surge in usage of mobile devices.
The report also pointed out the main players in the market, with the major technology vendors including AT-T Inc. (US), China Telecom (China), Cogent Communications (US), Contegix (US), CoreSite Realty Corporation (US), CyrusOne (US), Cyxtera Technologies, Inc. (US), Digital Realty Trust, Inc. (US), DuPont Fabros Technology, Inc. (US), Equinix, Inc. (US), Fibernet Inc. (US), Global Switch (UK), Internap (US), Interxion (Netherland), Keppel Data Center Pte Ltd. (Singapore), Level 3 Communications Inc. , NTT Communications Corporation (Japan), PhoenixNAP (US), Rahi Systems Inc (US), Singtel (Singapore), STT GDC Pte Ltd. (Singapore), Telehouse-KDDI (UK), Telstra (Australia), TeraGo Networks Inc. (Canada), and Verizon (US).