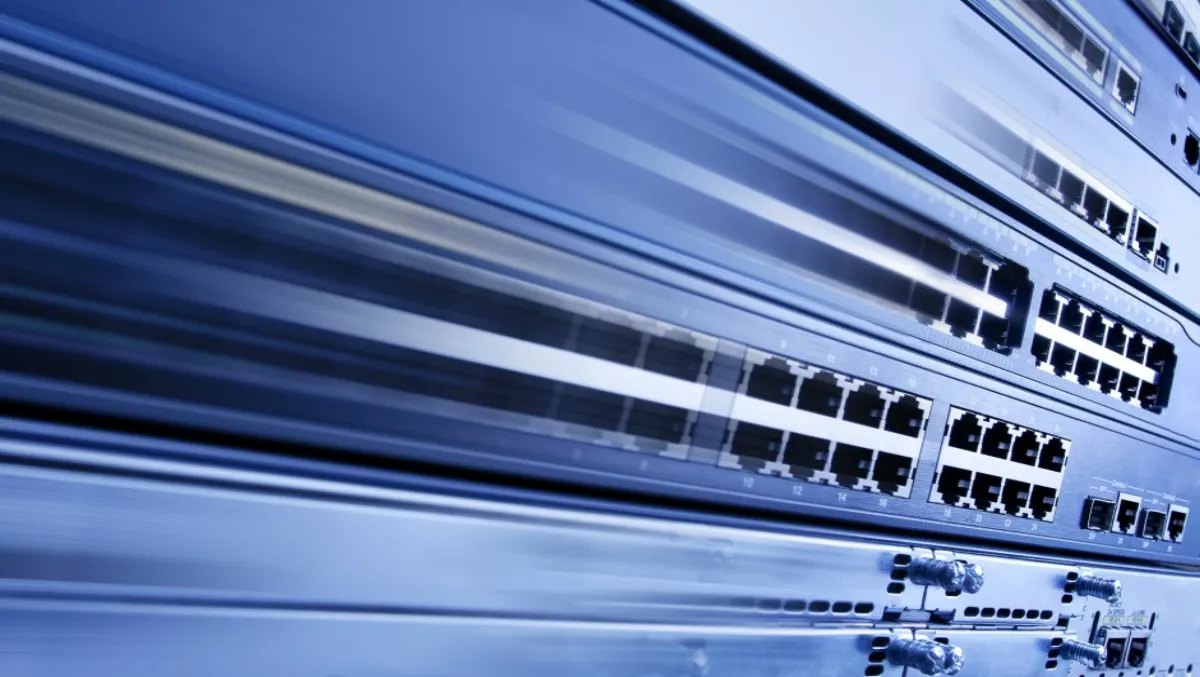 Brocade goes Gen 6 with new fibre channel directors
Brocade is offering up a 71% reduction in latency with its new Gen 6 fibre channel directors, which launched today.
The launch follows the March launch of Gen 6 switches.
Phill Coates, Brocade ANZ systems engineer manager, says the industry first Gen 6 fibre channel directors, along with the Brocade SX6 extension blade for fibre channel and FiCon (fibre connection) storage replication, are designed for the all-flash data center.
While the offering is based on 32 128 Gb speeds, Coates says additional speed - up to 71% faster than Brocade's 8Gb technology - isn't the name of this game – instead, Brocade is aiming to reduce latency in an age of flash storage.
"The analogy I like to use is driving a Ferrari," Coates says. "You wouldn't put your Ferrari on a dirt road. You just wouldn't get the same performance you expect out of the car.
"So why would you be using network elements that bottleneck those sorts of conversations in flash drives," he says.
"Legacy networks will bottleneck flash storage minimising the performance and economic benefits of this game-changing technology.
"Brocade's Gen 6 fibre channel solutions unleash the full value of today's flash technology and enable tomorrow's next-generation flash storage based on non-volatile memory express (NVMe).
"NVMe will be the next disruptive storage technology in the data center and customers will be able to seamlessly integrate NVMe over fabrics with Brocade Gen 6 fibre channel.
Coates says Brocade is seeing a lot of fibre channel deployed regionally, combined with the new markets in the form of flash and NVMe with new workloads with reduced latency requirements.
"We see fibre channel being deployed in mission critical environments that need low latency. We're starting to see analytics being pushed out into fibre channel storage area networks, and that's the other thing to note: Gen 6 brings with it the potential for new workloads and analytics inside fibre channel.
Using NVME, fibre channel fabric is effectively used to become an extension of storage memory, enabling things such as running analytics across fibre channel storage.
"With the use of new technology like flash, this is a marriage made in heaven," Coates says.
"From an extension blade point of view, we're doing FiCon fibre channel and notably IP extension, which is interesting because it ties together IP storage and fibre channel storage and effectively putting it under a similar management banner.
"But importantly we have the ability to speed up that IP replication by up to 50 times, which means we're reducing business risk, reducing replication times and making sure mission critical disaster recovery data is being copied across efficiently and effectively.
Married together with all of this is the visibility and diagnostics provided in the fabric vision capabilities, Coates says. The fabric vision suite of tools provided within the fibre channel switches enable Brocade to provide proactive and diagnostic information about how the fabric is performing.
"This is all a differentiator for Brocade, because those tools and visibility we provide are more than just speeds and feeds, this is about making sure business has greater availability for their fabrics, predictable performance, increased security, deep visibility on how applications are performing across that fabric.
"As we see higher density of applications and these fabrics being utilised with larger workloads this visibility and diagnostics is key to making sure applications are running effectively and well," Coates says.