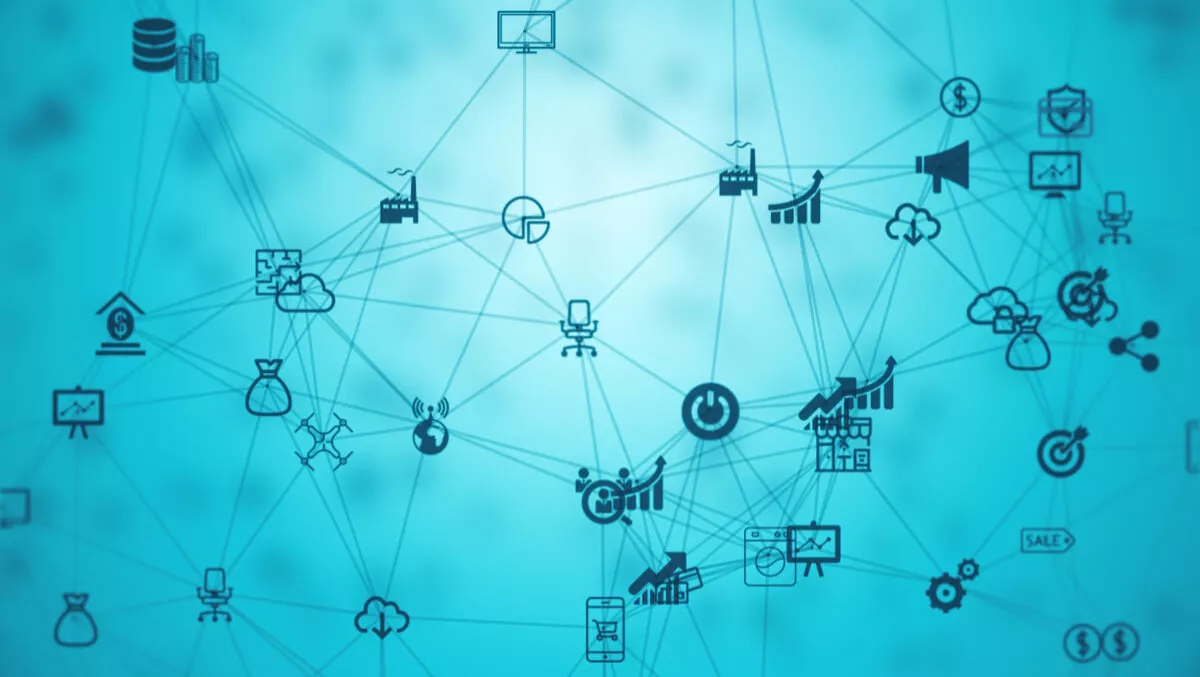 Bringing big data & IoT to data centers with EcoStruxure IT
Thu, 28th Sep 2017
FYI, this story is more than a year old
By Julia Gabel, News Editor
As demands for immediate access and application availability increase, data center and IT environments are becoming more critical, hybrid and distributed.
Management has become increasingly complex as operators must now support a multitude of deployment sites, from on-premises and cloud, to colocation and edge applications.
Managing and operating these vast and complex environments holistically are driving a need to provide a solution that delivers visibility across and within a customer's entire IT ecosystem - for benchmarking, trend analysis, intelligent maintenance and more, all while reducing risks and increasing efficiency.
When you couple the growing complexity and diversity of critical data center environments with reduced budget and less staff, it is a recipe for trouble.
The first step in overcoming this challenge is through adopting a cloud-based data center management strategy.
At our Hong Kong Innovation Summit this week, we launched EcoStruxure IT.
EcoStruxure IT is the first Data Center Management as a Service architecture in the market, delivering a cloud-based architecture purpose-built for hybrid IT and data center environments.
The vendor-agnostic architecture delivers a new standard for proactive insights on critical assets that impact the health and availability of an IT environment with the ability to deliver actionable real-time recommendations to optimize infrastructure performance and mitigate risk.
It is designed to deliver visibility and insights on an open platform that allows for all devices and sites to be managed at anytime from anywhere.
Key benefits include:
Global visibility across the hybrid ecosystem – from anywhere – with one tap access right from a smartphone
Device information, smart alarms and monitoring through open system collecting data from all devices regardless of vendor
Foresight into potential risks by leveraging global benchmarks and analytics in the EcoStruxure data lake
Ease of deployment through a convenient subscription model for any size environment
24/7 remote monitoring with the Schneider Electric Service Bureau. In the event of an incident, the Service Bureau helps troubleshoot and ultimately reduces mean time to repair
IDC's Jennifer Cook, Research Director for data centers and IT infrastructure notes that "DCIM is a critical component to software defined infrastructure."
"With a cloud-based innovation such as EcoStruxure IT, clients experience a simpler and more streamlined deployment, increased visibility to assets on and off premises and it enables stronger remote management of distributed environments."
EcoStruxure IT is the latest addition to Schneider Electric's EcoStruxure, our IoT-enabled, plug-and-play, open architecture, delivering end-to-end solutions across industry, infrastructure, data center and building.
EcoStruxure brings together our industry-leading connected products and edge control with apps, analytics and services to turn data into actionable insights.
EcoStruxure is driving digital transformation for our clients globally enabling them to be competitive in today's digital economy.
Rolling out to select geographies over the remainder of 2017 and into 2018, highlights of EcoStruxure IT include:
EcoStruxure IT Expert – Expert delivers visibility across the hybrid environment from anywhere with one tap access direct from any computer or smart phone with the Mobile Insights application. Data center and IT managers can benchmark performance against their own system or those across the industry for trend analysis, maintenance or failure prediction, efficiency comparisons and other measures.
EcoStruxure IT Advisor – Advisor addresses the need for greater system optimization and inventory management for enterprise and colocation users. This enables superior control, planning and prediction across all site locations – on and off premises. Failing equipment can be located and addressed easily, reducing time to repair, and can be supported by Schneider Electric's 24/7 remote monitoring Service Bureau.
As a part of EcoStruxure IT, we continue to offer StruxureWare for Data Centers, our self-contained on-premises monitoring and operations management solution, suitable for data center and IT deployments of all size and scale.
For StruxureWare customers who are interested, we offer a simple process and tool to migrate to the new EcoStruxure IT architecture.
As part of the launch, EcoStruxure IT was piloted in the U.S., benchmarking IT environments with more than 500 customers, 1,000 data centers, 60,000 devices and 2 million sensors.
Customer feedback on the results of their EcoStruxure IT implementations affirm the growing need for a cloud-based data center management solution.
Our early adopters of EcoStruxure IT are already seeing results in their businesses and with their customers. Daniel Harman, Building Automation Systems Engineer at Peak10 + ViaWest, Inc. explained why EcoStruxure IT was the best data center management solution for his business.
"ViaWest is trusted to deliver hybrid IT infrastructure solutions spanning colocation, interconnection, cloud, managed solutions and professional services to more than 4,200 customers."
"We chose Schneider Electric's vendor agnostic EcoStruxure IT for one platform to monitor all the different devices in our data centers via their Mobile Insights application, remote services for replacing escalation policies internally, and the overall direction of their innovation roadmap.
Article by Abby Gabriel, Schneider Electric Data Center Blog