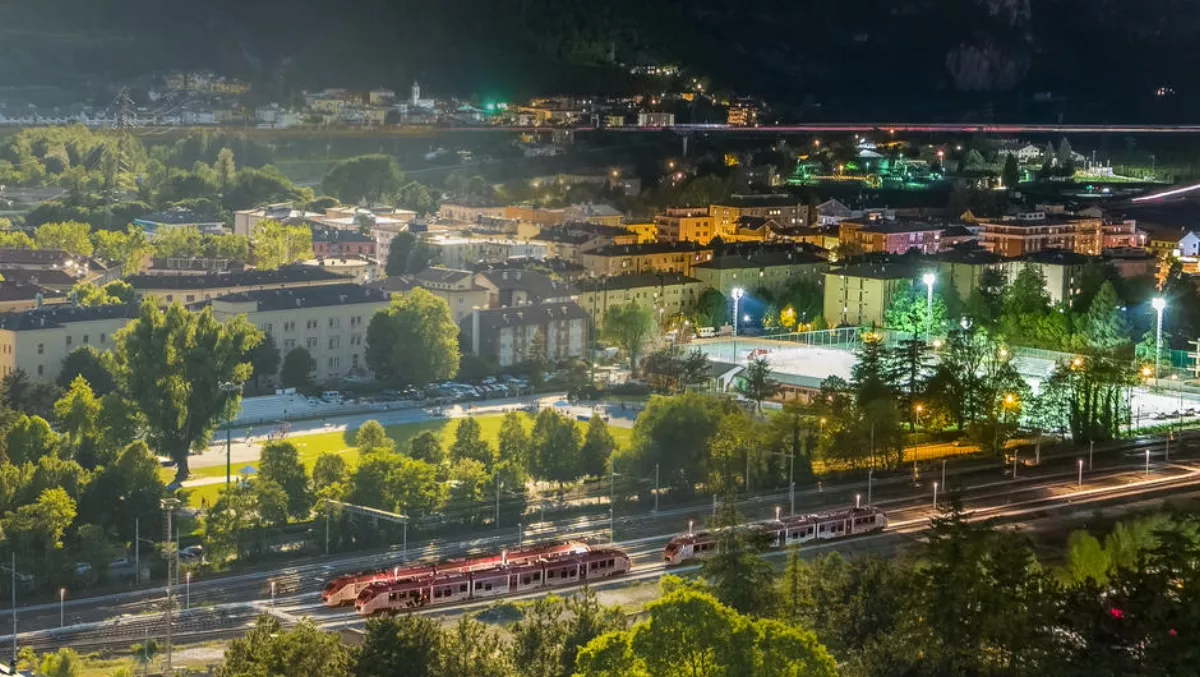 The brains behind the smart city: What data centers need to pay attention to this year
FYI, this story is more than a year old
2017 has been a great year for the Asia Pacific (APAC) data center markets having enjoyed much robust growth.
According to PwC, the region's data center market size is worth US$12 billion in 2016 and is expected to grow by 27% per annum (p.a.).
With a compound annual growth rate (CAGR) of 35%, Indonesia is expected to be the fastest growing market in the region while China is experiencing the fastest absolute growth in the region with an expected average of $1.2 billion p.a. from 2015 to 2022. Japan remains as the largest market worth over US$6 billion.
Despite that, the Japanese market is experiencing a shortage of high capacity data center providers with data centers fully leased even before their official openings due to the overwhelming demand.
What makes APAC such an exciting region is because it is currently leading the world on several technological fronts on top of the sheer numbers of new users.
In a region of approximately 4.5 billion people, slightly less than half of APAC is connected to the internet, reflecting the region's enormous potential. At its present growth rate, APAC will exceed the European market by 2021.
As a leader in the data center and colocation services, Digital Realty has highlighted six technology predictions that we should pay attention to for 2018:
As Internet of Things (IoT) explodes, companies take a step closer to the edge
According to Research Nester, the global IoT market is expected to reach US$724.2 billion by 2023.
Having acquired a global revenue share of 36%, the APAC region is leading the IoT charge with a CAGR of 10.2% until 2023. Such tremendous growth can be attributed to the explosion of IoT devices in addition to countries working towards their smart city goals.
However, with such massive amount of data involved, the limitations of the cloud will be exposed. Simply put, transferring data to the cloud and back will not be fast enough especially in areas where information is needed to be processed in real-time.
This is where edge computing will step in.
While an overwhelming 97% of firms in APAC believe that edge computing will be relevant to their business after the next three years, we feel that companies will begin taking steps to the edge this year especially with numerous countries implementing 5G trials in 2018.
Increase in colocation reliance
As cloud computing continues to gain momentum and traditional data center outsourcing (DCO) declines, 2018 will see businesses increase their reliance on colocation services with spending on colocation and hosting expected to rise from US$53.9 billion in 2016 to US$74.5 billion in 2020.
This is part of a shift to hybrid infrastructure as businesses work to optimise cost and increase efficiency.
As deployments become more complex and diverse, colocation providers that provide value-added services in addition to the standard space, power, and cooling will most likely be rewarded in 2018.
More attention on security
Data centers today have evolved to play a critical role in supporting our digitally-connected society in which any form of downtime will cause repercussions across industries. Recognising its consequences, security remains as top priority for data center providers as they increase investment to provide customers the assurance they seek. In addition to cybersecurity solutions, we foresee an increase in the implementation of advanced and adaptive security measures such as multi-factor authentication protocols combined with vetted authorisation processes.
Businesses will also begin looking more at custom interconnections through Service Exchange platforms which enables them to bypass public internet through private, direction connections to service providers.
Rise of AI-operated DCs
Artificial Intelligence (AI) have made much headlines for 2017. The increasing use of big data and machine learning has enabled AI to help businesses optimise resource management and has accelerated progress in the development of smart homes, smart factories, and autonomous vehicles.
Spending in Asia Pacific (excluding Japan) on cognitive and AI system will total approximately US$458 million in 2017, an increase of 53.3% over 2016, and is expected to hit US$4.6 billion by 2021.
Using the same AI applications and strategies that businesses have adopted, data center providers will look to increase energy efficiency, improve uptime and reduce cost by incorporating AI in conjunction with data center infrastructure management (DCIM) technologies.
Google has already demonstrated the capabilities of AI-operated data centers which resulted in a 15% reduction in power consumption using its DeepMind AI.
Shortage of talent for the APAC data center industry
Talk of talent shortage in the data center industry was brought up more than 10 years ago.
Such a problem is expected to more prevalent at the rate that APAC is expanding digitally.
People play a huge role in the successful operation of data center.
Failures within data centers are primarily a direct result of people and/or process issues. As such, it is of utmost importance that data center providers look at ways to attract and retain talents and ensure they have the necessary capabilities to operate at the optimum 99.999% uptime.
More Sustainable DCs
Sustainability has become a major concern today.
Global data centers used roughly 416 terawatts last year and such a consumption is expected to double every four years.
Keeping in mind the sheer number of data that we are and will be producing, the amount of energy needed to store increases too especially in the APAC region.
As more attention is being paid to the power consumption of data centers by businesses and the public, we foresee an increase in sustainability awareness and data center providers turning to new technology such as AI to operate as greenly as possible.