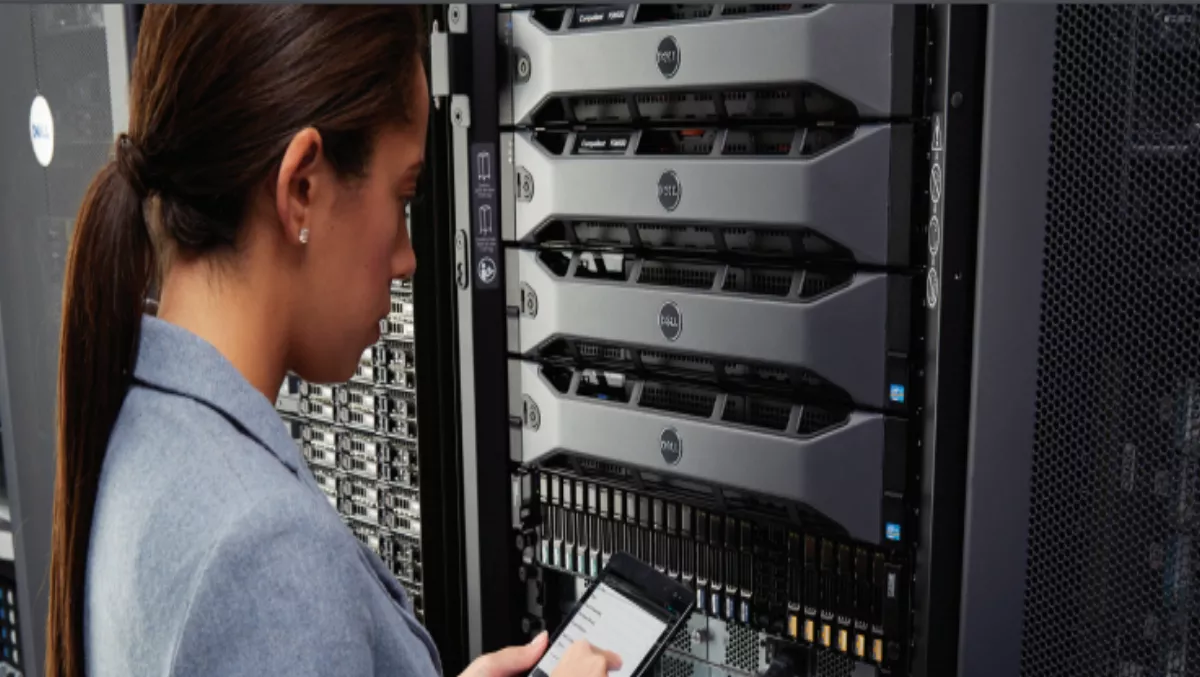 A big week for Dell Technologies - a breakdown of their latest product launches
FYI, this story is more than a year old
IT transformation is a big topic at Dell EMC World this year.
The buzzword of this year's event is realize. Dell Technologies and Dell EMC made their mission statement clear: they are here to help businesses realize their digital potential.
From the keynotes and discussions so far, Dell Technologies pitched their vision for the future; a future of digital businesses, where a 'technology DNA' at the core of every business is essential.
Consumption models for IT transformation
According to Dell Technologies, organizations are looking for new ways to procure their technology and solutions to reduce large up-front capital investment costs in a rapidly-changing technology landscape.
Dell technologies outlined their response to this industry shift with the announcement of a company-wide approach to predictable flexible consumption models that aim to accelerate IT transformation.
Dell Technologies' client and data center product portfolio includes a range of services and payment solutions from Dell Financial Services (DFS). The company introduces their series of consumption models suitable for a range of customer needs: from implementing a hyper-converged infrastructure solution for the first time, planning a PC refresh to modernizing an entire data center
Dell Technologies says that this gives organisations flexibility with their IT planning and strategy – they can scale capacity up or down with changing business demands, respond to unpredictable spikes in demand, or roll out new technologies incrementally without large upfront capital costs.
"Many IT leaders worry about unforeseen costs and risks when adopting new or different technologies, but organizations that do not invest in IT Transformation initiatives risk falling behind their competitors," says Howard Elias, president, Dell EMC Services and IT.
DFS Flex on Demand
In addition, Dell EMC also introduce their payment plan, Flex on Demand. Dell EMC says that with the plan customers only pay for what storage capacity is used.
DFS Cloud Flex for HCI
Another Dell EMC financing plan was unveiled this week – DFS Cloud Flex for HCI. The Cloud Flex for HCI aims to give customers a cloud-like consumption model with monthly payments.
Starting with VxRail appliances and the XC Series, Dell EMC says the Cloud Flex eradicates initial capital costs and spread payments over time.
PC as a service
Dell Technologies introduces their PC as a Service platform – and they describe it as a combination of the latest Dell Technologies PC hardware, software and end-to-end services.
And this release, like the focus of many of the service and products announced this week, aims to reduce the burden of IT management. This is done by allowing IT to focus on strategic priorities and get end-users into new technology faster.
Dell EMC VDI Complete Solutions
Dell EMC's VDI Complete Solutions is for organizations contemplating desktop and application virtualization technologies.
Powered by VMware Horizon and based on either VxRail Applications or vSAN ReadyNodes, VDI Complete combines the infrastructure, software and the option of thin clients and services from a single vendor.
Dell Technologies Transformational License Agreement (TLA)
Lastly, the Dell Technologies TLA is a single software agreement for license and maintenance that aims to make annual spend more predictable and cost effective.
Dell Technologies explains that customers can readily swap un-deployed software with any new title, including titles not in the agreement, and exchange any software, including titles that have already been deployed.
Pre-paid T-credits can be redeemed for incremental software licenses, as well as professional, education and public cloud services.
This week, Dell EMC held the Dell EMC World conference, during which the company announced the launch of a range of products:
The DFS Flex on Demand which is available now in certain countries globally.
The DFS Cloud Flex for HCI that is available now for Dell EMC VxRail and Dell EMC XC Series.
The PC as a Service and Dell EMC VDI Complete Solutions and the Dell Technologies Transformational License Agreement are available now in select countries globally