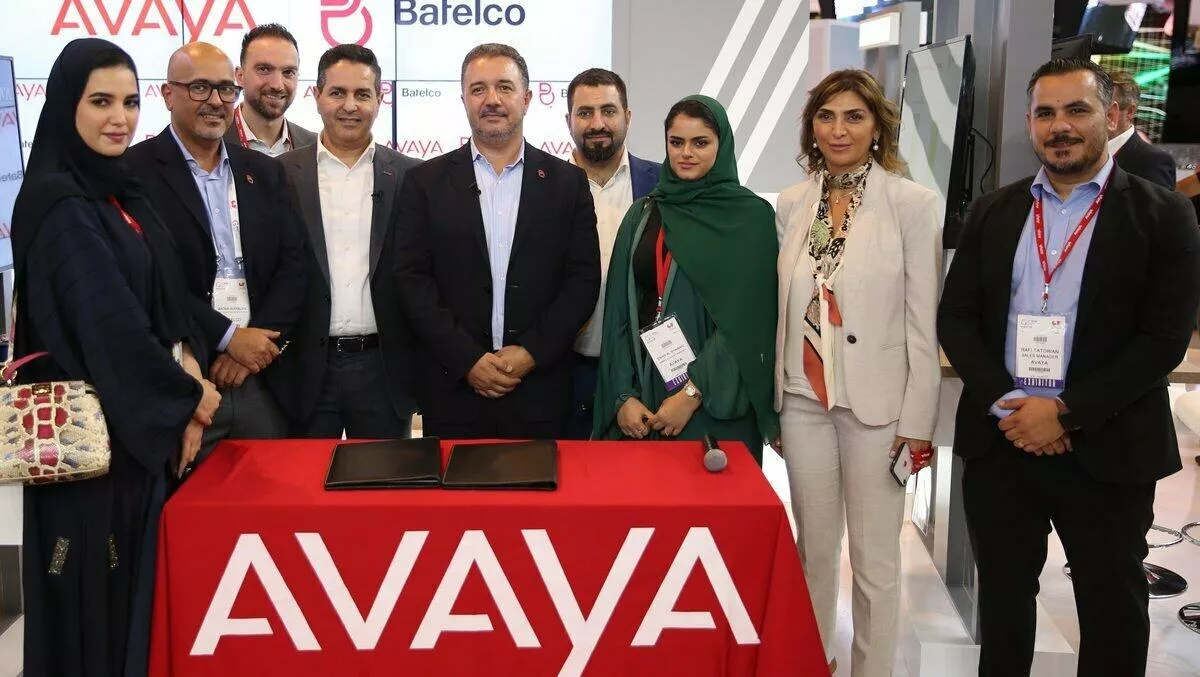 Batelco and Avaya bring cloud solutions to Bahrain's SMBs
Communications and collaboration solutions provider Avaya has announced that Batelco, a digital solutions provider in the Kingdom of Bahrain has signed an agreement with Avaya whereby Batelco will offer Avaya's portfolio of Contact Centre (CC) and Unified Communications (UC) solutions deployed in the cloud on an as-a-service basis through its Bahrain data center.
The agreement was signed during GITEX Technology Week 2019.
The move comes in line with the increasing customer demand for cloud deployment of Avaya's communications solutions.
Batelco will offer public and private cloud-based deployments of Avaya's cloud solutions to customers and channel partners in Bahrain, by hosting the Avaya IP Office PoweredBy solution at its own data center.
Avaya's UC and CC cloud solutions aim to be both flexible and scalable, eliminating the need for upfront capital investments.
Customers need only pay for what they use and can scale up easily as their businesses grow.
"With businesses increasingly moving to cloud-based solutions, we saw a tremendous opportunity in partnering with Avaya to make its cloud solutions available across a range of deployments – including public and private cloud," says Batelco enterprise general manager Abderrahmane Mounir.
"This fits in with Batelco's strategy for the enterprise division, and particularly, for the small and medium enterprises. Batelco aims to provide the sector with practical, flexible and affordable solutions that enables growth in the segment while providing high levels of performance and efficiency through the application of the latest cloud-based solutions," Abderrahmane says.
The announcement is also the latest development in a long partnership between Avaya and Batelco, which is a Gold Partner in Avaya's Edge channel program.
Last year, the two companies completed a number of strategic digital transformation projects with the Kingdom's private and public sector organisations.
Avaya Middle East, Africa and Turkey vice president Fadi Hani says, "With this announcement, we are taking our partnership with Batelco to new heights, and we're helping to facilitate cloud migration for businesses in Bahrain.
"Our goal is to enable local organisations, of any size, to embrace cloud-based UC and CC solutions at the pace and through the path of their choice. Our partnership with Batelco will support this.
Batelco (Bahrain Telecommunications Company) is a digital solutions provider in the Kingdom of Bahrain.
It serves both the corporate and consumer markets through the delivery of fixed and wireless telecommunications solutions.
With an ongoing commitment to roll out Smart Home and Smart City digital solutions, Batelco is playing a crucial role in the Kingdom's prosperity and development.
Batelco is also proud of the important role it plays in supporting its local communities and annually contributes to health, education, sports and cultural initiatives.