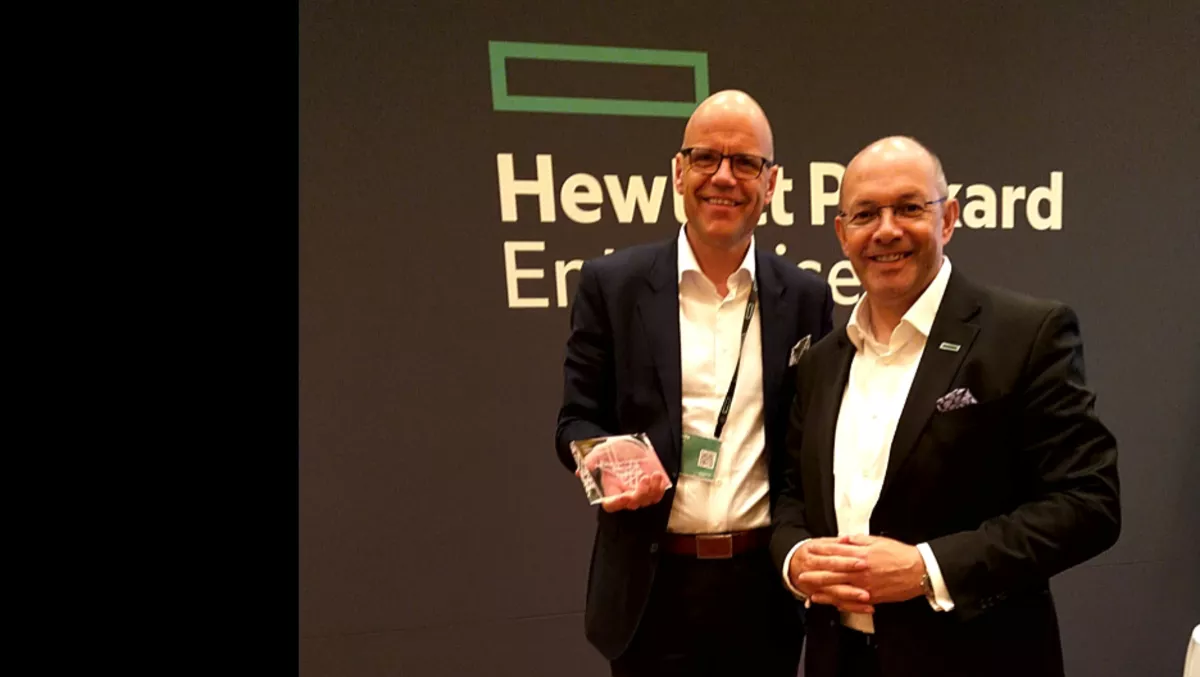 Basefarm CEO puts HPE award down to storage investment
Basefarm CTO Sven Ole Skrivervik left and HPE Northern Europe MD Luc Opdebeeck right.
Hewlett Packard Enterprise's (HPE's) annual Global Partner Summit is currently taking place in Las Vegas (June 19-21) with one of the highlights being the awards.
Winners of the 2018 HPE Partner of the Year Awards were recognised for outstanding performance and accomplishments, as well as for driving meaningful business results for shared customers.
Basefarm took home the Norther Europe Service Provider of the Year award, with the company asserting they've developed a solid relationship with HPE that spans more than 10 years as they've expanded across Europe.
Storage was among Basefarm's largest investment areas in 2017 and the company has increased its capacity from 1 PB to 20 PB over the last four years. According to the company, it is now the largest HPE3 PAR user in Western Europe and recently was selected as one of just two global partners to beta test HPE's new artificial intelligence software HPE InfoSight for HPE 3PAR StoreServ.
"We are very grateful to be awarded HPE Service Provider of the Year for Northern Europe. Our customers rely on us for their mission critical services, so strong partnerships and good collaborations, like the one we have with HPE, are crucial. Machines can talk to machines but in the end it's the people that makes the difference," says Basefarm CEO Fredrik Ohlsén.
The awards were categorised into Global Winners and Geographical - Alliance Winners – here's the list of the global and EMEA winners:
"It's an honor to award partners who are raising the standard of business excellence," says HPE worldwide head of partner sales Paul Hunter.
"HPE is committed to enabling mutual growth with channel partners, and our awards recognise those who develop business opportunities with our joint customers.