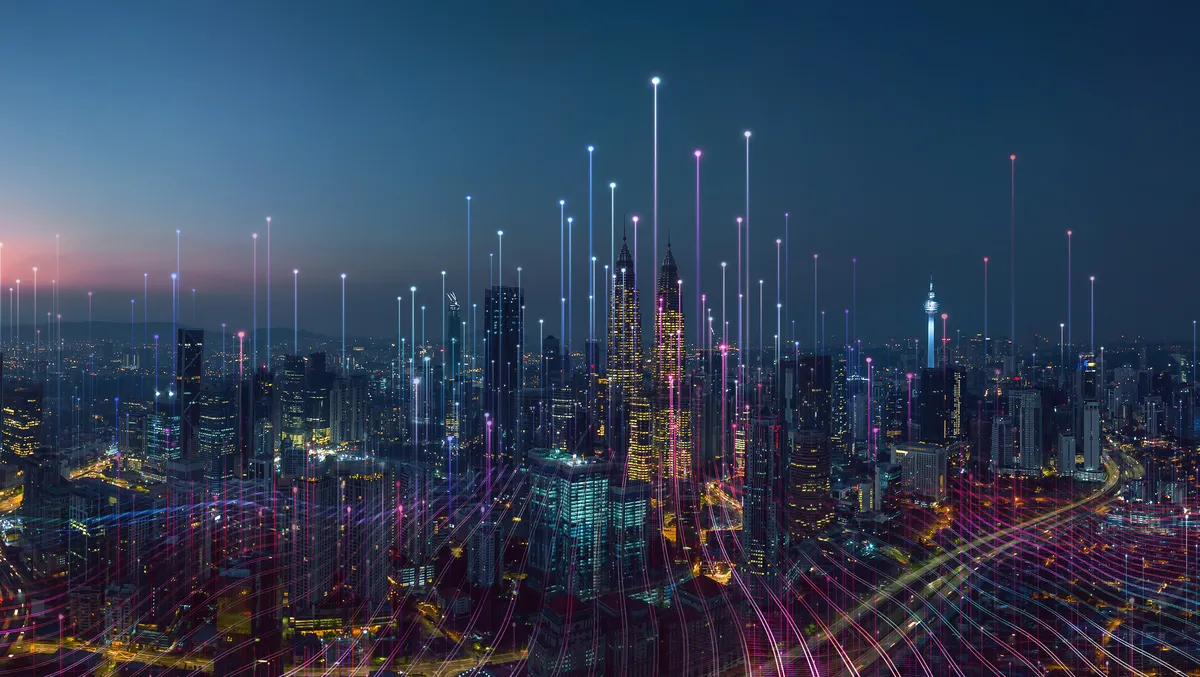 Axiata, Versa Networks partner for enterprise SASE in Asia
FYI, this story is more than a year old
Axiata has partnered with Versa Networks to deliver Secure Access Service Edge (SASE) technology to rapidly digitalising Asian enterprises.
The company's B2B unit, Axiata Enterprise, now has Versa Networks ACE Partner status, which will see it collaborate with Axiata's operating companies, Celcom in Malaysia and XL Axiata in Indonesia, to provide comprehensive suites of Versa SASE offerings covering networking, security and cloud access integration for enterprise customers in the respective markets.
The mobile telecommunications and digital conglomerate in ASEAN and South Asia notes that this partnership complements the expansion of its existing enterprise offerings in areas such as managed connectivity, smart services, cloud and cyber security.
Further, it affirms Axiata's focus on building high-quality partnerships to develop and offer state-of-the-art products across its footprint while also improving its talent and capabilities.
"Enterprises embarking on their digital transformation want to become more flexible, efficient, and location-independent as they embrace to new ways of working," Axiata Enterprise CEO Dr Gopi Kurup says.
"With increasing connectivity, integration and security are critical to ensure uninterrupted business access.
"The Versa SASE innovation integrates security, networking, SD-WAN, and analytics to deliver scalable, secure, and reliable enterprise-wide networking and security.
"This is done via the adoption of a cloud-type gateway which can efficiently distribute and seamlessly offload between the private office network and the Internet to access other cloud services."
Versa Networks has been delivering SASE services for over five years and uniquely provides contextual security based on user, role, device, application, location, security posture of the device, and content.
Versa SASE delivers tightly integrated services via the cloud, on-premises, or a blended combination of both.
Versa SASE includes Secure SD-WAN, Next-Generation Firewall, Virtual Private Network (VPN), Edge Compute Protection, Secure Web Gateway (SWG), Cloud Access Security Broker (CASB), Zero Trust Network Access (ZTNA), and more.
These services provide businesses with comprehensive protection and enable enterprises to improve by creating a flexible, secure and agile network.
Moreover, this offering will be complementary to managed connectivity products offered by Celcom in Malaysia and XL Axiata in Indonesia.
"This partnership with Versa Networks further cements Axiata Enterprise's proposition to empower organisations across the region seeking to raise their digitalisation game," Gopi adds.
"Our combined strengths in technology, capabilities and reach across emerging Asia markets positions us as the right transformation partner to Enterprises that are looking to adopt cloud-based applications and data to accelerate in the post-pandemic recovery phase."
Working with XL Axiata Business Solutions and Hypernet, PT. Kredit Biro Indonesia Jaya (KBIJ), a leading credit rating and reporting agency in Indonesia, is amongst the early adopters of the SASE offering.
KBIJ is tasked with giving banking institutions and micro-finance organisations mission-critical decision-making support.
In addition, KBIJ provides these services to companies offering credit conforming to the Indonesia Monetary Authority (OJK) 's security requirements and tight deadlines.
It found the SASE product to be technically superior to those of competitors whilst also delivering full support on the deployment and executing on time.
"Axiata, one of the leading telecommunications groups in Asia, continuously provides world-class communication services based on the most advanced technology available," Versa Networks vice president Tony Fallows says.
"Versa is excited to be working with Axiata to expand Versa SASE further into the ASEAN and South Asia markets.
"Axiata, Celcom, and XL Axiata will soon be able to deliver Versa's industry-leading fully integrated and feature-complete SASE to support digitalisation in the regional markets."