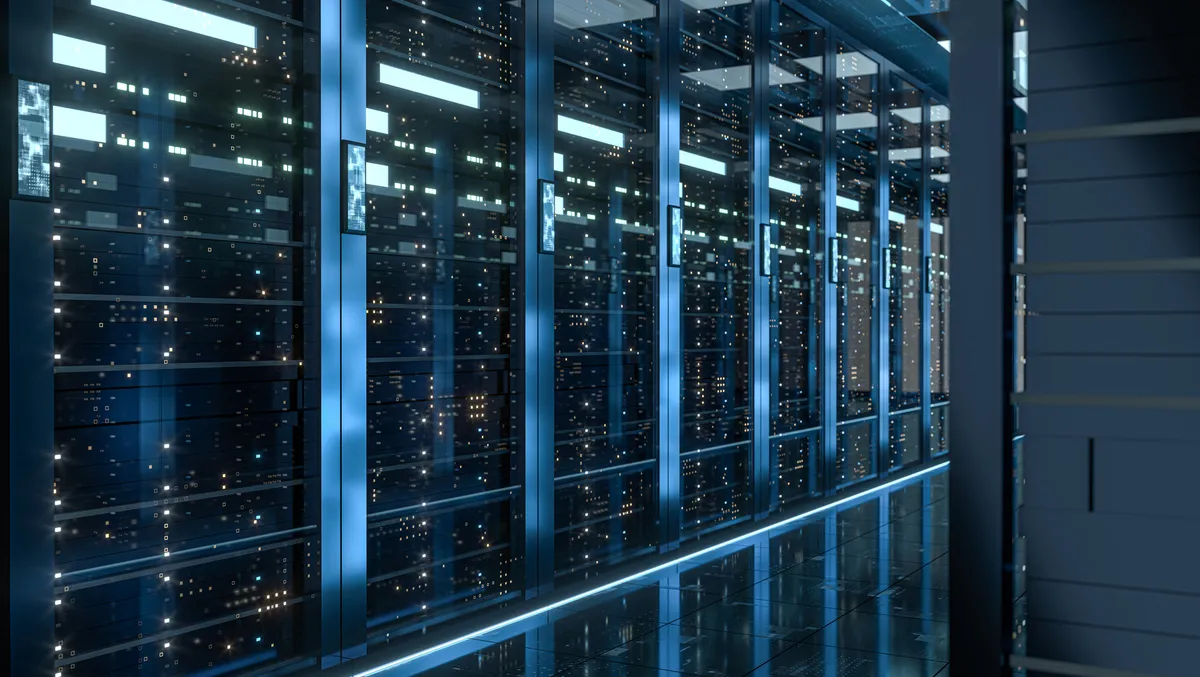 AWS to launch an Infrastructure Region in Malaysia
Amazon Web Services (AWS) has announced plans to launch an AWS infrastructure Region in Malaysia. The new AWS Region will give developers, startups, entrepreneurs, enterprises, government, education, and non-profit organizations a greater choice for running their applications and serving end users from data centres located in Malaysia. As part of its commitment to the region, AWS plans to invest US$6 billion in Malaysia by 2037.
"AWS has committed to the largest international technology investment to date in Malaysia, which will advance our Malaysia Madani vision of a highly skilled, innovative, prosperous, and sustainable economy," says Anwar Ibrahim, Prime Minister of Malaysia.
"Bringing access to world-class AWS infrastructure, advanced technologies, and cloud skills programs to Malaysia will unlock opportunities for local businesses of all sizes to build and expand globally, cultivate a highly skilled workforce, spur new job creation, and deliver long-term economic growth. Today's announcement is a vote of support for Malaysia's leadership in the global digital economy, and we look forward to deepening our collaboration with AWS to advance our nation's cloud-first ambitions."
"The new AWS Region reflects our deep and long-term commitment to customers and organizations in Malaysia, as well as our commitment to serving sizeable and fast-growing demand for cloud services across Southeast Asia. We are proud to support Malaysia's digital transformation with the highest levels of security and reliability available on AWS cloud infrastructure," says Prasad Kalyanaraman, vice president of Infrastructure Services at AWS.
"We look forward to helping Malaysian institutions, startups, and companies deliver cloud-powered applications to fuel economic development across the country and to spur job creation, skills training, and educational opportunities in the communities surrounding our data centres."
The new AWS Region will have three availability zones at launch, adding to the existing 99 availability zones across 31 geographic regions globally.
With this announcement, AWS has plans to launch 15 more availability zones and five more AWS regions, including Canada, Malaysia, New Zealand, and Thailand.
AWS regions consist of availability zones that place infrastructure in separate and distinct geographic locations, with enough distance to significantly reduce the risk of a single event impacting customers' business continuity, yet near enough to provide low latency for high availability applications that use multiple availability zones.
Each availability zone has independent power, cooling, and physical security and is connected through redundant, ultra-low latency networks. As a result, AWS customers focused on high availability can design their applications to run in multiple Availability Zones and across multiple Regions to achieve even greater fault tolerance.
The new AWS Region will enable customers with data residency preferences to store data securely in Malaysia, would allow customers to achieve even lower latency, and serve the demand for cloud services across Southeast Asia.
Customers from startups to enterprises to government organizations and non-profits will be able to use advanced technologies from the world's leading cloud to drive innovation. AWS offers the broadest and deepest portfolio of services, including analytics, computing, database, Internet of Things (IoT), machine learning, mobile services, storage, and other cloud technologies.
Meanwhile, customers in Malaysia have welcomed the announcement.
Enterprises in Malaysia choose AWS to innovate, drive cost efficiencies, and accelerate time to market segment. AWS customers include Astro Malaysia Berhad, Axiata Group, Bank Islam Malaysia, CelcomDigi, Johor Corporation, PayNet, and Petroliam Nasional Berhad (PETRONAS).
Malaysian public sector customers use AWS to help drive cost savings and better serve local citizens. These customers include the Asia Pacific University of Technology and Innovation, BeEducation, Cybersecurity Malaysia, Department of Statistics Malaysia, Ministry of Higher Education Malaysia, Pos Malaysia, and Tenaga Nasional Berhad (TNB). In addition, Malaysian startups and small businesses, including Baba Products, Carsome, Omesti Berhad, and StoreHub, are rapidly building their businesses on AWS to scale nationally and worldwide.
PayNet, the national payments network and shared central infrastructure for Malaysia's financial market segment, uses AWS to run critical banking workloads, including the company's MyDebit cashless payments system.
"As the nation's operator of real-time retail payments infrastructure, we leverage AWS to meet the reliability, security, scalability, and compliance required by our customers," says Farhan Ahmad, group CEO at PayNet.
"The launch of an AWS Region in Malaysia provides us with lower-latency access to cloud services to help ensure our customers have a seamless payments experience. We're excited to see how this development can pave the way for other companies in the region to innovate with speed and uncover new opportunities."
PETRONAS, a global energy and solutions provider in over 50 countries, has been an AWS customer since 2014.
"Our work with AWS has supported our digital solutions and enabled us to use the cloud as an accelerator. We have also leveraged Amazon's working backwards methodology to ideate and scale innovation best practices across the group to pursue new growth opportunities," says Tengku Muhammad Taufik, president and group CEO at PETRONAS.
"With the launch of the AWS Region in Malaysia, we look forward to further strengthening our collaboration with AWS to develop scalable solutions, deliver greater value to our stakeholders, and play a part in achieving Malaysia's vision to become a regional leader in the digital economy."
Pos Malaysia, Malaysia's national postal and parcel service provider, has the country's largest delivery and retail network, delivering to more than 10 million addresses and operating more than 3,500 retail touchpoints. As part of the company's digital transformation, Pos Malaysia plans to migrate most of its IT infrastructure to AWS by 2023.
"As we continue on our digital transformation journey to deliver a better customer experience, our collaboration with AWS has been instrumental in streamlining our processes, reducing IT costs by 50%, and driving greater organizational agility," says Sumesh Rahavendra, chief strategy and digital officer at Pos Malaysia.
"We are excited about the launch of an AWS Region in Malaysia and look forward to incorporating deep analytics and machine learning initiatives into our operations to help further develop our products and services, enabling us to deliver smiles to the last mile."
TNB is Malaysia's largest electricity utility provider and services more than 9.5 million commercial, industrial, and residential customers nationally. TNB has collaborated with AWS since 2020 to accelerate its digital transformation, improve customer experience, and develop smart energy solutions.
"TNB is on a mission to digitally transform and become more than just a utility provider," says Azlan bin Ahmad, chief information officer at TNB.
"Leveraging world-class AWS services such as compute, machine learning, and artificial intelligence will help us accelerate the launch of innovative digital services, enabling customers to more easily track and manage their energy usage. We welcome the launch of an AWS Region in Malaysia, which will help boost the efficiency and agility of industries, helping companies deliver a wider range of services to improve the lives of local citizens."
Malaysian AWS partners also welcome the new AWS Region.
Examples of Malaysia-based AWS Partners include Axrail, eCloudvalley, Exabytes, G-AsiaPacific, GHL, Maxis, Radmik Solutions, Silverlake Axis, Tapway, Uberfusion, and Wavelet.
Maxis is Malaysia's leading converged solutions provider and an AWS Advanced Tier Services Partner. In 2019, Maxis signed a strategic collaboration agreement with AWS to deliver industry-leading cloud technologies enabled by 4G to help organizations improve productivity, performance, and innovation.
"Maxis aspires to be the one-stop shop for all IT and connectivity services in Malaysia, and we see AWS as a key factor in helping us achieve this goal," says Goh Seow Eng, CEO at Maxis.
"We look forward to providing businesses in Malaysia with greater access to world-class cloud solutions to accelerate cloud adoption and empower businesses to be better equipped for Industry 4.0, in line with the government's cloud-first ambition."
Silverlake Axis is an enterprise technology, software, and services company and an AWS Software Partner.
"Silverlake Axis's collaboration with AWS has helped us create a future vision of our digital solution by modernizing 25 omnichannel applications such as transactions, loans, payments, and digital engagement," says Andrew Tan, group managing director at Silverlake Axis.
"We can now offer customers various combinations of digital solutions with pay-as-you-go pricing, which provides a customized and seamless customer experience across all channels and any device. An AWS Region in Malaysia will be transformative for the technology services industry, providing secure, high-performing, resilient, and regulated infrastructure for digital banking workloads or insurtech businesses. This will help us accelerate the launch of new features and let our customers pivot quickly to leverage the benefits of the cloud."