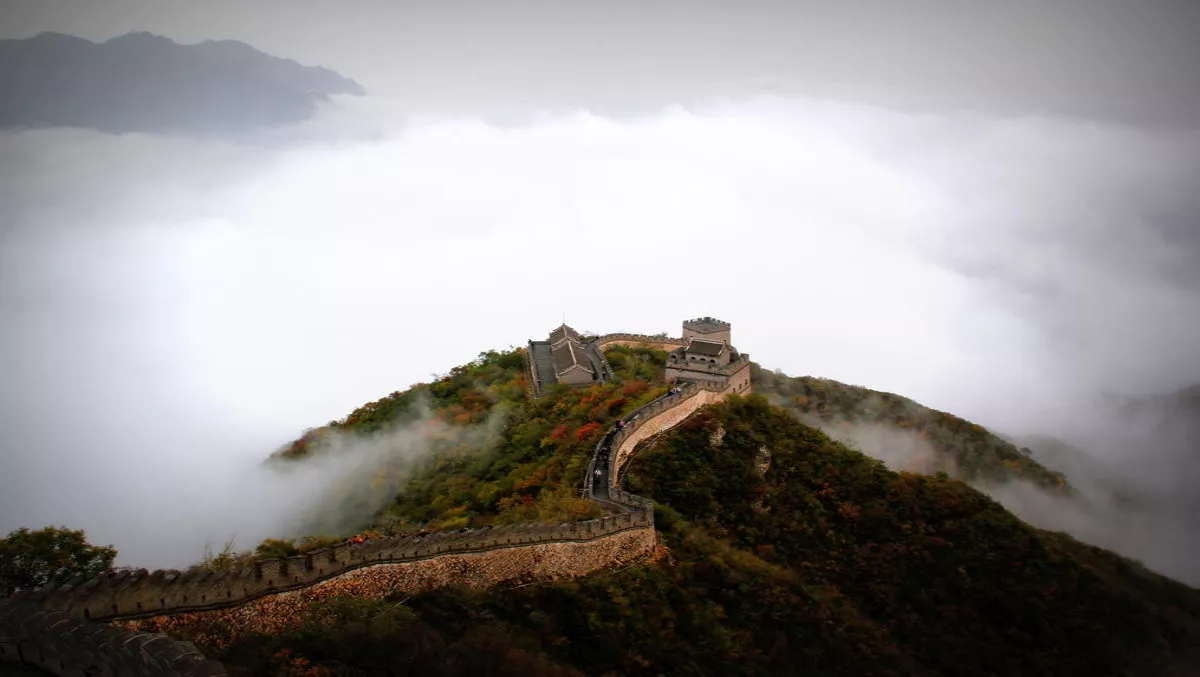 AWS opens another data center region in China
Amazon Web Services (AWS) is partnering with Chinese cloud services provider Ningxia Western Cloud Data Technology (NWCD) to expand its infrastructure footprint in China.
AWS will launch its second AWS region in China in Ningxia, which will be operated by NWCD. With the establishment of the new China region, AWS hopes to boost the development of the industrial ecosystem of the Western Cloud Valley in Zhongwei.
AWS expects the new Ningxia region to contribute to the education and training of local students as future cloud computing talent for Western China.
Amazon also has a cloud computing school in the region with about 600 students, which was jointly established along with Ningxia University and the Zhongwei City Government.
AWS, the AWS China (Beijing) Region which is operated by Sinnet, and seven other regions in total in Asia Pacific across Beijing, Mumbai, Seoul, Singapore, Sydney, and Tokyo.
Starting today, Chinese developers, startups, and enterprises, as well as government, education, and non-profit organizations, can leverage AWS to run their applications and store their data in the new AWS China (Ningxia) Region.
Existing customers can choose either the AWS China Beijing region and/or the AWS China Ningxia Region by selecting either AWS China Region directly from the AWS Management Console.
New customers can request an account on Amazon's website to begin using either AWS China Region.
AWS says the new technology collaboration is fully compliant with Chinese regulation.
While the cloud services offered in both AWS China Regions are the same as those available in other AWS Regions, the AWS China Regions are isolated from all other AWS Regions and operated by the company's Chinese partners separately from all other AWS Regions.
Customers using the AWS China Regions enter into customer agreements with Sinnet in Beijing and NWCD in Ningxia, rather than with AWS.
AWS Regions are comprised of Availability Zones, and AWS China (Ningxia) Region offers two Availability Zones at launch.
Availability Zones refer to technology infrastructure in separate and distinct geographic locations with enough distance to significantly reduce the risk of a single event impacting availability, yet near enough for business continuity applications that require rapid failover.
According to AWS, each Availability Zone has independent power, cooling, and physical security, and is connected to national backbone networks via local telecom carriers' high-speed fiber optic networks.
AWS customers focused on high availability can architect their applications to run in multiple Availability Zones or across both AWS China Regions.
Andy Jassy, AWS's CEO, comments on the launch. "With appreciation of the support we've received from the Zhongwei municipal government and Ningxia government, we're excited to announce the launch of the AWS China (Ningxia) Region, operated by NWCD.
"For years, AWS and our partners have had an enthusiastic base of customers in China, a country with one of the world's largest and most dynamic cloud ecosystems.
"Our customers build their businesses on AWS because in addition to being the world's largest cloud, it has more functionality than any other cloud platform, an extensive partner community, and unmatched maturity, security, and performance.
He Jian, secretary of Zhongwei Municipal Committee of the Communist Party of China (CPC), adds, "By establishing the Western Cloud Valley in Ningxia Autonomous Region, we see an opportunity to develop our cloud industry and to align with the opportunities presented by the national One Belt One Road Initiative.
"We have developed a close collaboration with AWS based on mutual trust, and are delighted that our region is now offering highly resilient, high performance data centers to enterprises across the nation."
"We have already seen a rapid growth in the cloud computing industry, and with the unique resources of Ningxia combined with the mature expertise of AWS Cloud, we will set a great example for economic transformation in the west of China.
Founded in 2015, NWCD is a licensed data center and cloud services provider, based in Ningxia, China. NWCD joins Sinnet, the operator of the AWS China (Beijing) Region, as AWS's second operating partner in China.
NMCD's founder, Edward Tian, has been been promoting and incubating cloud computing and technology startups for the last five years and has worked with various Chinese local governments to create a cloud computing incubation center called Cloud Valley.
Tian says he expects to see the new AWS region play a significant role in the ongoing development of China's western region.
"It will be an important part of Cloud Valley in China. As one of AWS's strategic partners when it first entered China, we are delighted to witness this moment as an important step in furthering our collaboration.
With this launch, AWS now provides 46 Availability Zones across 17 technology infrastructure regions globally, with announced plans for another 15 Availability Zones across five AWS Regions in Bahrain, France, Hong Kong SAR, Sweden, and the US.