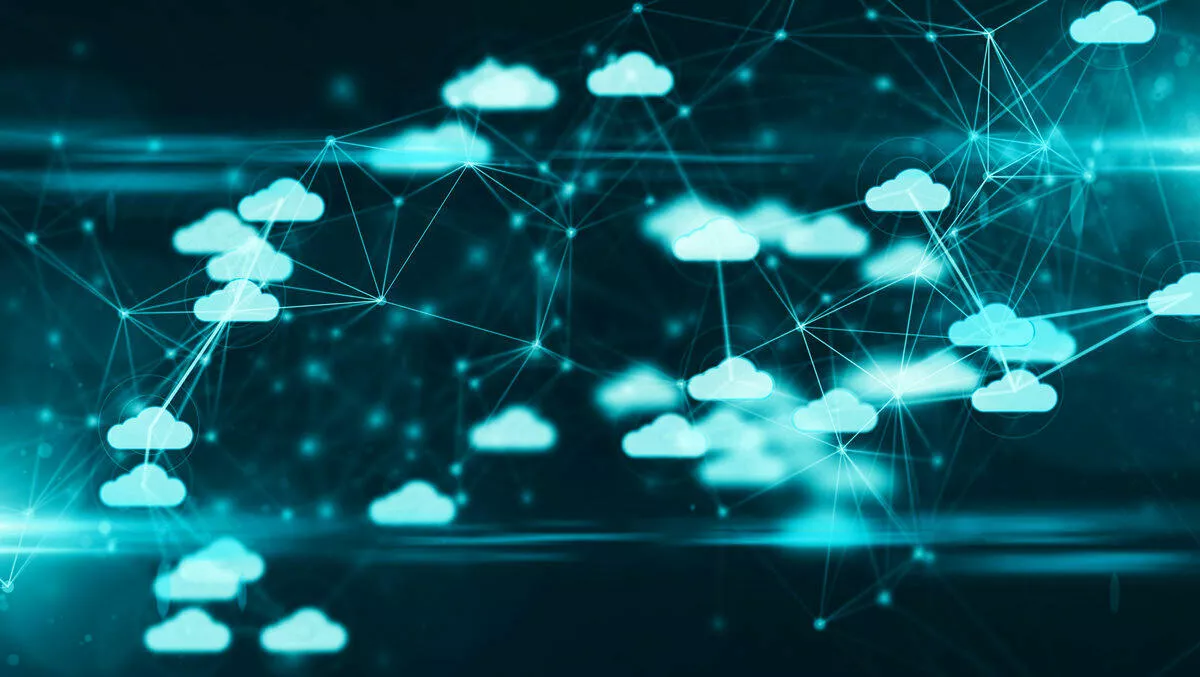 AWS leads cloud race, but Microsoft & Google grow faster
FYI, this story is more than a year old
The worldwide cloud infrastructure services market is now worth US$27.5 billion, with market leader Amazon Web Services taking out 32.6% of the entire market share in Q3 2019 – although Microsoft Azure is hot on its heels.
Latest figures from Canalys show that Microsoft Azure's growth increased 59% in the quarter, bringing its total market share to 16.9%. Amazon Web Services (AWS) only grew 35%, while Google Cloud grew 69% to account for 6.9% market share.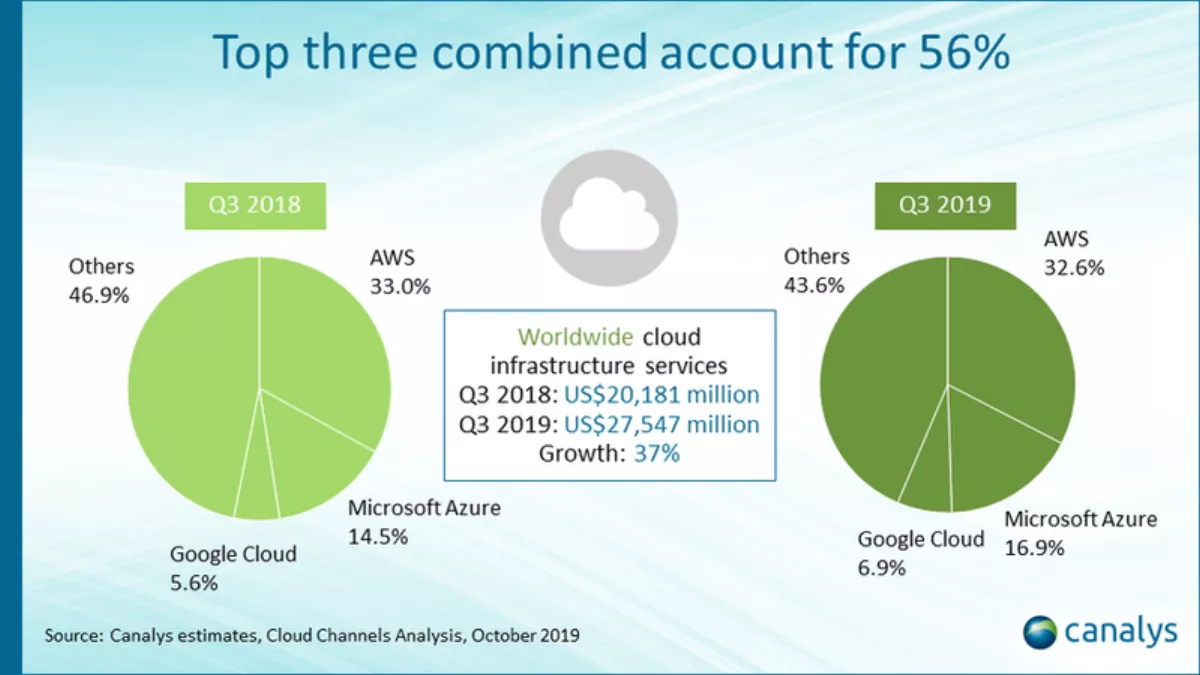 Canalys points to Google's strategy to focus on applications and verticals, as well as internal sales and partner resources. This makes it more relevant to enterprise customers and partners such as systems integrators.
"The largest systems integrators are investing in partnerships and building business practices with all three of the top cloud providers – AWS, Microsoft and more recently Google Cloud – recognizing that their customers want support across all the major platforms. Other channel partners are increasingly doing the same," says Canalys chief analyst Alastair Edwards.
AWS is described as a 'formidable' leader, particularly as it extends AWS into customer data centers and edge environments in the first time. Recently Canalys predicted that AWS will be a top four on-premises server vendor in the US and Western Europe within three years.
Canalys analysts say that global cloud providers are reaching a critical point in their growth strategies as enterprises adopt multi-cloud and hybrid IT models.
Many enterprises are spreading their investments and risks across more than one cloud provider.
"This balancing creates a huge demand for channel partners to provide consulting, migration, integration and management services across multiple platforms," says Canalys research analyst Daniel Liu.
"The channel is becoming a new catalyst for continued growth for hyperscale cloud service providers, particularly as competition intensifies.
Edwards points out that cloud providers will need to form technology alliances to achieve success.
"Microsoft has built new partnerships with Oracle, VMware and most recently SAP, which give it greater credibility with enterprises as core applications are migrated to the cloud.
Canalys states that while Microsoft and Google have established partnerships with VMware to allow VMs to migrate to their cloud platforms, AWS retains a firm lead with VMware on AWS, a lucrative solution for partners.
With number four global cloud provider Alibaba extending its reach into distribution around the world, and IBM strengthening its multi-cloud management proposition for partners with Red Hat, 2020 will be a critical year for cloud channels.
Canalys tracks the key global developments of the cloud channel to market through its unique advisory service, Cloud Channels Analysis.