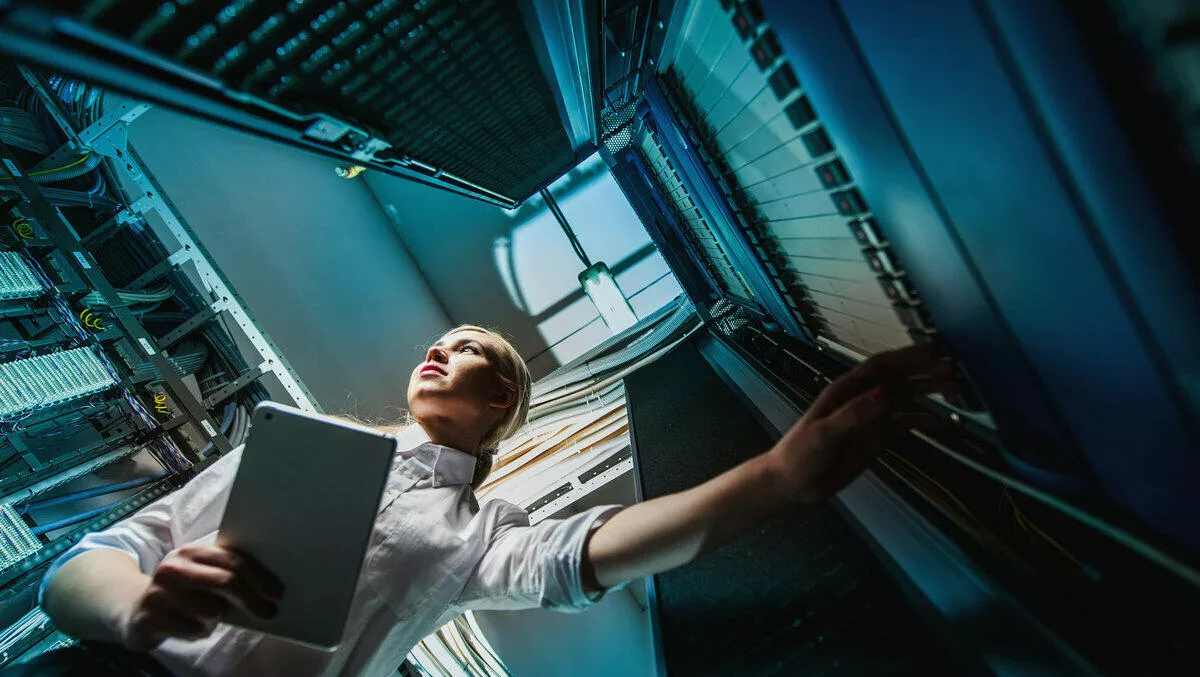 Apstra makes significant NSX move
FYI, this story is more than a year old
Apstra is a Silicon Valley software start-up that is determined to reinvent how networks are setup. As the industry has started to introduce software-defined management techniques, Apstra has taken it to its logical conclusion.
They coined the phrase 'Intent-based networking' back in 2016. The idea being that IT departments plan their network objectives in Apstra's tool and then leave the system to orchestrate and ongoingly manage the entire network.
Importantly they are vendor agnostic.
"Apstra's system gives us a single view into the entire media production network — regardless of our devices, switches, operating systems or vendors," said Tony Lott, Global Head of Capital Projects for Bloomberg's IT Infrastructure team. "It has enabled us to gain the day-2 operational efficiency needed to manage and sustain the complex network infrastructure in our cutting-edge media production facility.
Last month Apstra launched significant advancements to Apstra Operating System (AOS) to version 3.1. The most important change is support for virtualisation giant VMWare's NSX-T solution.
Apstra extends NSX-T to a lot of additional network devices. The more devices on the network that NSX-T can manage on an enterprises network, the more useful it is. Apstra is filling a critical gap here.
"Customers that want to accelerate digital transformation require a software-defined network that spans all infrastructure and ties all these pieces together with one-click deployment," said Nikhil Kelshikar, vice president of product management, networking and security at VMware. "Network virtualisation offers the only practical way to provide this automated experience. NSX with Apstra AOS enables customers to treat the network infrastructure as code. This helps to accelerate deployments by bridging the gap with the physical underlay, reducing operational costs and simplifying troubleshooting.
"Driving global innovation and customer value requires the ability to leverage both private data centers and public clouds with an expectation of consistency in operations, policy, and intent across each of these," said Ken Brooks, Lead Network Architect at Chevron. "Apstra and VMware are enabling businesses to drive cloud-scale availability, resiliency, and efficiencies in private data centers while maintaining unified policy across these data centers and the public cloud.
Other enhancements in the AOS 3.1 release:
Automation – AOS automates and enables consistent network and security policy for workloads across the physical and virtual/NSX infrastructure. As a result, businesses are more agile, and IT can adapt and respond faster to business needs.
Hardware Agnostic – AOS integrates with numerous networking hardware and operating system vendors, including Cisco and Arista, enabling consistent service delivery across the entire infrastructure. It enables businesses the flexibility to deploy an infrastructure of their choice that meets their budget and requirements without being locked-in to one vendor.
Scale – AOS brings cloud-scale, deployment, and remediation to any physical and virtual/NSX infrastructure. Businesses that are expanding, refreshing or consolidating their data centers are able to scale deployments across thousands of switches with no performance impact.
Visibility and Auto-Remediation – AOS bridges the visibility gap by correlating traffic traversing physical infrastructure and NSX environments enabling faster root-cause analysis and anomaly correlation. In situations where there is performance degradation, intermittent services or known maintenance on network switches, AOS enables the network team to quickly take appropriate actions ensuring applications are not impacted.
Closed-Loop Validation – AOS goes beyond automation in delivering full integrity checks and continuous validation of policies defined by NSX eliminating complex troubleshooting procedures. Businesses can accelerate resolutions, thus increasing application availability.