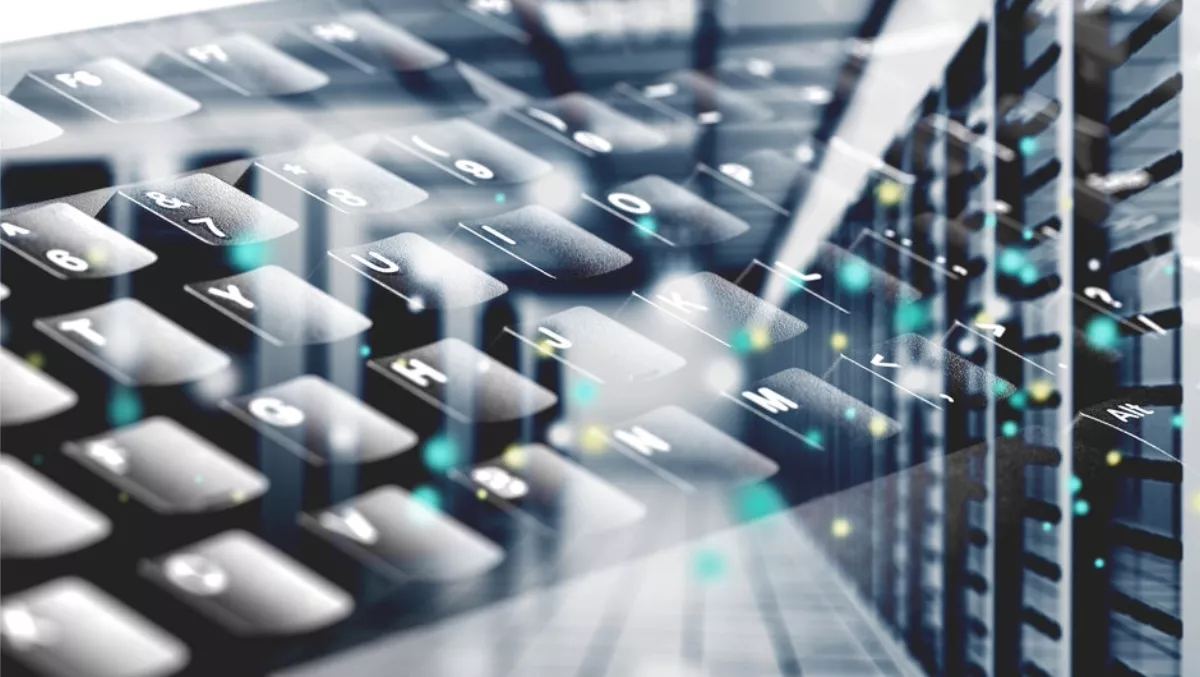 Apstra fuses intent-based analytics into new OS version
By Newsdesk
Fri, 3rd May 2019
FYI, this story is more than a year old
Intent-based data center automation company Apstra has fleshed out its Apstra Operating System (AOS) to include new features such as advanced VMware vSphere connection, as well as intent-based analytics enhancements.
Apstra Intent-Based Data Center Automation 3.0 enables businesses to build an Intent-Based Data Center that increases application reliability and availability, simplifies deployments and operations through automation, and reduces costs (OpEx and CapEx).
Apstra enables network engineers and operators to quickly and reliably design, build, operate, and validate a data center network of any size with scalability for the largest data centers.
'The network of today and tomorrow is one based on a software-defined network architecture that spans all infrastructure and environments; delivers, new levels of automation, programmability and security; and responds end to end to the needs of applications,'' explains VMware chief technology officer, networking and security, Pere Monclus.
''VMware and Apstra are working together to help enable customers to re-imagine what the data center network looks like and how it operates, and take full advantage of this new era of networking to support their digital transformation initiatives."
New and enhanced features in AOS 3.0 include:
Multidomain unified group-based policy:
Apstra is expanding its Intent-Based Network technology platform to include Multidomain Unified Group-Based Policy, which unifies these disparate centers of policy and allows for automated policy enforcement regardless of the location, type, or manufacturer of the devices and operating systems.
Enterprise cloudification and cloud scale:
5 Stage Clos - Apstra increases the scale of IP Clos fabrics by adding support for an additional layer of "Super Spines" for building larger pods with a unified management plane.
External Routing Policies - Environments with multiple business functions often require complex routing adjustments to prioritize traffic flows to match business requirements.
IPv6 Application Support – Apstra Intent-Based Data Center Automation now supports IPv6 applications, enabling architects to minimize their use of limited IPv4 address space as well as offering fully dynamic server and container addressing.
VMware vSphere with automated remediation:
Apstra Intent-Based Data Center Automation 3.0 extends existing VMware vSphere capabilities to support automatic remediation of network anomalies. Apstra Intent-Based Analytics probes constantly check the network to help assure that the network configuration between the Apstra managed topology and the vSphere servers are in sync. If a deviation is detected (i.e. network is missing VLANs configured in vSphere), Apstra can automatically create the needed VLANs to guarantee that VMs are not stranded on isolated port groups.
Intent-based Analytics momentum:
Apstra Intent-Based Data Center Automation now supports composable Intent-Based Analytics dashboards, allowing operators to create application or topology specific viewports that combine elements of multiple Intent-Based Analytics probes. A dashboard could include a heatmap of indicators for Intent-Based Analytics anomalies including the count of anomalies, a topology heatmap (bandwidth headroom), bar graphs and charts, time series views, and more. These dashboards automatically update both content and context in real time, freeing the network operators from updating the dashboards with each change to the network.
Intent-based analytics reference values:
Intent-Based Analytics probes support using the insertion of reference values for SLAs and maximum desired operating thresholds which dynamically adapt as intent changes. An operator can simply insert these values during probe creation and update them at a future point in time to "dial in" the reporting or alerting they desire. Enterprises can set their SLAs once and ensure compliance dynamically.
Product availability and pricing
Apstra Intent-Based Data Center Automation 3.0 is generally available immediately at no additional cost for existing or new Apstra customers.