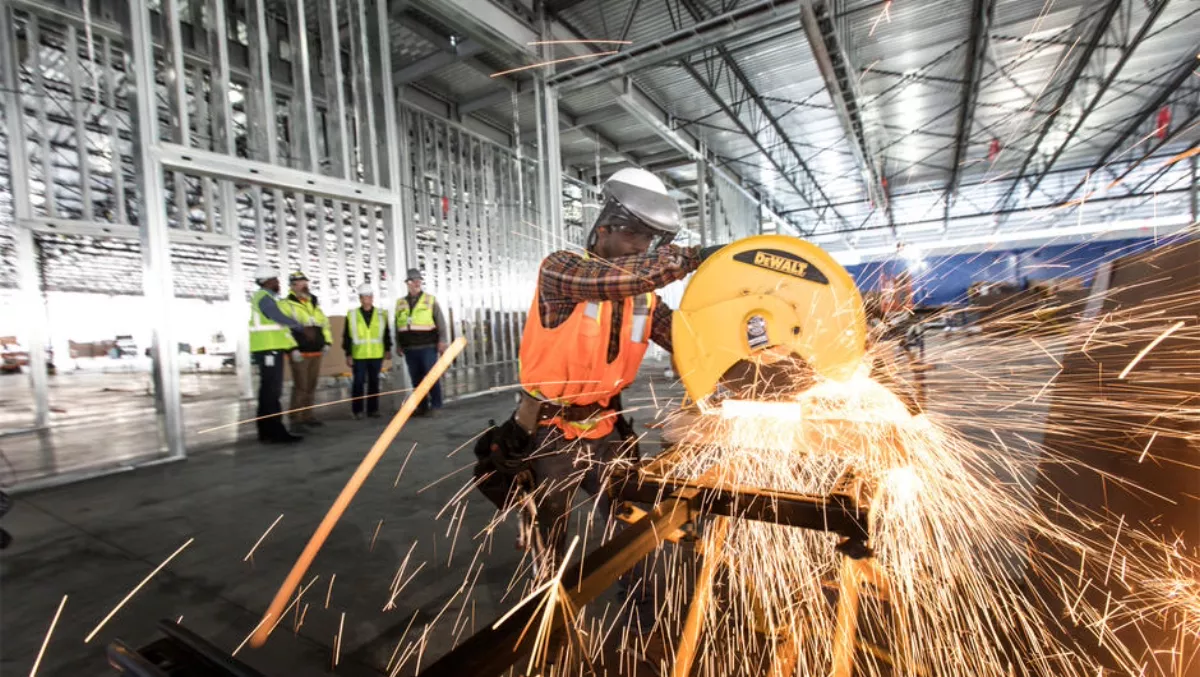 Apple to pump up data center spending by $10 billion
FYI, this story is more than a year old
Earlier today, Apple announced a new set of investments aimed at building its support of the American economy, specifically its workforce.
The investments will be focused on three areas where Apple has had the greatest impact on job creation: direct employment by Apple, spending and investing with Apple's domestic suppliers and manufacturers, and fueling the app economy.
Apple currently supports over 2 million jobs in the United States.
By combining new investments with Apple's current pace of spending with domestic suppliers and manufacturers, which is estimated at $55 billion for 2018, Apple's direct contribution to the US economy will be more than $350 billion over the next 5 years. This doesn't include Apple's ongoing tax payments, the tax revenues from employees' wages and the sale of Apple products.
Apple, already the largest US taxpayer, anticipates repatriation tax payments of approximately $38 billion as required by recent changes to the tax law. A payment of that size would likely be the largest of its kind ever made.
Workers at a factory in Texas that manufactures vertical-cavity surface-emitting lasers (VCSELs), empowering Face ID, Animoji and other iPhone X features.
Data centers
Over $10 billion of Apple's expanded capital expenditures will be investments in data centers across the US.
Over the last decade, Apple has invested billions of dollars in data centers and co-located facilities in seven US states, including North Carolina, Oregon, Nevada, Arizona and a recently announced project in Iowa.
Apple has started construction on a new data center in downtown Reno, Nevada, which will support its existing Nevada facilities.
All of Apple's US facilities, including offices, retail stores and data centers, are powered by 100% renewable energy sources like solar, wind and micro-hydro power, which Apple generates or purchases from local projects.
The new campus announced today will also be powered entirely by green energy.
20,000 new jobs
Moreover, Apple expects to invest over $30 billion in capital expenditures in the US over the next five years and create over 20,000 new jobs through hiring at existing campuses and opening a new one.
The company also plans to build an Apple campus in a new location that will be announced later in the year. The campus will initially house technical support for customers.
The Advanced Manufacturing Fund
Apple is pumping an additional $4 billion into its Advanced Manufacturing Fund which was initially announced last spring.
The fund, which will swell from $1 billion to $5 billion, was established to support innovation among American manufacturers and help others gain a presence in the American market.
Apple will spend an estimated $55 billion with US suppliers and manufacturers in 2018.
Preparing for the App economy
The iOS app economy has created more than 1.6 million jobs in the US and generated $5 billion in revenue for American app developers in 2017.
And the demand for coding skills is only going to increase. There are currently over 500,000 unfilled programming-related positions across the U.S. The US Bureau of Labor Statistics predicts that by 2020 there will be 1.4 million more software development jobs than applicants qualified to fill them
To address this the coding skills gap, Apple plans to accelerate its contributions to coding and Science, Technology, Engineering, Arts and Math (STEAM) education in America.
The company created an easy-to-learn coding language called Swift, and the free Swift Playgrounds app and a free curriculum, App Development with Swift, which are all available to anyone.
Students learn to code with Swift, an open source coding language for apps that run on iOS, macOS, watchOSand tvOS.