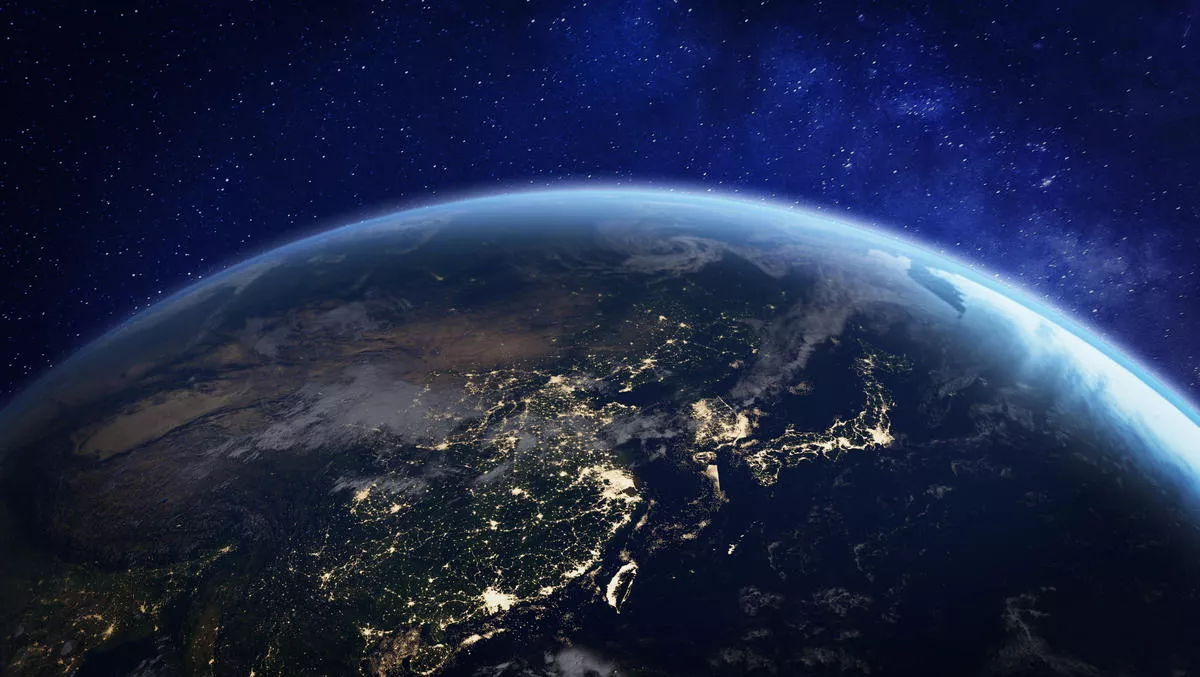 APAC region is creating its own 'data gravity' - Digital Realty
By Newsdesk
Fri, 2nd Oct 2020
FYI, this story is more than a year old
The Asia Pacific region generates so much data that it can generate its own 'data gravity' effect, attracting so much data that moving it becomes an almost impossible task.
This is just one of the insights from Digital Realty's 2020 Data Gravity Index (DGx), which suggests that Asia Pacific is well placed to become an 'enterprise data powerhouse' within the next four years.
The DGx study used a formula to predict the amount of data growth across 21 metro centres, based on factors such as creation, aggregation, and private exchange.
According to the study, data gravity intensity (measured in gigabytes per second) will experience an overall 139% compound annual growth rate (CAGR) annually. Singapore leads the metro areas with a predicted 200% CAGR, followed by Hong Kong (177%), Sydney (159%), and Tokyo (155%).
These results indicate that these are regions with strong global connectivity and many data-led industries like technology and financial services.
Trends driving data gravity include enterprise data stewardship, mergers and acquisitions, more digital interactions, data localisation, and cybersecurity efforts to integrate physical and digital systems.
Despite the potential for data generation 'powerhouses', there is also a warning – shifting data may get more difficult, says Dave McRory, who led the research on the DGx.
He says, "We've seen that Data Gravity not only attracts data but makes both data and services that rely on it exponentially more difficult to move. This gives cities with a particular weight in one industry, like Singapore's robust financial services space or Japan's established manufacturing sector, a huge advantage as they naturally attract more of the same kind of data and services – and with them, businesses."
"This also makes it more challenging to attract opportunities away from them. For businesses, it's less advantageous. Data has become a key strategic resource, but data gravity means too much of it can be difficult to use and impossible to move while constantly creating and attracting more.
Data gravity can also create issues such as poor customer and employee experiences, increased costs, security concerns, compliance issues, and limited innovation.
The report states that by 2024, collectively Forbes Global 2000 Enterprises will have accrued enough data to need access to quantum computing to effectively handle it.
They will need an additional 325 exaFLOPs – 6 exaFLOPs per business – of compute power and 124 exabytes of private data storage to effectively manage their enterprise data. Comparatively, IBM's next quantum computer will run at just 1.5 exaFLOPs by 2021.
Digital Realty's Asia Pacific managing director Mark Smith says that enterprises are turning into the world's data stewards.
"Understanding the importance of data gravity helps enterprises better understand what's required to enhance their business architectures and management of enterprise data. This can lead to better enterprise workflow performance, better security and cost-savings in the long run as data continues to be the digital economy's currency.