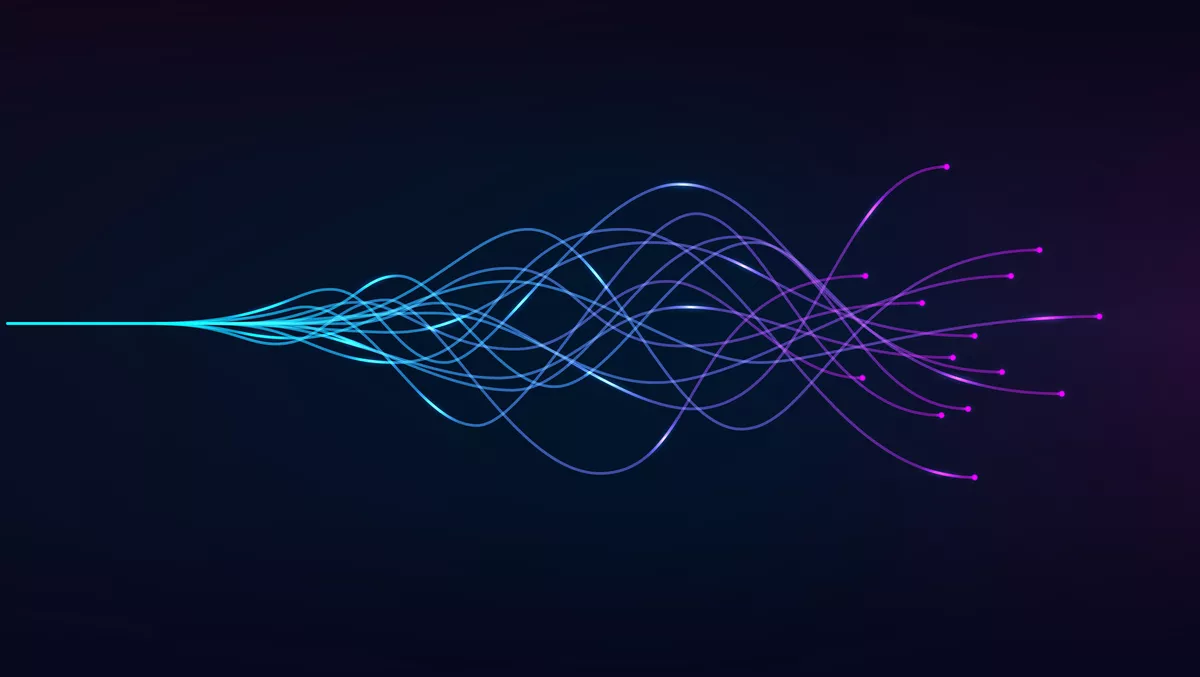 APAC region could generate 6,000 terabits of data per second by 2025 - Equinix report
By Newsdesk
Fri, 22nd Oct 2021
FYI, this story is more than a year old
According to a new report from Equinix, the connection bandwidth across major global and Asia Pacific metros are expected to continue their growth to record levels.
Globally, bandwidth is forecast to grow to 21,485 Terabits per second (Tbps) by 2024. Data transfer in Asia Pacific alone will reach more than 6,000 terabits per second by 2024, making up 28% of global bandwidth. Core metros in the region include Tokyo, Singapore, Sydney and Hong Kong, supported by edge metros in Shanghai, Beijing, Guangzhou, Shenzhen, Seoul, Mumbai, Osaka, Melbourne, and Jakarta.
Enterprises in the region, particularly within financial services and manufacturing, will drive 35% of regional interconnection bandwidth (2,111 terabits per second). Service providers will drive the other 65% (3,819 terabits per second).
The report notes, "Service providers in APAC are deploying across fewer edge locations (on average) than observed in other regions, but with more infrastructure per location.
"Banking and Insurance is forecast to overtake manufacturing by 2024—growing 40% faster. While manufacturing is larger in scale, the advanced digitization of Banking - Insurance in APAC is driving early accelerated growth.
According to Equinix, the root cause of this growth is the pandemic, which has forced economies and businesses into 'digital overdrive'.
The growing demand for digital infrastructure supports more businesses in building their digital presence, working with more partners and supply chains, and reaching more people in distributed hybrid work environments.
Equinix senior vice president of marketing, Claire Macland, explains, "While COVID-19 has forced businesses to innovate in many ways, by both expanding existing and introducing new digital services, the infrastructure underpinning these services must keep pace.
"As a result, savvy businesses are now moving four times faster than pre-pandemic levels in deploying this necessary digital infrastructure.
The report also looks at macro trends in the digital space, such as digital services (back office digitization and sustainable, scalable growth), digital participation (B2B marketplaces, network ecosystems), and digital proximity (digitizing the front office and the physical world).
Speaking about the report's relevance to Australia, Equinix Australia managing director Guy Danskine says that it is important for Australian businesses to adopt digital platforms to achieve resilience and agility.
"We're seeing more organisations distribute edge infrastructure into carrier-neutral locations, closer to the end points where business is happening. In Australia, Melbourne continues to emerge as a strategic metro where digital leaders continue to deploy near customers, employees and their operations.
The report also details the top metros in Asia Pacific by industry. Singapore takes out the top spot in 10 of the 12 industries analysed, alongside Sydney and Hong Kong.
Figures are taken from Volume 5 of the Equinix Global Interconnection Index. The report is based on global deployment data and market research. It considers interconnection profiles, market conditions, and predictive models.