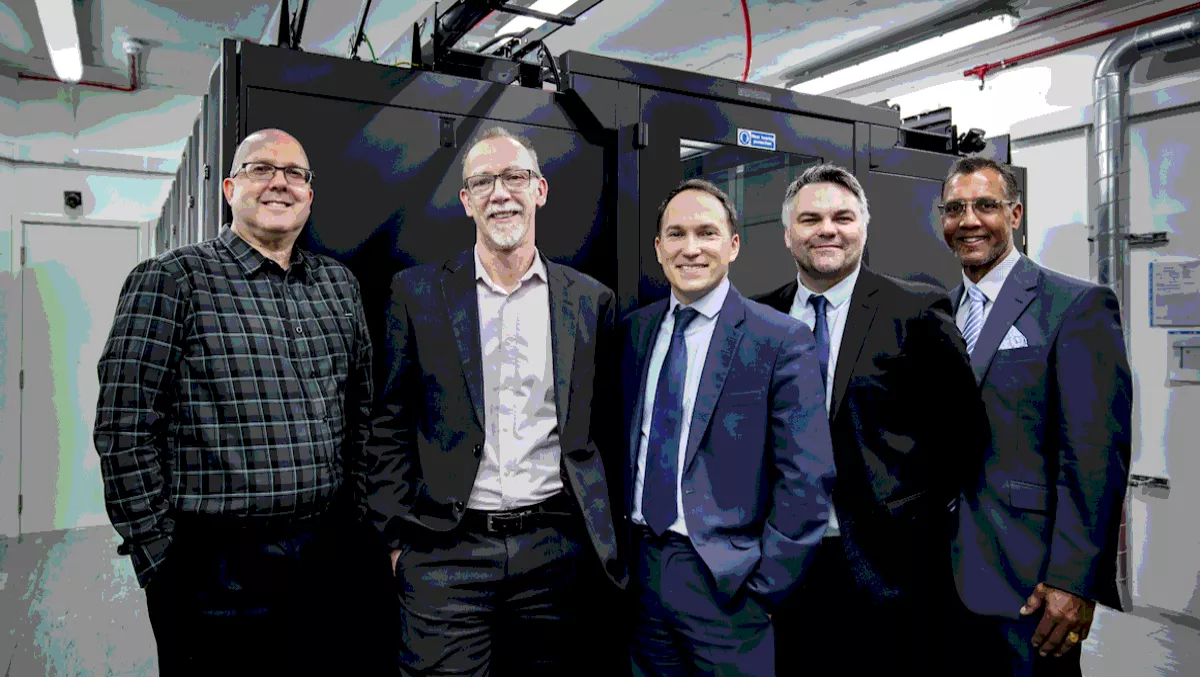 Angel Trains spreads bare its data centre infrastructure
Angel Trains recently took the time to discuss their data center infrastructure.
The company is a Britain-based train leasing business that provides rolling stock to several of the country's largest train operating companies (TOC) including Virgin Trains, Abellio Greater Anglia, Arrival Rail North, Great Western Railway and South Western Infrastructure.
Angel Trains employs around 150 people spread between its primary headquarters in central London and secondary premises in Derby.
"We're a big-ticket asset leasing company," says Angel Trains head of IT Andy Wren.
"We have an intricate business model, and our IT systems that support it are similarly complex.
The company has a number of priorities for its data center where the applications are hosted, with the most prominent being agility, reliability, and cost-effectiveness.
While Angel Trains attempts to standardise leasing contracts with all of its customers, the sheer reality is that every customer is different and this means all contracts come with a degree of customisation – consequently affecting demands on the IT department's development effort.
An implication for the data center, Wren asserts, is that it must have the agility to scale up capacity to accommodate additional server should they become necessary to meet customer requirements.
The company affirms it has been using Schneider Electric UPS systems for a decade, engaged initially by the what their UPS products provided in regards to flexibility with the ability to perform 'hot swaps' of components such as batteries and power controllers.
"Once we were introduced to Schneider Electric's on-demand InfaStruxure solution with InRow cooling, we knew that was exactly the type of architecture we wanted to move forward with," says Wren.
"We needed to make the new data center as cost-effective, scalable and robust as possible and the Schneider Electric racks and Symmetra UPS systems hit the mark in terms of resilience and efficiency - whilst helping us to optimise the fairly confined space in our data center.
The data center is made up of a rack-based containment system with critical power proetection provided by Schnedier Electric in addition to a dual power feed running directly from the mains and an emergency backup power generation unit on-site.
Comtec Power took charge of provisioning and installing much of the infrastructure equipment in the data center and now continues to provide monitoring and maintenance support in collaboration with Angel Trains' IT staff.
"When first searching for a partner, Comtec engaged with us far more than other potential suppliers," says Wren.
"They had a wealth of expertise and understood both our challenges and drivers, in addition to being very flexible and competitively priced.
The company recently upgraded its standard maintenance agreement to connect its data center infrastructure components to Schneider Electric's EcoStruxure IT monitoring solution that delivers 24/7 monitoring and critical insights straight to the users' mobile phone.
"Through the remote diagnostics, Comtec can engage quickly to begin fixing issues whilst proactively avoiding any serious situations or downtime from developing. We chose Comtec because they have the most experience. They built the system and we are comfortable operating in partnership with them as our trusted advisors," says Wren.
"Having a strong working relationship with long term partners such as Schneider Electric and Comtec Power has provided Angel Trains with the advice, skilsets and peace of mind that is necessary to run an efficient, on-premise, business-critical data center.