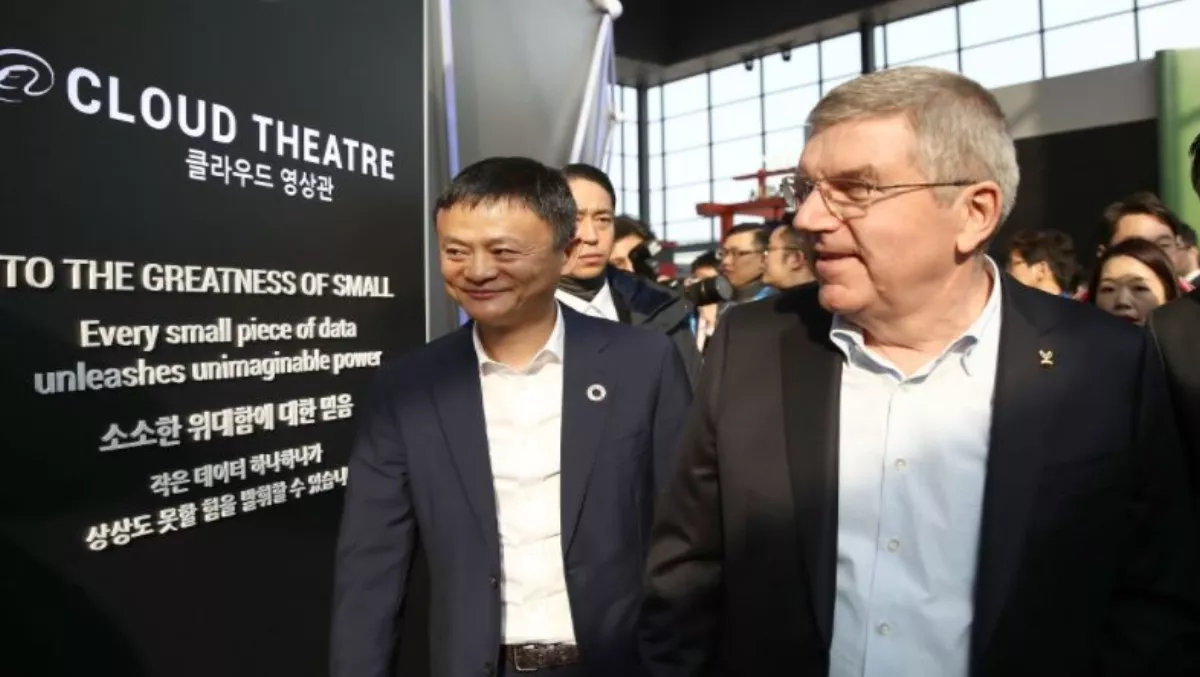 Alibaba opens the door to cloud at Olympic Games showcase
By Jacques-Pierre (JP) Dumas,
Mon 12 Feb 2018
FYI, this story is more than a year old
The Alibaba Group Olympic Games showcase is an interactive, future-looking experience that shows fans, athletes, organising bodies and fellow Partners Alibaba's vision for a future Olympic Games, one that runs completely on the cloud.
Visitors can explore different Games-related scenarios that illustrate the potential impact of Alibaba's cloud services and e-commerce platforms on future Games.
Located in Gangneung Olympic Park, the Olympic Showcase will be open to the public daily from 10 a.m. to 10 p.m. from February 11 to 25.
Alibaba Cloud ET Sports Brain is Alibaba's integrated solution and platform for powering the future of sporting events.
It enables various stakeholders to leverage cloud technologies to deliver the future of sports events in a secure, stable and cost-effective manner and to provide fans with a convenient and engaging experience.
As the official Cloud Services partner of the International Olympic Committee, Alibaba Cloud will provide best-in-class cloud computing infrastructure and cloud services to help the Olympic Games digitise its operations to be more efficient, effective, secure and engaging for fans and athletes.
Alibaba isn't the only company that realizes the importance that data has to play at the Games
Schneider Electric senior director Steven Carlini comments, "It makes sense when you consider that the Olympics essentially requires building a temporary data center that's used only for a relatively short time.
"Each of those venues will need reliable connections to the cloud-based resources, I wouldn't be surprised if some amount of pre-processing will also happen on-site, all of which speaks to the need for an edge data center outfitted with at least a modest amount of computing power."
"Along with a serious dose of backup power to keep those connections live in the event of a power disruption."
Located in Gangneung Olympic Park, the Olympic Showcase will be open to the public daily from 10 a.m. to 10 p.m. from 11 to 25 February.
Alibaba Group CMO Chris Tung adds, "The opportunity for technology to positively influence, shape and reimagine the Olympic Games experience is tremendous and we haven't even scratched the surface yet.
"Over the next 10 years, the Alibaba Cloud Services will serve as the foundation of our efforts to help drive the digital transformation of the Games, creating a more efficient and enjoyable experience for all audiences."
The partnership between the Alibaba Group and the IOC began in January of 2017 when the two signed a historic, long-term strategic partnership to help transform the Olympic Games for the digital era.
Alibaba will serve as the official "Cloud Services" and "E-Commerce Platform Services" Partner, and a Founding Partner of the Olympic Channel through the 2028 Games.
IOC president Thomas Bach concludes, "The IOC is entering a new era of digitalisation which we are doing in partnership with Alibaba.
"Alibaba is offering us a unique platform to expand the appeal of the Olympic Games and to keep our fans close."
"I am impressed by the company's forward-looking, efficiently-driven work and look forward to 10 more years of partnership and even more success."