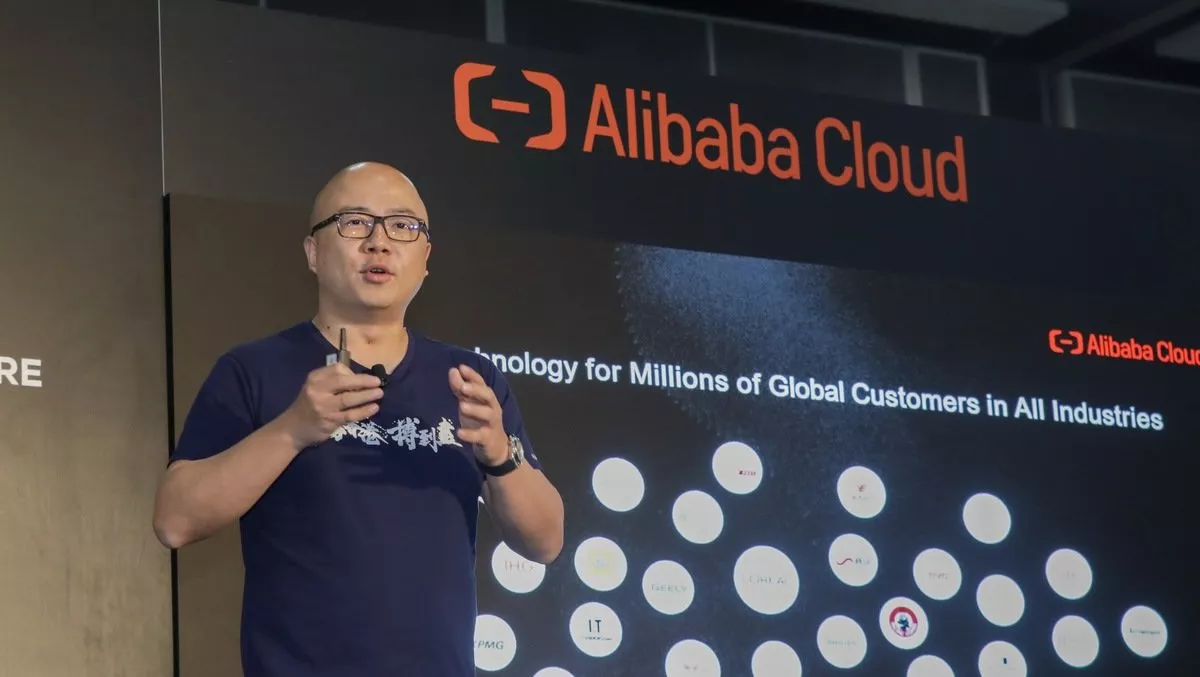 Alibaba Cloud reinforces commitment to Hong Kong
FYI, this story is more than a year old
Alibaba Cloud, the cloud computing arm of Alibaba Group, has announced a renewed commitment to providing enterprises in Hong Kong with technological infrastructure to aid in digital transformation.
At Cloud Expo Asia 2019, which took place this May, Alibaba Cloud Hong Kong, Macau and Korea general manager Leo Liu reinforced the company's commitment to local enterprises looking to invest in adopting a cloud computing solution.
In 2014, Alibaba Cloud built Hong Kong's first cloud-based data center and today services more than 10,000 Hong Kong enterprises and startups across several sectors including financial services, transportation, retail, hospitality and the internet.
Last year, Alibaba Cloud established the Hong Kong and Macau Eco Alliance in order to provide enterprises across different industries with access to the solutions and partners of Alibaba Cloud. In addition, in 2019, the company joined the Smart City Consortium to contribute to the improvement of Hong Kong's urban infrastructure and operations.
At the Cloud Expo Asia 2019, Liu said, "We have made it our mission to help businesses in Hong Kong capitalise on digital transformation and capture growth opportunities in the region. Through our journey with over 10,000 local customers, we realised that migration to cloud and eventually running the entire business on cloud is a critical decision that many visionary business leaders are making, as they see it will bring enormous economic benefits and positive effects to business operations."
Already serving customers in a range of industries, according to a statement from the company, Alibaba Cloud intends to build out its presence in Hong Kong, expanding product and service offerings while also broadening vertical solutions.
Two existing customers of Alibaba Cloud include luxury retailer Chow Tai Fook Jewellery Co., and dining platform OpenRice. The former has utilised Alibaba Cloud's Express Connect gateway and Content Distribution Network (CDN) to develop internal collaboration across geographies, while the latter has migrated its self-built server to Alibaba Cloud.
Chow Tai Fook Jewellery Co. general manager of information communication center Patrick Tsang says, "Alibaba Cloud worked with us very closely from platform design to maintenance of our enterprise communication and collaboration tool, ensuring that it addresses our needs and maintains high performance after delivery. The platform is widely used within our company by people across the globe. Our colleagues find it helpful in streamlining collaboration."
OpenRice CEO Joe Yau says, "Migrating our data center to the cloud was a critical move for our growth. It'd be quite impossible for an individual company like us to own and maintain servers that are powerful enough to cope with the largest anticipated traffic, or it would result in idling or wasted capacity during low-traffic periods. Moving to Alibaba Cloud has helped solved this problem. In addition, we enjoy professional technical support from the team."
Related stories
Top stories