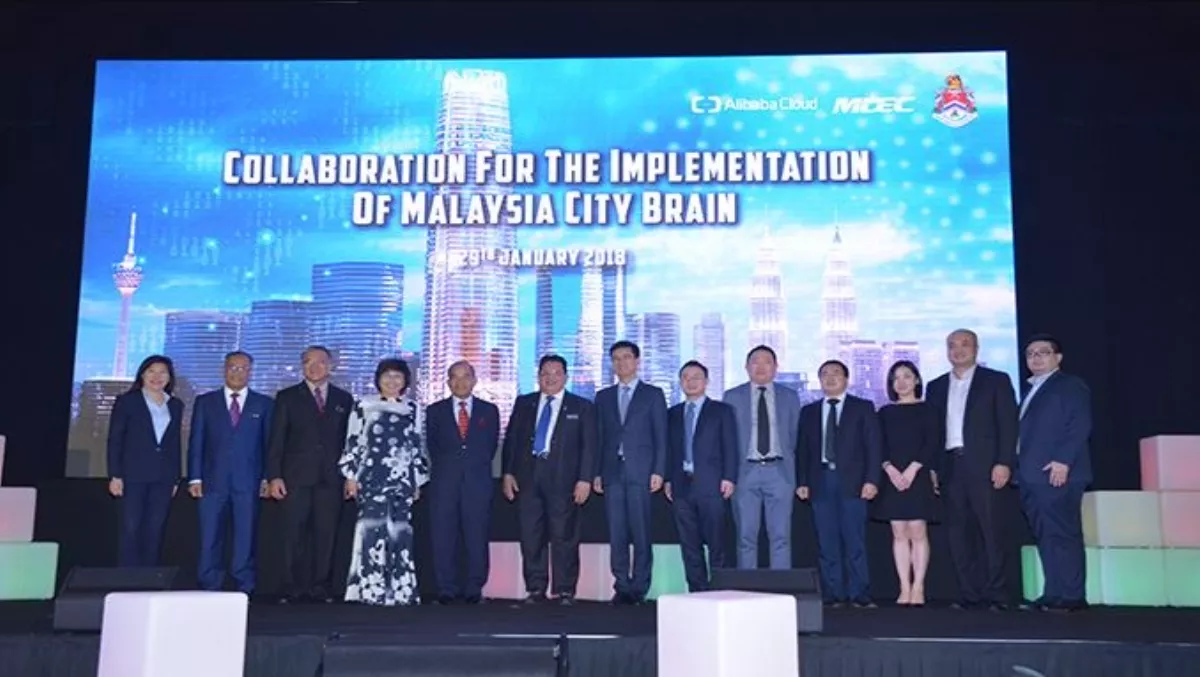 Alibaba cloud launches Malaysia city brain
Alibaba Cloud, the cloud computing arm of Alibaba Group, announced the launch of its Malaysia City Brain initiative in collaboration with the Malaysia Digital Economy Corporation (MDEC), the country's digital economy development agency, and Dewan Bandaraya Kuala Lumpur (DBKL), the city council in the capital, at a ceremony in Kuala Lumpur.
The Malaysia City Brain initiative is a significant milestone because it's the first time for the City Brain solution to be adopted overseas.
It is developed on Alibaba Cloud's robust cloud computing infrastructure and will support Malaysia's digital transformation with cloud technology and artificial intelligence.
Powered by Alibaba Cloud's large-scale computing engine Apsara, Malaysia City Brain offers a comprehensive suite of acquisition, integration, and analysis of big and heterogeneous data generated by a diversity of sources in urban spaces through video and image recognition, data mining and machine learning technology.
The power and functionality of the City Brain will enable Malaysian urban planners and city officials to upgrade their city governance and decision-making to turn the city into an intelligent one.
In the first phase of the program, the capital Kuala Lumpur will roll out the Malaysia City Brain for use in traffic management to improve mobility in the city.
With its massive cloud computing and data processing capabilities, the City Brain can optimise the flow of vehicles and traffic signals by calculating the time to reach intersections.
It will also be able to generate structured summaries of data, such as traffic volume and speed in particular lanes, which can be used to facilitate other tasks including incident detection.
In addition, City Brain can connect with various urban management systems including emergency dispatch, ambulance call, traffic command, and traffic light control.
By integrating and analysing real-time data generated from these systems, City Brian can optimize urban traffic flow such as by identifying the quickest route for emergency vehicles to arrive at the scene within the shortest time frame.
As the City Brain's functionality expands, enterprises, start-ups, entrepreneurs, universities, and research institutions will in the future also have the opportunity to access and leverage its artificial intelligence tools to drive a wide range of innovation.
At the same event, Alibaba Cloud also announced the Malaysia Tianchi Big Data Program, a big data crowd intelligence platform that brings together global data experts to collaborate and compete in developing solutions for real-world problems.
Backed by MDEC, the initiative aims to incubate 500 data professionals and 300 startups in Malaysia within two years by facilitating the use of world-class data intelligence technology through Alibaba Cloud's cloud computing infrastructure and artificial intelligence capabilities.
The Malaysia Tianchi Big Data Program will be integrated into Alibaba Cloud's Tianchi global community which already boasts over 120,000 developers and 2,700 academic institutes and businesses from 77 countries and regions.
By participating in these big data competitions, Malaysian experts will compete with, and learn from, counterparts across the globe to develop best-in-class data technology, keeping Malaysia at the forefront of the global digital economy.