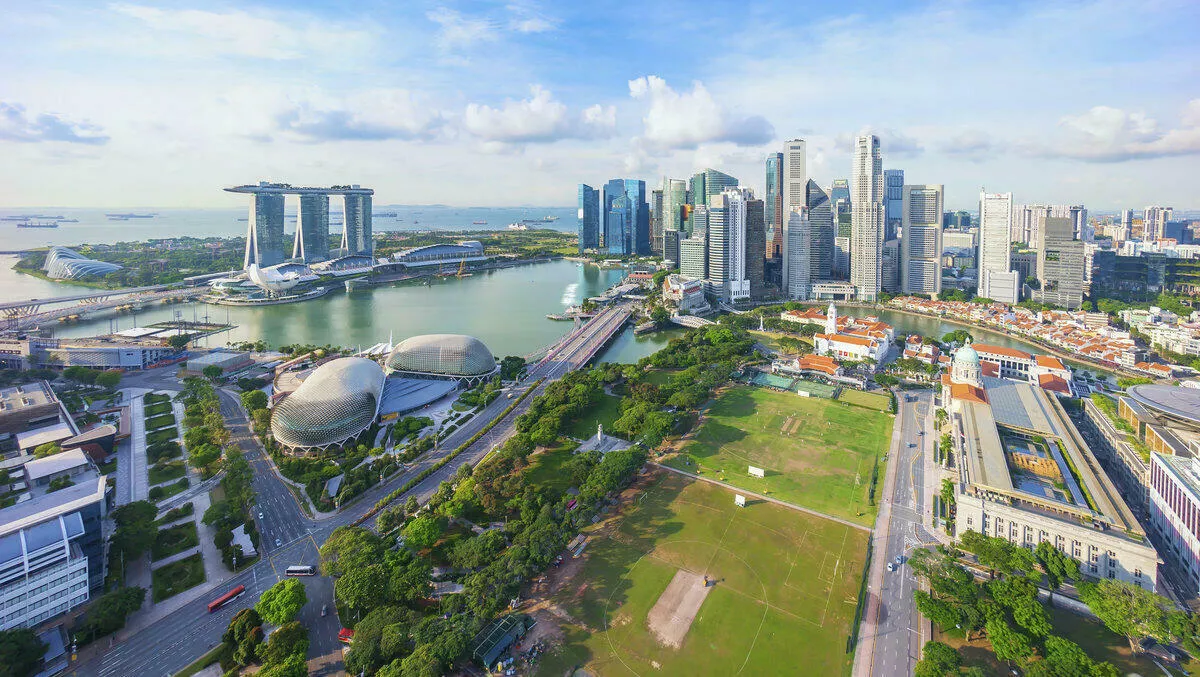 AirTrunk & StarHub to offer data center services in Singapore
By Newsdesk
Tue, 15th Oct 2019
FYI, this story is more than a year old
AirTrunk and Singapore telecommunications firm StarHub are teaming up to provide data center services across Singapore, as a foundation for enterprise digital transformation and 5G innovation.
As part of the agreement, AirTrunk's 60 megawatt hyperscale data center campus in Loyang will offer data center services, to be provided by StarHub.
But services won't begin just yet – StarHub's Loyang facility is scheduled to be in service by mid-2020. It will offer a full suite of 24/7 information and communication technology and connectivity services to its customers.
The carrier-neutral facility will also cater to increasing network demands from sectors such as eCommerce and gaming.
The facility will provide the ability for interconnection to public cloud providers onsite at AirTrunk SGP1.
The campus is also to the Changi North Cable Landing Station, a convergence point for several major submarine cables.
"We are excited that through our partnership with AirTrunk, the benefits of the hyperscale data center campus will be made available to our corporate customers, including optimising energy efficiency to lower their operational cost and reducing their corporate carbon footprints," says StarHub enterprise business group head Arthur Tang.
"With 5G expected to be available in Singapore from next year, we envisage the proliferation of new services through 5G's mobile edge computing and campus networking capabilities. As such, we believe our customers will demand even more of such hyperscale data center services to support their business innovations.
The campus is expected to achieve the Building and Construction Authority Green Mark Platinum certification and industry-low power usage effectiveness (PUE).
It is also designed to meet stringent security requirements including ISO 27001, PCI-DSS and Threat and Vulnerability Risk Assessment (TVRA), as set by the Monetary Authority of Singapore for all Singapore-based financial institutions.
"AirTrunk is pleased to welcome StarHub and its customers into our state-of-the-art hyperscale data center in Loyang, Singapore," adds AirTrunk deputy chief executive officer Michael Juniper.
"StarHub will play an important role in AirTrunk's cloud ecosystem, allowing StarHub's customers the ability to directly connect to key public cloud nodes," he added.
AirTrunk is a hyperscale data center specialist creating a platform for cloud, content and large enterprise customers across the Asia-Pacific region. The company develops and operates data center campuses with reliability, technology innovation and energy efficiency.
StarHub is a homegrown Singapore company that delivers world-class communications, entertainment and digital solutions.
The company aims to develop and deliver to corporate and government clients solutions incorporating artificial intelligence, cybersecurity, data analytics, internet of things and robotics.