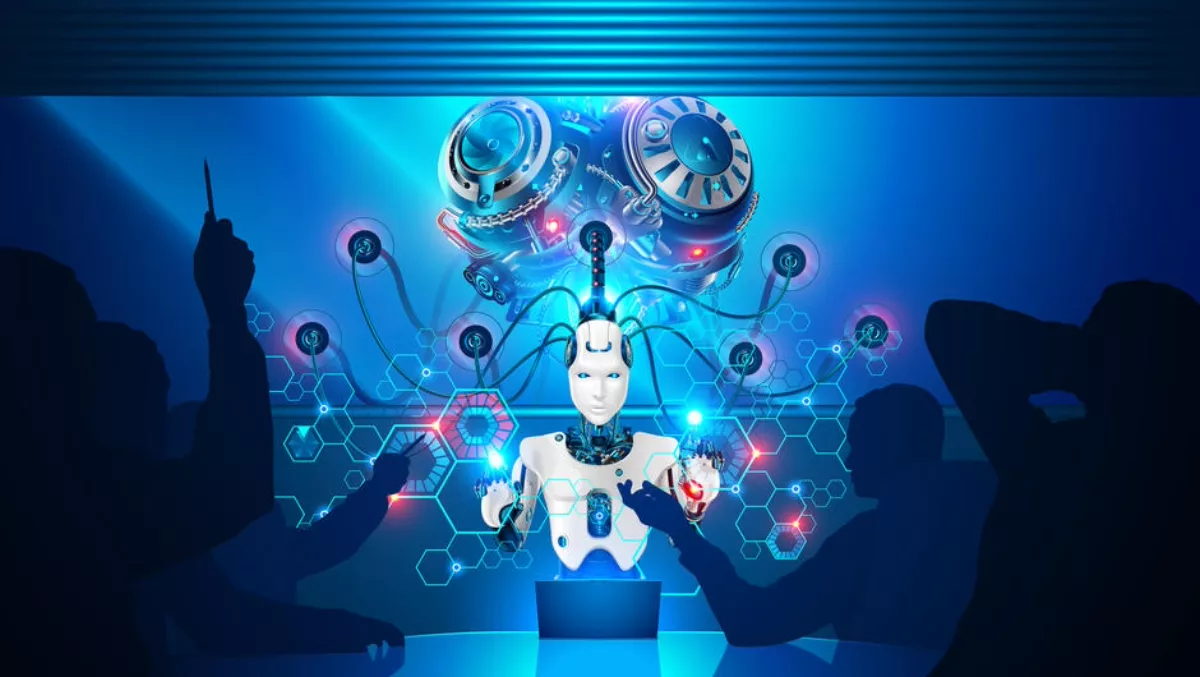 AI for everyone: Exclusive interview with Lenovo's data center CTO
Lenovo's Data Center Tour took a group of analysts, journalists, customers, partners, and executives to the company's Data Center Executive Briefing Center in Stuttgart, Germany.
Across a string of sessions led by Lenovo executives during the tour, one thing was made clear: Lenovo is serious about AI, and not just about staking a claim in the industry, but about being at the forefront of innovation.
"We have launched a very broad and aggressive plan for AI, which includes the opening of three innovation centers around the world specifically focused on AI," the company's data center group chief technology officer Joao Almeida says.
As a part of the tour, Joao, alongside other Australasian executives, including GM Rob Makin, led the group through the Stuttgart Innovation Center.
The company also has facilities in Beijing and Morrisville, which are only the tip of the iceberg of Lenovo's interest in AI; last year, the company announced plans to invest $1.2 billion in AI R-D and initiatives over the next four years.
"These Innovation Centers are designed to bring customers and business partners together to tackle AI problems," adds Almeida.
"One of the issues with AI is that there isn't product for it; you can subscribe to services, or have your own model and developments, but there isn't a package.
Artificial Intelligence for everyone
"One of the questions people ask a lot is – How does AI affect us as professionals and individuals? Most people think AI is going to take my job away.
"If I'm a hardware guy, and a new analytics platform comes along with AI that can do prediction and so on, I wonder – what do I do now?
"You move on. You move into other areas of the business. At the beginning of the 20th century, we were making car built by with people, then robots came along and took away a lot of those jobs. We didn't stop working. We didn't have masses of people without a job. They moved on to designing new cars, innovating and creating.
"That's what humans are good at, AI is good at repetitive tasks and predictability."
Yes, AI has been around for a long time, it's nothing new, but Almeida says it's not until now that we've had the tools and capacity to bring AI closer to our needs.
Lenovo's focus for AI is bringing it into the mainstream, "AI for everyone" says Almeida .
"Our focus is AI for everyone in the enterprise space, but right now there's not really one product or one solution especially as every AI problem is so different.
One way the company plans to do this is with their three-D strategy: Discover, Develop, Deploy.
Discover alongside the customer their AI challenges and where they want to go on their AI journey; Develop a strategy and provide AI-optimised hardware, and a choice of AI frameworks; and Deploy end-to-end solutions with professional service expertise.
The develop stage sees customers and partners with expertise is a myriad of fields from across Lenovo's vast ecosystem come together to share experiences.
Customers can leverage that ecosystem as they get started on their own journey.
Lenovo, AI and democratising healthcare
Almeida says one thing that brings him happiness is working for a company that is actually making a difference.
Lenovo is working in the field of cancer research, helping customers access revolutionary findings, with one example being liver tumor analysis.
"What we are doing here is taking the expertise of a first-world, experienced MRI analyst, and taking it to many places in the world where these skills are not developed.
"If you go outside of Australia and New Zealand, even as close as Indonesia and Thailand, many of those people do not have access to a good MRI analyst. Where you get your diagnosis from is a major factor in the quality of the treatment you will get.
"You might not know this, but if you go to the doctors and you an MRI or an x-ray done, you will be either very lucky, or very unlucky.
"This depends on two factors: Where you live, and who is looking at your X-Ray. If it's a highly skilled x-ray analyst, you're probably going to get a good diagnostic. If she or he is not highly-skilled, well, your luck depends on that.
"If you're in Africa, Asia or Latin America, there's a chance you're not going to get access to a lot of these services, simply because there aren't enough people with that knowledge there.
Lenovo's AI solution can be packaged and sent out to remote locations, bringing quality healthcare closer to the regions that need it, and removing the "luck" factor out of accessing quality treatment.
To drive the significance of these initiatives home, Almeida poses an interesting fact.
"When presented with the same MRI scan they've already diagnosed, radiologists only agree with themselves 60% of the time; that's presenting the same image to the same doctor, and she or he will only agree with their initial diagnosis 60% of the time.
Why?
"Well, they can't remember, it's an interpretation, or they are just having a bad day.
"When you have an AI model, the model remembers exactly every single pixel regardless of the size. There's no interpretation. You always get the best possible answer. Our testing right now gives us about a 90% agreement rate.
"We're able to diagnose problems much earlier, with much more accuracy. To me, this is really exciting.
Going beyond just cooling
During the Tour, Lenovo unveiled the third generation of ThinkSystem SD650 server, with the server's direct water cooling system taking the spotlight.
"The industry is reaching its maximum cooling capacity when you use air to cool the components inside the system. In order to increase density, and in order to keep increasing performance, you need to look a technology that's most efficient for cooling - that's water cooling technologies.
"But what Lenovo's doing differently here is that we're not only doing enhancements to the system, we're not just cooling the system, we're going beyond that – we are reusing the heat that is generated by the systems to create cold water, and that cold water can then be used to power other coolers in the data center.
"We're trying to create a closed loop thermo efficient system that can take hot water from operating compute nodes to power cooling devices that need to be used for components that cannot be direct water cooled.