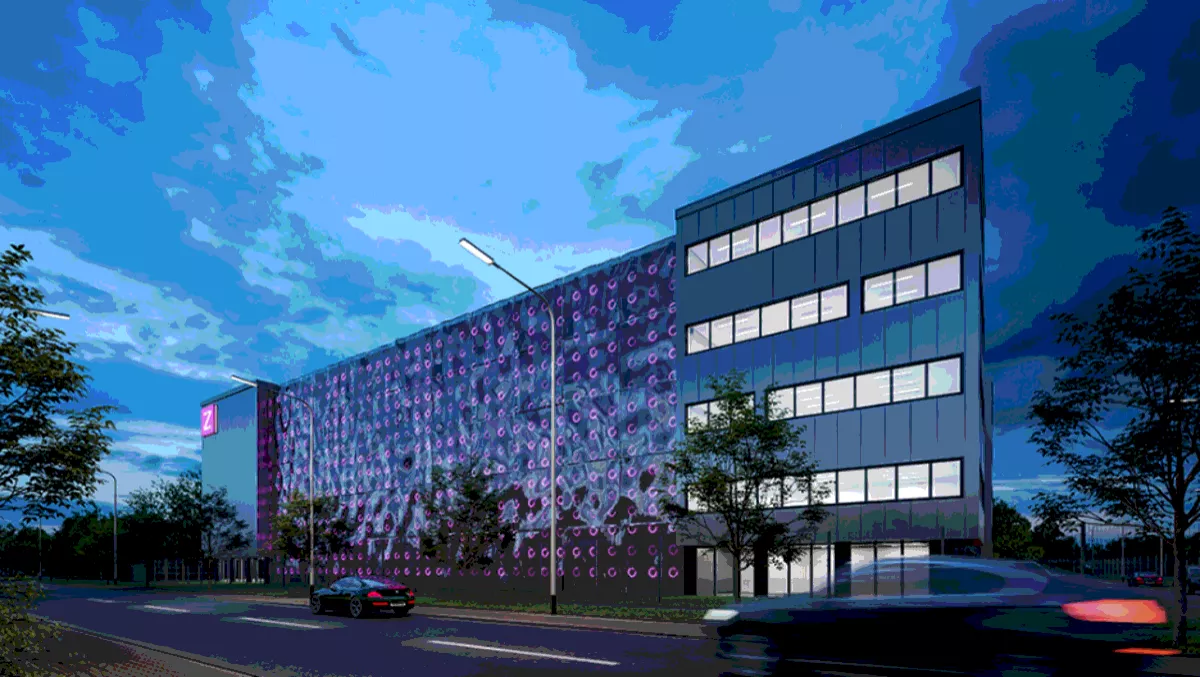 Acquired Zenium acquires new Frankfurt land to expand data centre presence
​Zenium has today announced its intentions to further expand its presence in Europe with the purchase of 6.8 acres of freehold land from DATA-Center Frankfurt West GmbH.
The greenfield site on Willhelm Fay Strasse is abreast of Zenium's two existing data centers in Sossenheim, Frankfurt and offers a total build area of 25,400 sqm GEA. It will be the location for Zenium's third data center in this region, known as Frankfurt Three. Construction is expected to start in the fourth quarter of 2018.
"Frankfurt has been cited as one of the top 5 European data center markets, experiencing competition from London, Amsterdam, Paris and Dublin. There is certainly an element of lack of supply to meet demand in this territory, and this has increased in the last couple of years," says Zenium CEO and founder Franek Sodzawiczny.
The campus scheme has been designed to include two attached data centers rising four stories and offering a total of 11,000 square metres of technical space. The facility will provide a total IT load of 22 MW and benefit from 40MVA total incoming power and multiple fibre providers providing carrier neutral connectivity.
The entire Zenium data center portfolio – with the proposed Frankfurt Three campus scheme – covers 118,110 square metres (385,700 square feet) of technical space within three data centers in Frankfurt and two in London.
"Our decision to further invest in Frankfurt will provide additional capacity which we believe will be welcomed by hyperscale cloud providers and Fortune 500 companies alike. These organisations require purpose-built, highly efficient technical space, which we have a reputation for delivering," says Sodzawiczny.
Of course, it was only a couple of months ago that CyrusOne announced the execution of a definitive agreement to purchase Zenium.
The purchase price was $442 million with the transaction expected to close in the first quarter of this year subject to the fulfillment of customary closing conditioinos including applicable regulatory approvals.
"We are thrilled to join the CyrusOne team and believe that their unique capabilities and strong customer relationships, particularly among hyperscale companies, will accelerate growth across the existing European portfolio," says Sodzawiczny.
"We look forward to realizing the benefits of our combined expertise and similar operating philosophies as we continue to broaden CyrusOne's footprint to capture growing European demand.
CyrusOne CEO and president Gary Wojtaszek says the acquisition of Zenium fits in with their future plans.
"This transaction establishes a significant presence for us in Europe's two largest data center markets and provides a platform to scale to meet the strong demand across the continent," says Wojtaszek.
"The capacity for further growth at their existing locations remains substantial, allowing us to nearly double the size of their business, and we will be able to leverage the European infrastructure to expand within London and Frankfurt and into new markets in an efficient, cost-effective manner.