Partner content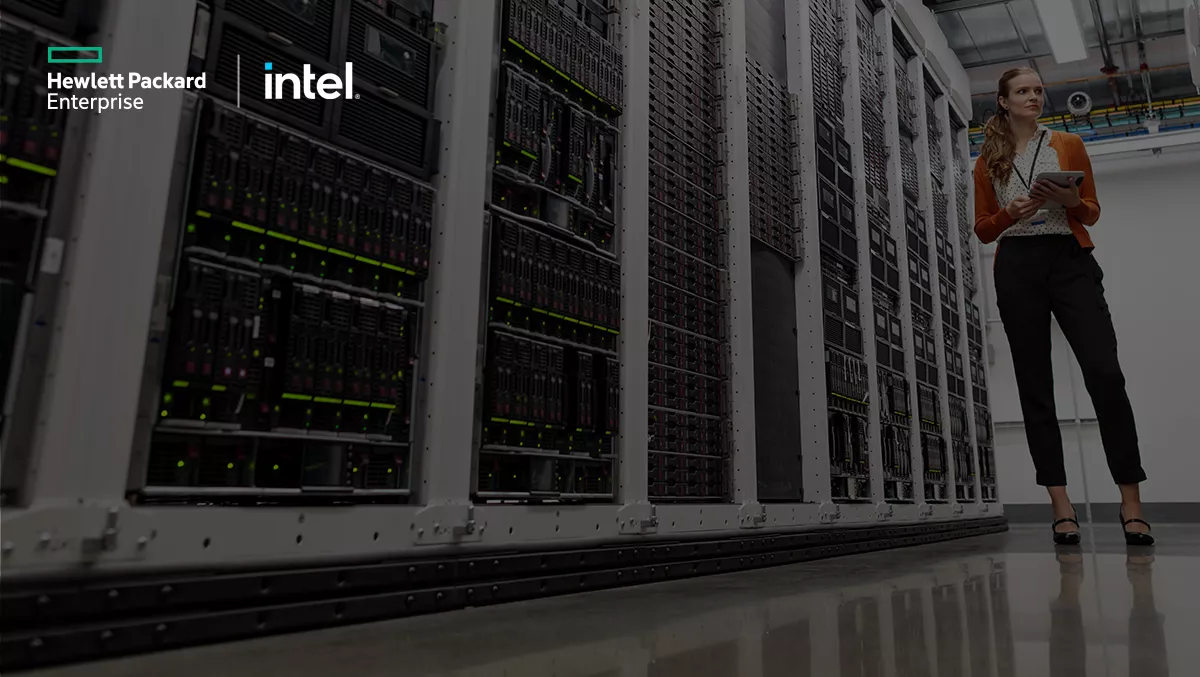 Acing the server performance game
By Contributor
Wed, 27th Oct 2021
FYI, this story is more than a year old
Internal Server Error. The server encountered an internal error or misconfiguration and was unable to complete your request.
This message can be a nightmare for most enterprises. After all, server failure can lead to a laundry list of consequences, including loss of critical business data, operational issues, service outages, and high repair costs. Especially in today's data-driven world, where customers seek more personalized digital experiences, quality and time are of utmost importance. Given this backdrop, enterprises cannot afford to become a victim of server outages.
Now the big question: what are businesses doing to overcome this issue? Many of them are heavily investing in implementing robust cloud strategies to accelerate innovation and digital transformation. However, their efforts often seem to be in vain. The problem boils down to one thing – server failure. The only way out is to adopt more innovative approaches and solutions to boost server performance. So, what are the barriers to server performance, and how can they be addressed? Let's explore.
The stumbling blocks to server performance
Hardware malfunction, software issue, system overload, cyber attack, or natural disasters – any or a set of these issues can cause servers to crash anytime. The impacts of such a crash can be more profound than it seems. They could not only hinder innovation and stop businesses from seizing new opportunities and driving value for their customers but could also take down the brand reputation or drive companies out of business altogether.
One of the significant causes of server failure could be an issue with the hardware or software. Breakdown of a hardware component, battery or disk failure, an outdated OS, unvetted patches, or failure in software upgrades can all put your servers out.
Many times, system overload is an issue that most enterprises face. The causes could range from a sudden spike in traffic and unexpected network failure to full server logs and malfunction.
Server downtime is another major issue facing businesses. According to Kissmetrics, 47% of consumers expect a web page to load in two seconds or less. There's no denying that we have all experienced the frustration that comes with visiting a website that takes forever to load or leads to server faults. When that happens, customers might stop re-visiting the site, or worse, put out bad reviews, causing brands to lose both their existing and potential customers.
Then there are network issues that can cause servers to go down. Be it inconsistent connectivity and packet collision or irregular network maintenance and poor applications performance; they can all cause servers to falter and break down.
In addition to the causes mentioned above, loss of power, natural disasters, and cyber breaches caused by viruses, malware, and spam can all lead to server failure.
Leveling-up the game with microservers
Servers play a crucial role in digital transformation. Therefore, you need one that is resilient, versatile, and delivers an intelligent compute foundation for your hybrid cloud.
Meet the HPE ProLiant Microserver Gen10 Plus. An entry-level server, designed especially for small and medium businesses, it helps eliminate server bottlenecks with ease. The DL380 series of the HPE ProLiant Gen10 Plus servers feature the 3rd Generation Intel® Xeon® scalable processors and deliver world-class performance with the right balance of expandability and scalability. Designed for supreme versatility and resiliency, the DL30 series is ideal for multiple workloads and environments ranging from containers to the cloud to big data.
To make their digital transformation successful, enterprises need to drive innovation and transform their IT with insights that deliver better business outcomes. The DL380 ProLiant Gen10 Plus servers help organisations resolve issues and meet evolving business demands to achieve this goal. What's more? The servers are delivered as-a-Service – so you only pay for what you consume. With this flexible paying model, businesses, especially small and mid-sized businesses (SMBs), can save a significant amount that goes into managing and maintaining servers.
Power your business to do more with less
Besides the Gen10 Plus servers, HPE also offers HPE Small Business Solutions for Small Office Deployment. To drive their business forward without disruptions, SMBs need to connect with more customers and create exceptional experiences for them. However, this could be a challenge if they are struggling with connectivity, security, and remote working issues. This is where HPE Small Business Solutions for Small Office Deployment comes in. By bringing the performance, reliability, and security of HPE ProLiant Gen10 servers, powered by Intel processors, together with Aruba wireless Wi-Fi access points, the solutions cater specifically to the unique needs of small businesses.
HPE DL380 ProLiant Gen10 Plus servers and HPE Small Business Solutions for Small Office Deployment – these innovative offerings by HPE are undoubtedly the best choices for enterprises seeking to power their digital transformation and drive the future of their business.