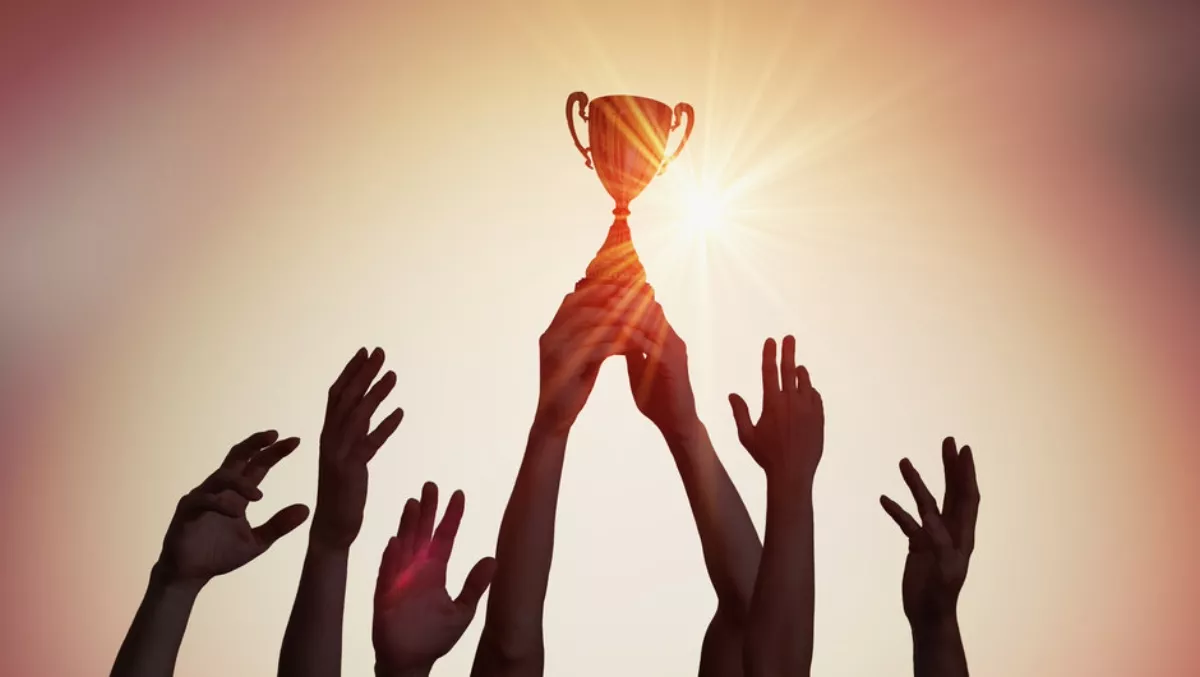 AAEON wins edge accolades at COMPUTEX 2019
By Newsdesk
Thu, 16th May 2019
FYI, this story is more than a year old
AI edge and IoT network solutions manufacturer AAEON has picked up two accolades at the COMPUTEX d-i Awards 2019. It is the third consecutive year that the company has won an award – this time for its embedded AI edge computing system and its IoT network solutions.
The BOXER-8110AI is part of a family of compact embedded AI edge computers powered by NVIDIA Jetson TX2 module.
The BOXER-8110AI supports AI frameworks including Tensorflow, Caffe2, and MXNet, and users can install their own AI inference software onto the device. The BOXER-8110AI features a compact and rugged design, fan-less aluminum chassis and wide operating temperature range, allowing it to deploy anywhere AI edge computing is needed.
AAEON's AIOT-ILND01 LoRa Node provides end-to-end solutions for independent vendors and network integrators to build wireless edge networks designed for AIOT and LoRa functions. By providing AIOT gateways and nodes that are built to be flexible and compatible, AAEON's AIOT solutions can cut down the time-on-project for ISVs and network integrators.
"AAEON is committed to continuing innovation and development, by offering embedded platforms and network devices which are rugged, flexible, and built to power Industry 4.0," the company states.
AAEON is also displaying a number of its edge computing platforms at COMPUTEX Taipei 2019.They include:
Defect Inspection: The BOXER-6841M can handle the most demanding of AI applications including Automated Optical Inspection (AOI) for printed circuit boards.
Access Control: The EPIC-KBS9-PUC turnkey system uses facial recognition to power Intelligent Access Control.
Worker Safety: The Up Squared board with the innovative AI Core X helps improve worker safety by recognizing if important safety gear like helmets and vests are missing.
Driver Fatigue Monitoring: The BOXER-6841M embedded AI system provides a high-performance solution for driver fatigue monitoring.
3D Inspection and Measurement: The BOXER-6405 with Intel Pentium processor and the Intel Myriad X VPU can power machine vision tasks such as 3D dimension measurement.
Virtual Fence: The VPC-3350S with the innovative AI Core X is a powerful solution for Virtual Fence applications, accurately reporting security breaches and avoiding false alarms.
License Plate Recognition: The BOXER-8130AI provides powerful, accurate processing for license plate recognition used by smart street parking applications in various weather and lighting conditions.
VIP Recognition: The AIOT-AIVD AI Gateway powered by Intel Myriad X provides an unobtrusive facial recognition solution for VIP and blacklist recognition.
Smart Shelf: The compact RICO-3399 featuring the Rockchip RK3399 ARM hexa-core processor can power smart shelf technology for smart retail and self-service stores.