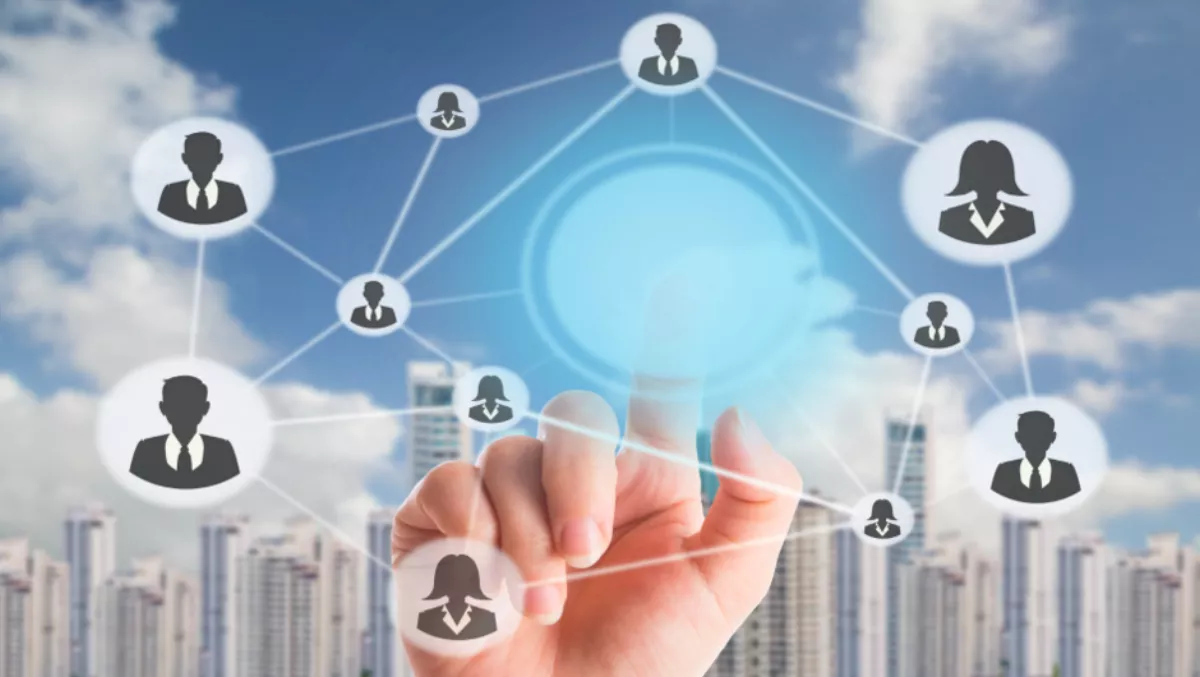 5 strategies for widening the colocation data centre talent pool
In Gartner's Emerging Risk Report, talent shortage landed in the #3 spot out of the top 10 emerging market risks.
"In this strong economic environment of significant business growth and record-low unemployment levels, the battle for talent is heating up as employees now have more bargaining power," said Matthew Shinkman, practice leader at Gartner.
While that is great news for individuals seeking a new position, employers face quite a challenge.
The situation is particularly acute for businesses like colocation data center providers who are seeking expert technicians to run their operations.
In fact, the colocation industry has one of the lowest unemployment numbers across industries (a rate of less than ½ of a percent), making talent acquisition – an already difficult task – even harder.
To get a deeper understanding of this current employment landscape, I reached out to Betsy Joyce-Koch, Assistant Vice President and Director of Perm Services at Robert Half Technology.
Her firm is well respected in the talent acquisition industry and they even specialise in IT and data center recruitment. She shared that organisations are prompted to be more creative in their hiring approaches.
"Colocation data center hiring managers need to challenge themselves to stretch," said Joyce-Koch.
"Don't make your list of 'must haves' inflexible or have everything depend on a specific skill. You have to be more creative when in a constrained market. Think out-of-the-box.
Five key strategies for broadening the colocation data center talent pool
Joyce-Koch and I reviewed several new strategies that help to broaden the pool of potential job candidates:
Reassess required skills – Colocation managers may have their wish list of top skills and work experience, but the "perfect candidate" that checks all the boxes may take forever to source or not even exist in their hiring pool. Joyce-Koch recommends considering candidates who may not meet all of the requirements, yet walk-in with solid core competencies which translate to a quick learning curve on the job.
Widen the recruitment net through cross skilling – As the talent pool shrinks, colocation hiring managers need to broaden their search to other related industries. The approach of "cross skilling" implies the consideration of candidates who do not come from the same industry but whose skills base is comparable. For example, colocation data center firms that seek technicians, could consider individuals from the military equipped with technology-related workstream skills. Or, for a software developer role, hiring firms could consider an individual without specific experience, but with a technology-oriented mind.
Consider candidate motivations – Organisations that succeed in their talent acquisition possess a deep understanding of people as individuals. Instead of viewing candidates as representative of a particular age group or generation of workers, they consider the "onlyness" aspect of each individual. Onlyness, a concept raised at a recent TED Talk Navigating the Multigenerational Workplace by Leah Georges, refers to specific preferences that result from each individual's particular life experience, future visions and hopes. For instance, things like flexible hours may be a priority for candidates with young families. Reducing commute hours by driving to-and-from work during less trafficked hours or working from home a couple days of the week can be key motivators for candidates accepting the position you offer.
Salary is still important – Of course, overall compensation is very important in recruitment and retention. Colocation providers must ensure that their salaries and overall compensation are competitive by gathering intel within the local hiring market to recruit and retain top IT talent in an industry ripe with poaching.
Adopt proactive analytics as an alternate talent source – New AI and machine learning software tools help broaden the level of knowledge of your current staff, enabling them to more easily handle complex tasks. In my role at Schneider Electric, I have seen great results in harnessing tools like EcoStruxure Asset Advisor, Building Advisor and Power Advisor to leverage the flexibility of cloud to access global data, perform rapid analysis of that data, and make accurate recommendations for critical asset management-related decisions.
Building a colocation talent plan for the future
Issues in this current period of high employment also require longer term solutions that involve the gradual development of a broader talent pool.
This effort requires the engagement and encouragement of more female candidates to apply, for example.
In heavily male-dominated industries, such as colocation data center environments, steps that stress and prioritise equal opportunity employment are often differentiating factors.
Joyce-Koch noted that many of her clients are seeking diversity. One key to accomplishing the diversity goal is for corporations to sponsor training programs or formal internships that expose young, diverse groups of people to their industry and job culture at an early age.
Such programs increase the odds that more individuals embrace information management as a future career choice.
Lastly, if data center operators need help recruiting qualified staff and are also looking for ways to increase performance, reliability and efficiency, out-tasking data center facility operations may be the best solution.
Hiring specialised, well trained on-site data center technicians, armed with a program based on industry best practices is a threat-proof approach to eliminating complexities of day-to-day operations and minimising risk.
Let me know what you think! Are these actions you're already taking at your colocation site? Are you finding the low unemployment rate a challenge to hiring top talent? I'm curious to hear about your experiences.