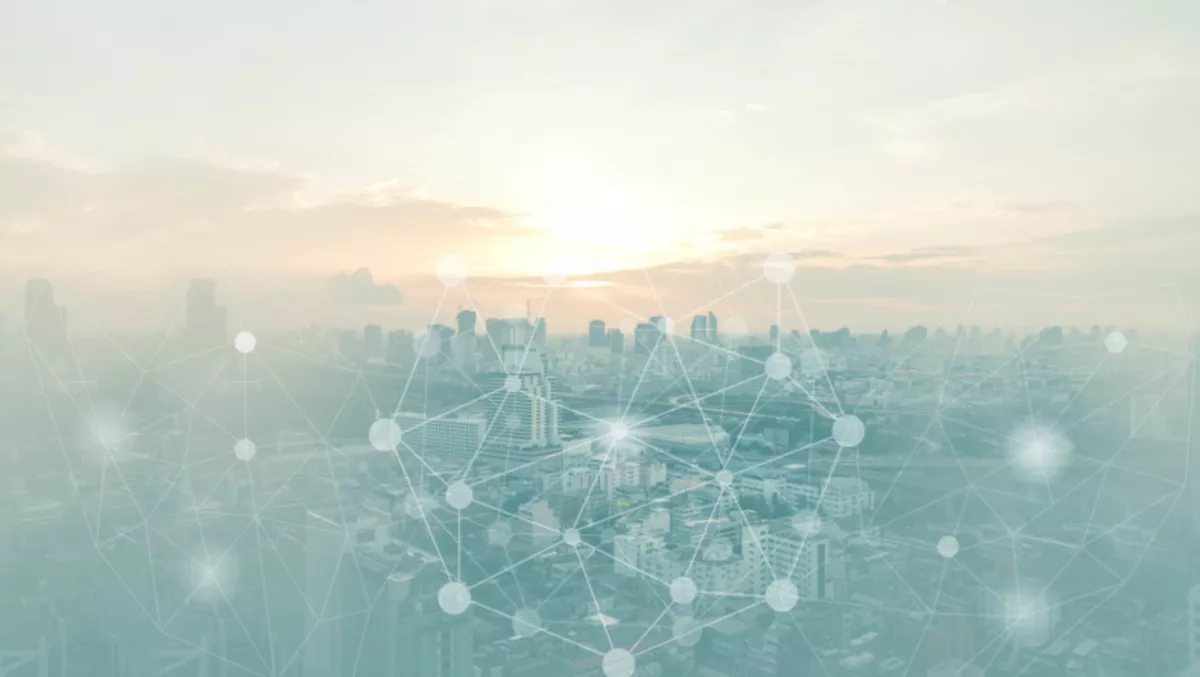 2019: The year of edge data centres, AI, and work/life balance
Tue, 15th Jan 2019
FYI, this story is more than a year old
In almost equal measure, the year 2019 promises to be a challenging and positive one for the IT industry.
The tech landscape in particular will be dominated by conversations around edge computing, artificial intelligence (AI) and the holy grail, work/life balance.
Edge computing becomes reality
2019 promises to be the year that edge computing becomes a reality in day-to-day business operations.
As a concept, edge development and definitions have been discussed and analysed in depth for years. Now we're at the point where edge computing is entering production and becoming "live.
For enterprise users and consumers, edge data centers will be visible through the services they provide.
Edge infrastructure investments will also significantly accelerate in 2019. According to Global Market Insights, the edge data center market is projected to hit USD 13 billion by 2024.
Capital is already deployed in edge data center infrastructure across almost every sector such as retail, healthcare, finance, etc., where there is a need for more compute, networking, and storage close to the end user.
Latency intolerance and edge data centers
What's driving the demand for edge computing? Well, no one likes waiting in line (only the English have a reputation for enjoying being in a queue), and as a species we are becoming increasingly impatient of latency.
The speed of today's business demands fast and seamless access to critical data and analysis. Too many important business and consumer decisions are dependent on a real-time flow of information.
The current eCommerce economy doesn't wait for anyone. We want to be constantly connected and experience instant gratification.
According to Google, if a mobile website doesn't load within 3 seconds, 53 percent of visitors will abandon it. If a transaction doesn't happen in milliseconds, no money changes hands and vendors risk losing customers to their competition.
Not surprisingly, the demand for the services that rely on edge data centers is exploding.
Think about near-field communication and mobile money app efficiency at venues such as stadiums. The faster a fan can purchase a beer, the quicker they can get back to watching the game – meaning more concessions sales revenue and a better fan experience.
These types of high-speed transactions demand edge computing. Edge computing is also vital for media and content consumption user experiences.
For example, video streaming is considered a vital service for young adults and applications in retail such as a smart mirror AR in fashion and VR are important in the experience economy.
Beyond eCommerce and human communications, autonomous vehicles are the most highly visible and among the most often cited examples of a new technology which will rely on high performance edge computing technology.
It's no secret that safety and accident prevention is a vital priority in this space. Transporting this critical real-time data from the car to the edge to a regional data center to the cloud and back to the vehicle to initiate an action is not feasible. Rather, this application will drive an explosion in edge infrastructure demand where large amounts of data can be cached, processed, and analysed.
Machine learning is also seen as integral to any autonomous transport system. Data intensive, low latency applications that require real-time analytics will be the fastest growing, most storage intensive, network hungry, and compute heavy workloads to roll out in the next five years.
AI everywhere
AI was the top tech conversation of 2018 and this conversation will expand in 2019.
That's because in both business and the home, new edge enabled, data-intensive apps and workloads will be powered by AI.
AI will be used to analyse and interpret data from these apps to help people (and in certain cases, other machines) make critical decisions in real time.
2019 will also be the year of finding talent to build new applications to address real needs. That will require a combination of technical and domain knowledge.
AI will live at the edge with many infrastructure management implications in terms of costs, performance, and response times.
This is separate from the heavy lifting for AI model training at scale that will be done in centralised cloud data centers. As for edge data centers, always on monitoring will track unusual activity with AI learning how systems behave which in turn will drive predictive analytics and proactive, condition-based maintenance.
Learning at the machine level will simplify management, freeing up time and resources for value-added activities both professionally and personally.
Work/Life balance
AI and edge computing have the power to provide great benefits in 2019 and beyond. More analytics and the ability to 'see what's coming' has the potential to help re-balance our lives in favor of family and environmental wellness.
But the right balance requires the right approach based on attitudes which put people first. Big societal issues such as work/life balance are never simple to address.
Amid all the benefits of mass communication technology, statistics point to links to increased stress, reduced family time, and the negative impact of work on relationships caused by always-on communications.
In an increasingly complex world, 2019 is the year we need to consider a set of priorities which place people's well-being on par with efficiency and performance.
Examples of successful companies who restrict out-of-office email use, allow or insist on family days, teach mindfulness and wellness, are becoming increasingly common.
The good news is that software management tools are now allowing IT professionals to attain a more balanced work/life by helping them prioritise critical information, as discussed in this recent blog post on how to leverage cloud-based DCIM.
In 2019, if you are an IT professional or executive who finds themselves thinking about uptime when you are with your family — it is time to focus on a different type of downtime.
I recently heard this sobering statement from an IT professional, "As facility guys we don't have lives, you know. We have the facility.
The sentiment behind this rather alarming statement needs to be addressed through the right application and use of available technologies. We should use tools to empower people through knowledge, predictability, and control.
That's one 2019 prediction we should all strive to make happen.