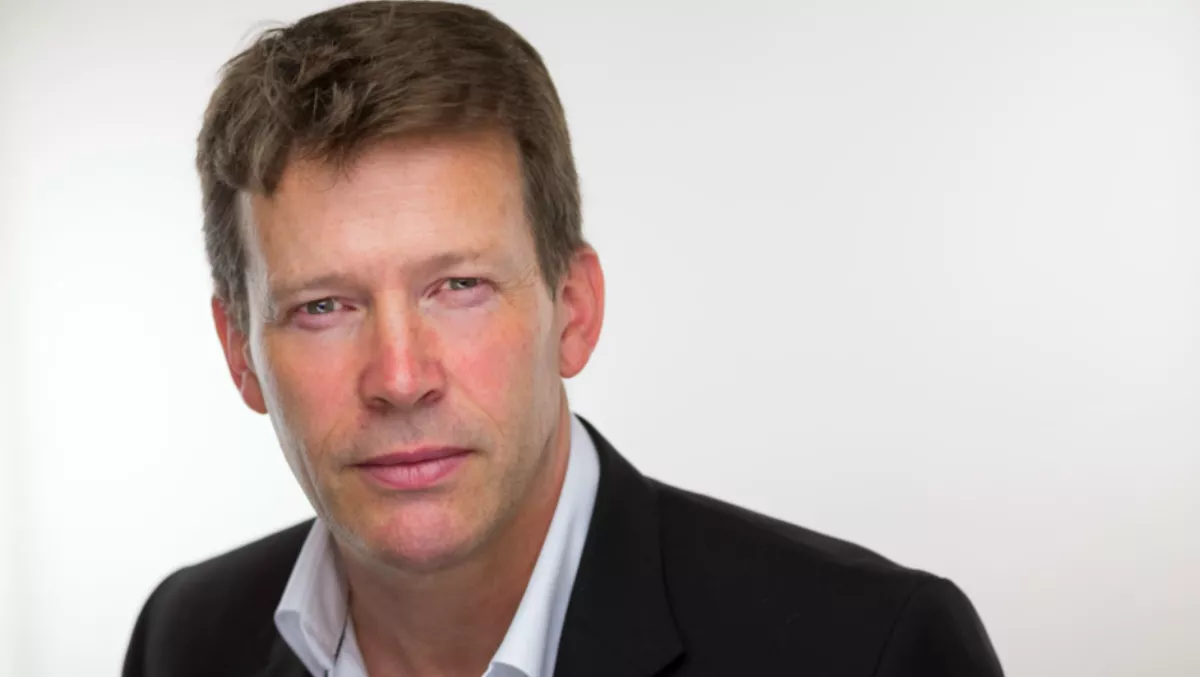 2019 data centre predictions from Interxion's Europe MD
By Contributor
Thu, 27th Dec 2018
FYI, this story is more than a year old
The coming year looks set to be one of implementation where we see a lot of technologies that have been present on the fringes become mainstream.
From 5G and edge computing to eSIMs, multicloud and blockchain, here are Interxion Europe managing director Andrew Fray's thoughts on how these developments will impact the wider technology industry in 2019.
5G's potential won't be fully realised
The 5G tsunami is well on its way and it will hit our shores in 2019, with CCS Insight predicting that we could see 1 billion 5G users by 2023. Its rollout next year has the potential to completely transform every industry, from manufacturing and marketing to communications and entertainment. Fast data speeds, higher network bandwidth and lower latency mean smart cities, connected transport, smart healthcare and manufacturing are all becoming closer to a reality.
Despite the first deployments of 5G and the launch of the first 5G-compatible devices next year, we don't expect the impact of widespread 5G implementation be fully felt in 2019. Instead, for many businesses, 2019 will be full of continued investment and focus into rearchitecting existing networks and infrastructure ready to host 5G networks.
"Multi-cloud" will be the new buzzword
Conversations this year have been full of the continued development and challenges of cloud adoption, and next year will be no different. A major learning from this year for many companies is that putting all of their eggs, in this case workloads, in one basket – whether it's private cloud, public cloud or data center – isn't the best strategy.
Instead, businesses are increasingly turning to multi-cloud adoption, consuming and mixing multiple cloud environments from several different cloud providers at once. In fact, multi-cloud adoption and deployments have doubled in the last year, and this will remain a major topic for 2019. Major cloud providers are also showing increased interest in multi-cloud, with public cloud providers such as Amazon and Alibaba offering private cloud options, as well as a number of acquisitions and partnerships that will allow the marrying of cloud environments.
In 2019, multi-cloud will become the new norm, allowing businesses to realise the full potential of the cloud, giving them increased flexibility and control over workloads and data, whilst avoiding vendor lock-in.
eSIM will take centre stage
It's been suggested that, despite the build-up around 5G, it's actually eSIMs that will be a game changer in the technology and telecoms sectors. Up until fairly recently, uptake of eSIM has been slow, as operators have been concerned with how the technology will impact their businesses. However, the eSIM market is estimated to grow to $978 million by 2023, with demand being driven by adoption of internet-enabled technology which requires built-in cellular connectivity. This year, we've already seen a shift in mindset in relation to the technology. New guidelines introduced by the GSMA have also contributed to increased awareness of the capabilities.
In 2019, we'll see a large number of operators, service providers and vendors trial and launch new eSIM-based solutions. The impact of this growing emergence will be broad and will pave the way for significant developments in consumer experiences, in everything from entertainment and eCommerce to automotive.
Living on the edge in 2019
Edge computing has been on the horizon for a number of years now. However, it's yet to be fully understood. In 2019, 5G deployments and the increasing proliferation of the IoT will be key drivers behind 'the edge' gaining significant awareness and traction. Business Insider Intelligence estimates that 5.6 billion enterprise-owned devices will utilise edge computing for data collection and processing by 2020.
As we move into next year, the edge will continue to be at the epicentre of innovation within enterprises, with the technology exerting its influence on a number of industries. Businesses will look to data center providers to lead the charge when it comes to developing intelligent edge-focused systems. In terms of technological developments, a simplified, smarter version of the edge will emerge. The integration of artificial intelligence and machine learning will provide greater computing and storage capabilities.
Adoption of blockchain will start to accelerate, especially in financial services
Up until fairly recently, blockchain has remained a confusing topic for many businesses, especially those operating in highly-regulated industries such as the financial services sector. As a result, many financial institutions have been slow to embrace the technology. However, next year, more use cases for blockchain will be uncovered and will make an impact. According to PwC, three-quarters (77%) of financial sector incumbents will adopt blockchain as part of their systems or processes by 2020.
In particular, we'll see an increasing number of fintech partnerships built over the course of the coming year as more financial companies look to harness the technology's potential.
Cloud gaming will require a new approach to networking
According to Microsoft's head of gaming division, the future of gaming is cloud gaming. This new form of gaming promises new choices for players in when and where to play, frictionless experiences and direct playability, as well as new opportunities for game creators to reach new audiences. However, based on a subscription model, the highest quality of service is critical for subscriber retention. Delivering this superior user experience, often across multi-user networks and devices, is dependent on low-latency.
For gaming companies looking to keep up with demand for connectivity and bandwidth, it's all about having the right infrastructure to deliver game content without delay or disruption.
Next year, we'll see more gaming companies take a new approach to networking and harness the power of data centers to optimise performance, maintain low-latency and provide the resiliency and scalability to cope with the volatile demands of today's gamers.