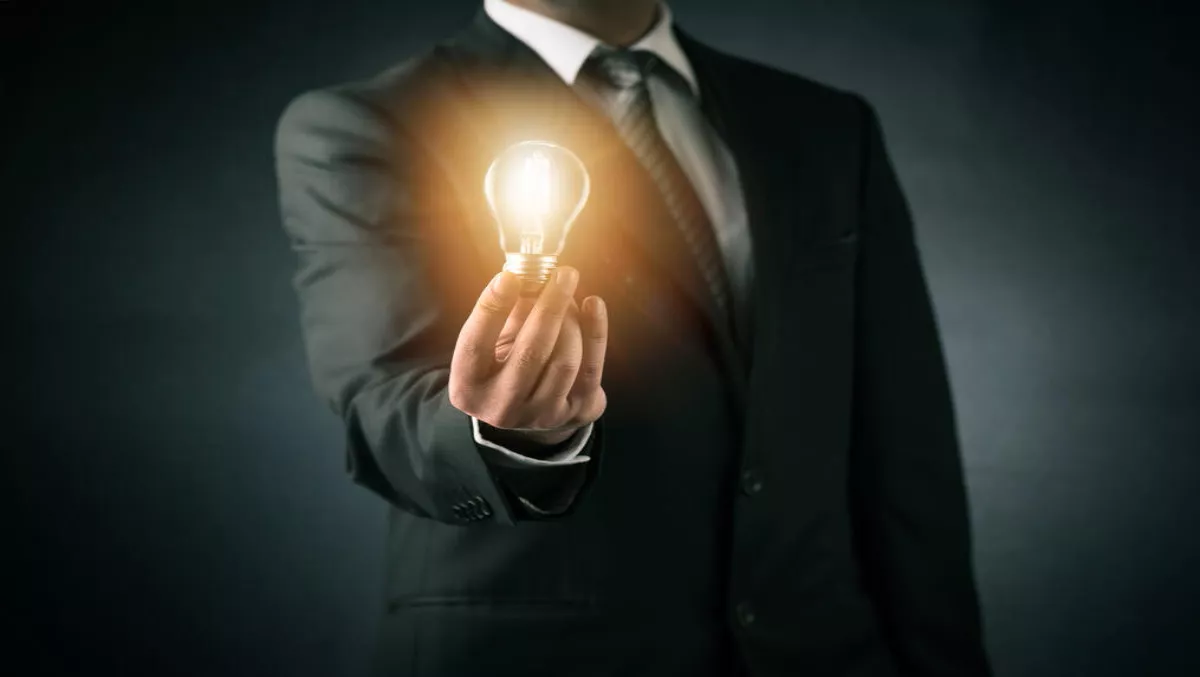 Brocade: 2017 to bring a new slate of possibilities for tech industry
Wed, 14th Dec 2016
FYI, this story is more than a year old
By Sam Worthington, News Editor
As the end of the year draws near, Brocade's managing director for Hong Kong and Macau, Larry Tam, looks ahead to 2017.
"2016 saw an acceptance of many technologies that were once thought to be radically futuristic, while we've seen well-established technologies drift into the background as they become ubiquitous," he says.
"2017 brings a new slate of challenges and opportunities and endless possibilities.
As far as hardware and software are concerned, Tam believes there will be continued disaggregation, leading to more cost-effective networks.
"We will see advances in wireless network technology, and a subtle shift in security postures of enterprise endpoints," he says.
"In 2017 we can expect to see complete software-defined network infrastructure solutions that are commercially available, multi-vendor, based on a viable ecosystem of SDN and NFV components.
Tam explains that proprietary platforms will begin to feel uncomfortably closed as users realise the extent of their lock-in.
"And adoption will rise, beyond the early adopter service providers, as enterprises and private data centers begin to see a manageable path to achieve the value of a flexible infrastructure," he says.
With consumer technologies becoming more and more user-friendly and powerful, Tam says enterprises face increasing levels of "Shadow IT".
"Shadow IT has become common enough that it even found its way into mainstream news stories in 2016, as illustrated by ongoing discussion of the email habits of candidates in the recent U.S. election," he explains.
"While some organisations will attempt to legislate security via corporate policy, in 2017 the most enlightened companies will recognise the implicit threat of sub-par IT services.
Next year, Tam predicts that there will be an overall unification of wireless devices.
"Devices will roam seamlessly between different network technologies, and those technologies will be deployed by a surprising diversity of network operators. Devices will begin to use multiple networks simultaneously, shifting data traffic seamlessly as network connectivity changes due to capacity, resource connectivity, and mobility," he says.
"In parallel, a new generation of wireless networks will begin to adapt to user demand by shifting capacity to where it is needed. We will see a near-invisible unification of different wireless networks behind the scenes of an always-on, high-capacity wireless user experience.
Tam also believes that in the coming year, IoT standardization will become a thing.
"Thanks to a productive blend of start-ups and well established vendors, our homes can be monitored, climate controlled, and secured with network-connected things," he says.
"But unfortunately, some of the early adopters in 2016 also learned a painful lesson about the need for standardization and open platforms. As some vendors with proprietary cloud-based platforms went out of business or changed business models, users were left stranded.
Tam's other predictions for 2017 include the blurring of endpoints, machine learning will be everywhere, and there will be a major tech talent crunch.
"As demand rises for the most talented ML scientists and engineers, the tech talent crunch will get even worse in 2017," he says.
"Combined with SDN and NFV, ML will be a core competency for any vendor trying to build next-generation platforms for vehicular networking, IoT, MEC, cloud, and security.