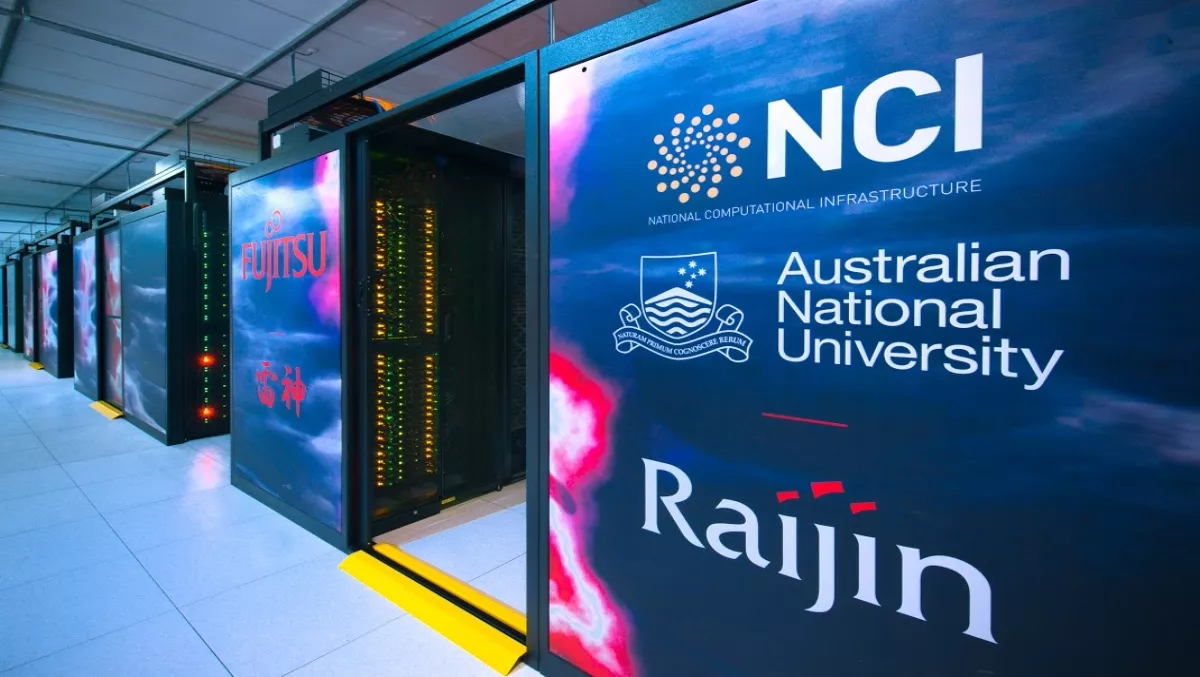 $14 million boost in supercomputer storage to benefit Australian science
The Australian Government has provided an extra $7 million for the National Computational Infrastructure's (NCI) supercomputer, which has been matched dollar for dollar by NCI's Collaborating Partners, the company reports.
The $14 million in total funding will support NCI's supercomputer capability and capacity, which provides critical services to more than 4000 researchers in 80% of Australian universities, as well as government science agencies and medical research institutes.
The NCI's supercomputer will be improved by 30% to support faster access and results for researchers in a range of science disciplines including earth science, astronomy and materials science. NCI says its filesystems are high-performance and hosted across the supercomputer and a private cloud.
"Raijin, NCI's current supercomputer, has a peak performance of 1.2 Petaflops, completing 1,200 trillion calculations per second and delivering more than 500 million compute hours per year. The expansion provided by this co-investment will see an extra 150 million compute hours become available, alleviating severe supply shortages and enabling more impactful research until the replacement of Raijin can be put in place," says Allan Williams, NCI associate director.
Williams says research demand is exceeding the NCI's four-year-old HPC system, so the new expansion will be a welcome increase in output and technology.
"Researchers will not only see a 30% boost in supercomputer throughput, but will have access to cutting-edge technology, and will benefit from a 10% increase in overall storage capability, growing by 3 petabytes with the replacement of the earliest Lustre filesystem, which was the fastest in the Southern Hemisphere at the time it was commissioned," Williams continues.
NCI's current high-speed InfiniBand Interconnect infrastructure will support the new storage capacity, with up to 120 gigabytes per second - enough to write a DVD in one tenth of a second, Williams explains.
Researchers using NCI servers rely on its power to store large amounts of data. The Garvan Institute of Medical Research is one of NCI's Collaborating Partners. Professor Chris Goodnow, deputy director of the Institute, says the new storage will help spur the next step in cancer research, benefiting patients through an ultimate goal of personalised medicine.
"There are over 70 bioinformaticians working on genomic data at Garvan, and we are generating mind-bogglingly large amounts of genomic information. Each genome requires 5,000 hours of compute time and 1 terabyte (1000 gigabytes) of storage, but at NCI, Garvan can process hundreds of genomes simultaneously. NCI provides an academically accessible but secure computational environment, so it's an ideal repository for the large-scale genomic datasets that Garvan is producing," Goodnow says.
"This is not just about Garvan and NCI – this is doing something good for all Australia," Goodnow concludes.